eMoney's Advanced Planning capabilities allow advisors to simulate complicated real world scenarios over a client's entire lifetime.
Need a little help getting your Advanced Plan started in eMoney? Now advisors and their planners can head to the Knowledge Base to watch a brief video tutorial on anything from modeling an annuity to creating a detailed estate plan.
Find these new videos in eMoney by clicking Help on your Advisor Navigation Bar and selecting New Advanced Planning Videos, or visit the Resources tab within the Knowledge Base.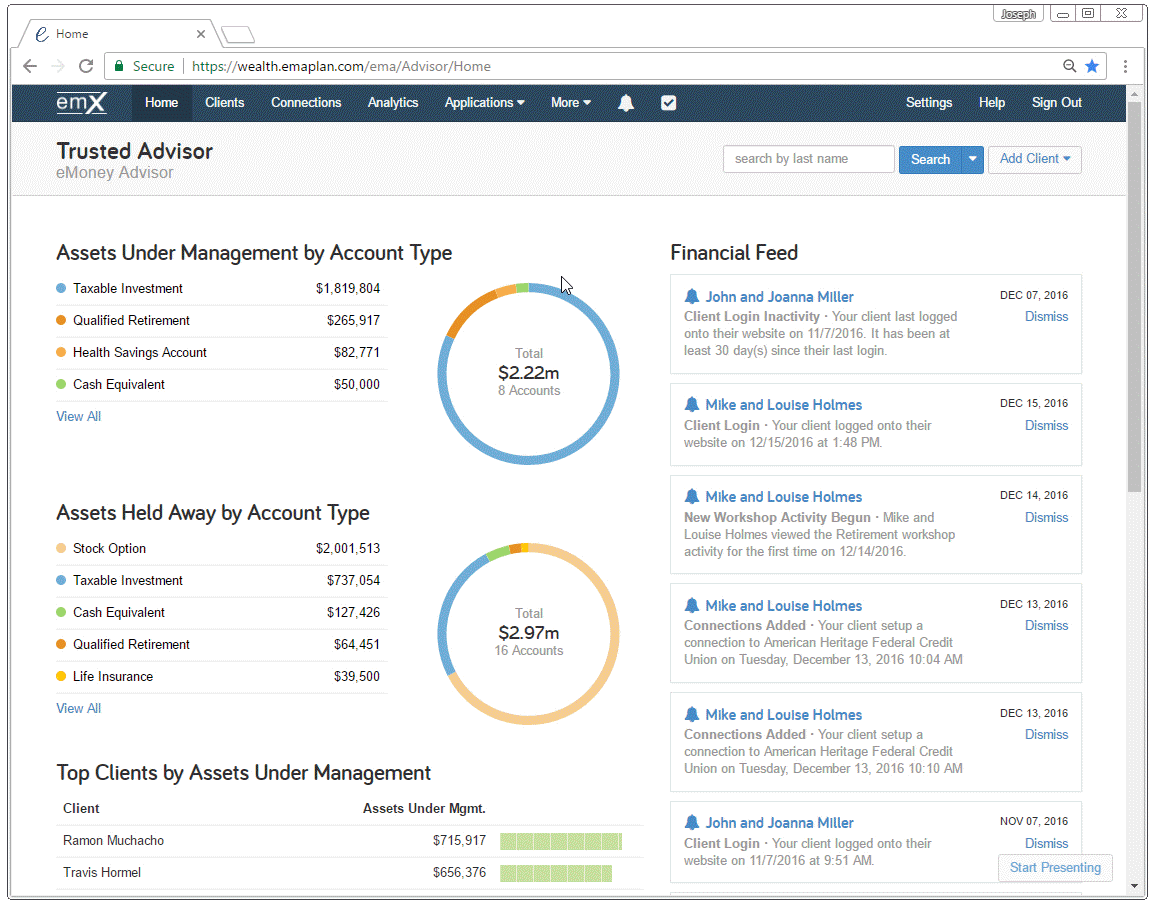 Our new Advanced Planning videos will include topics such as:
Social Security
Protection
Education Planning
Estate Planning and Distribution Center
Business, Real Estate and Buy Sells
Capital Market Assumptions
Goal Planner
Income Tax and Realization
Monte Carlo
Miscellaneous Assumptions
Immediate Annuities
Deferred Annuities
Advanced Planning
Reports
Stock Options
Our training team is dedicated to creating training materials in the eMoney Knowledge Base that advisors need and want.  If you have any questions about the Advanced Planning not answered in the new Advanced Planning videos our dedicated customer support team is available at 888-362-8482.