eMoney's Applications tab is home to many of the financial applications you rely on most. In fact, every integration partner available with eMoney can be found here.
The Applications tab is designed to provide easy to access all of the integration information you need, in one central location, at a click of a button. Our integrations include everything from CRMs to performance reporting and risk analysis tools. Providing you additional functionality, while increasing the efficiency of your office with single sign-on capabilities, integrated vault functionality, reports and more.
To get started with eMoney's integrations, just click the Applications tab at the top of your Advisor Dashboard, and select View All Applications.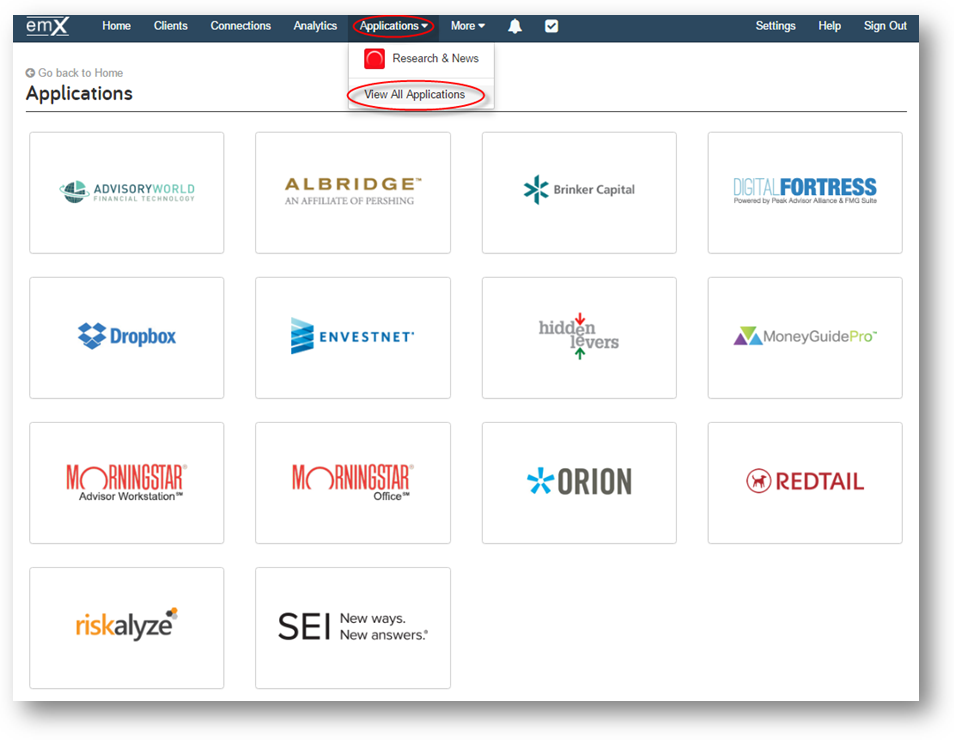 There are many great ways to use our integration partners that will increase efficiency, maximize time, decrease redundant work for support staff, and ensure consistency across applications. For example, many integrations allow you to import client data directly into eMoney avoiding the need for duplicate data entry.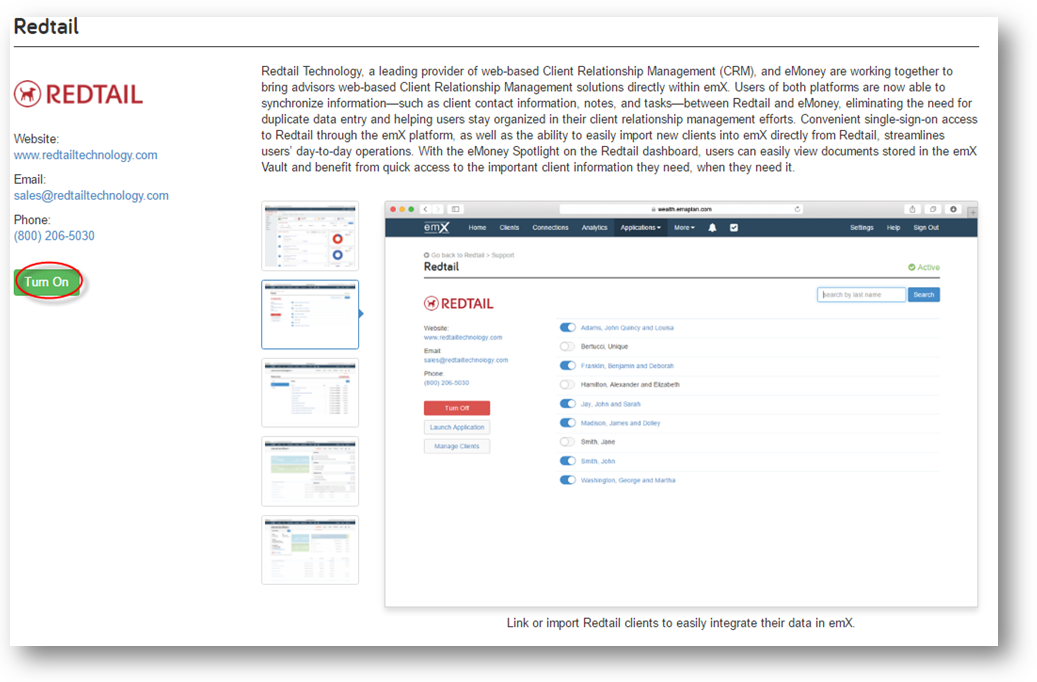 If you need assistance setting up any of our integrations, The Knowledge Base is accessible 24/7. The search bar allows you to sort through our comprehensive resource library, where you'll find videos, PDFs, and other resources that will guide you through the integration setup process step-by-step.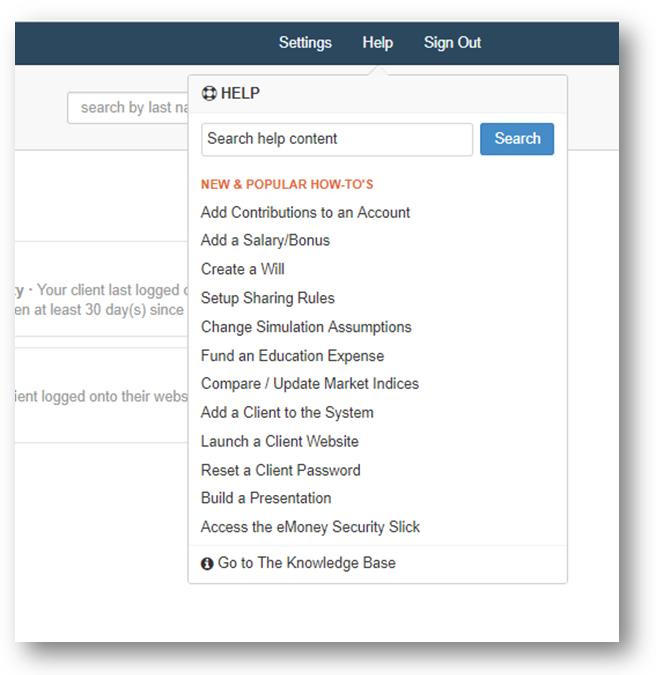 ---
If you need any additional help, our Client Engagement team is always happy to assist you. They are available Monday through Friday, 8am-11pm and can be reached at 1.888.362.8482 or at customerservice@emoneyadvisor.com.