We've recently enhanced the security of your Advisor and Client Sites with 2-Factor Authentication (2FA), a complete fraud detection platform. We made this change because, just like you, we're truly looking out for your clients' best interests. We know that the greatest risk to you is the security of your data and your clients' data, and we strive to be at the forefront when it comes to a rapidly-changing security environment.
To help you communicate these security measures to future clients, we've updated our Safe & Secure client-facing security PDF to reflect the additional layer of security 2FA provides.
Click here or the link below to access the latest Safe & Secure slick.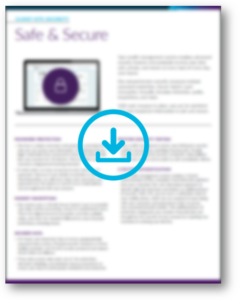 Have questions about the latest 2FA releases? Visit our 2FA Advisor Site FAQ or 2FA Client Site FAQ.