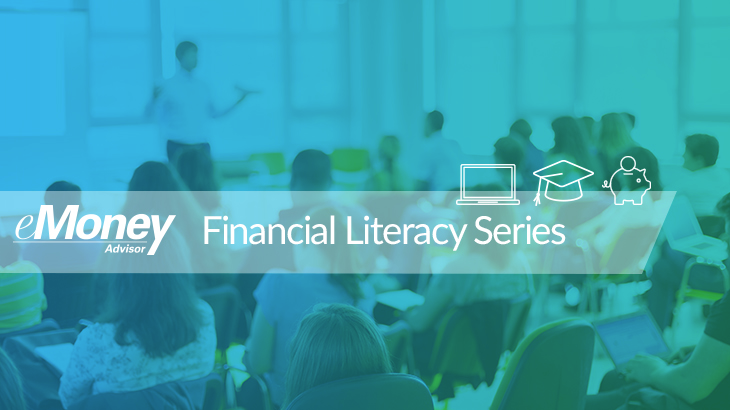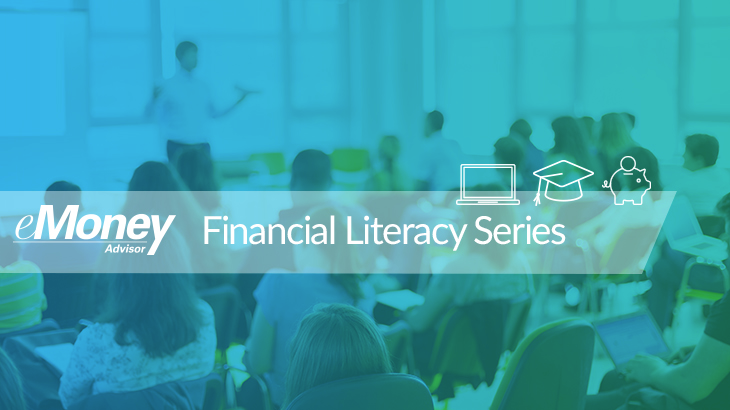 April has been declared Financial Literacy Month across the nation, so we thought it was a great time to share some educational content created by our Financial Planning team. Led by a group of Certified Financial Planners, eMoney's Financial Planning team helps our clients understand, and effectively use, our planning technology to meet their diverse needs.
We'll be creating additional posts related to topics such as Financial Planning for Next Gen, Credit Scores, Paying for College and more. We think this content will be a valuable resource that advisors can share with both their clients and their clients' children during Financial Literacy Month and beyond.
---
Before you create a financial plan, you need to define your goals and understand what you are trying to achieve.  No matter the size or scope of your goals, your quest to accomplish them should be supported by a plan. Here are eight tips to help you get started.
Tip 1: Identify your goals. Don't just ask yourself what you are trying to achieve, identify it, be specific and record it somehow.
Tip 2: Be realistic. Ask yourself, "Can I actually accomplish this or do I need to rethink things?
Tip 3: Track your progress. Creating a plan of action will help you make meaningful, intended progress toward a given goal. If you don't know where you want to go, how will you know when you get there? Once a plan is created, you can also periodically monitor your progress and make any necessary adjustments if you are not on track.
Tip 4: Rely on your plan to help you make decisions. Your financial plan provides a foundation to make decisions. If anything happens unexpectedly you'll be prepared to get through it with more confidence. On the flip side, if an investment opportunity comes up, your plan can help you determine f you can afford to take it.
Tip 5: Plan for peace of mind. Along with the financial benefits, sticking to your plan provides a sense of security that money can't buy. Expect the best, but prepare for the worst.
Tip 6: Ask for help. Using a financial advisor to help you build and/or manage your financial plan gives you expert advice when you need it and ongoing resources. It's always good to have someone on your team who has your best interests in mind at all times.
Tip 7: Know your current situation. Your financial plan will quickly call attention to areas of concern, like living beyond your means. A few small lifestyle changes might be necessary to fully adhere to your plan.
Tip 8: Stick with it. Following a financial plan is an ongoing event, not a one-time-thing. Those with a plan will fare better by monitoring their situation compared to those who don't. A failure to plan is a plan for failure
Remember, if you don't know how close or far away you are to reaching your financial goals, how will you ever get there? A plan will lead the way.
Written by Certified Financial Planners on eMoney's Financial Planning team.