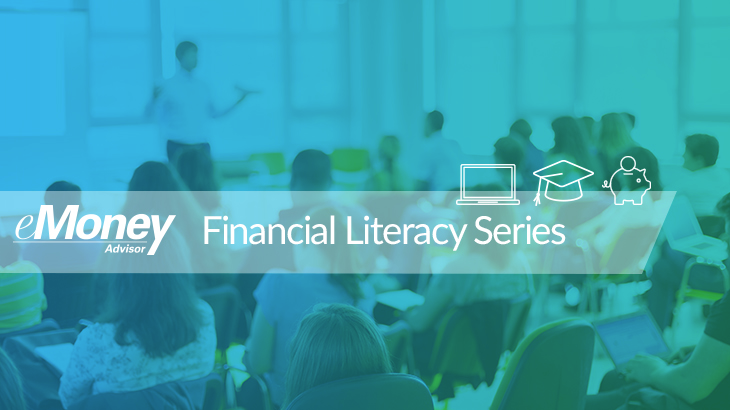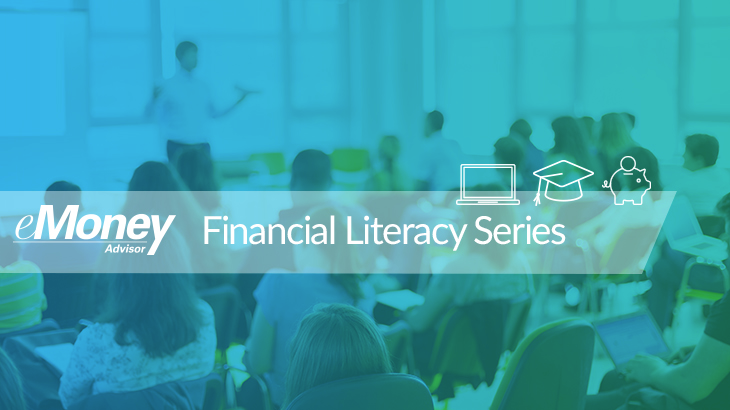 April has been declared Financial Literacy Month across the nation, so we thought it was a great time to share some educational content created by our Financial Planning team. Led by a group of Certified Financial Planners, eMoney's Financial Planning team helps our clients understand, and effectively use, our planning technology to meet their diverse needs.
Look on our blog for a new post every day this week related to topics like Financial Planning 101, Credit Scores, Paying for College and more. We think this content will be a valuable resource that advisors can share with both their clients and their clients' children during Financial Literacy Month and beyond.
---
The Power of Planning: Financial Literacy for the Next Gen
We have many advisors who regularly meet with their clients' children to teach them basics of financial planning and educate them on what financial habits they should start practicing. Take David Hill, a financial advisor with Integrated Wealth Solutions in Orlando, Fla., and a member of our Advisory Board. David and his team have spent a lot of time helping the second generation of clients.
"The role of every adviser should be to provide their clients peace of mind. And as you work with a client, no better way of helping a family is by helping their kids or their grandkids," he said.
"We decided within our practice that we weren't going to charge their kids a financial planning fee. And we would offer the same type of services that we were offering to the parents. We start by getting the kids organized. And so we utilize eMoney for that," said David, who noted that clients' kids, who are typically tech-savvy, are often impressed with eMoney and how it helps them to better visualize and understand their financial picture.
When working with a client's kids, David often says some of the same things he knows their parents are telling them, "but hearing it from a third-party sometimes makes all the difference," he said.
Stay tuned for more Financial Literacy articles this week!
Written by Certified Financial Planners on eMoney's Financial Planning team.