Last month, we released the new Cash Flow Overview so you can have an interactive retirement income conversation right within Decision Center.
The Cash Flow Overview provides clients a holistic view of their salary/bonus, Social Security, distributed investment income, required minimum distribution, other income sources, withdrawals, and expenses to show them exactly where they stand. With this information, they can determine how much they may have to adjust their current lifestyle to achieve their goals.
Coming Soon
The next enhancement to the Cash Flow Overview will give you the ability to define what timeframe is used in the chart: pre-retirement years only, retirement years only, or all years. By adjusting the chart across any time horizon, you'll be able to interactively demonstrate to clients the relationship between their income sources, expenses, and various types of savings on a year-by-year basis.
Check out a sneak peek of the Pre-Retirement and All Years view in the Cash Flow Overview below.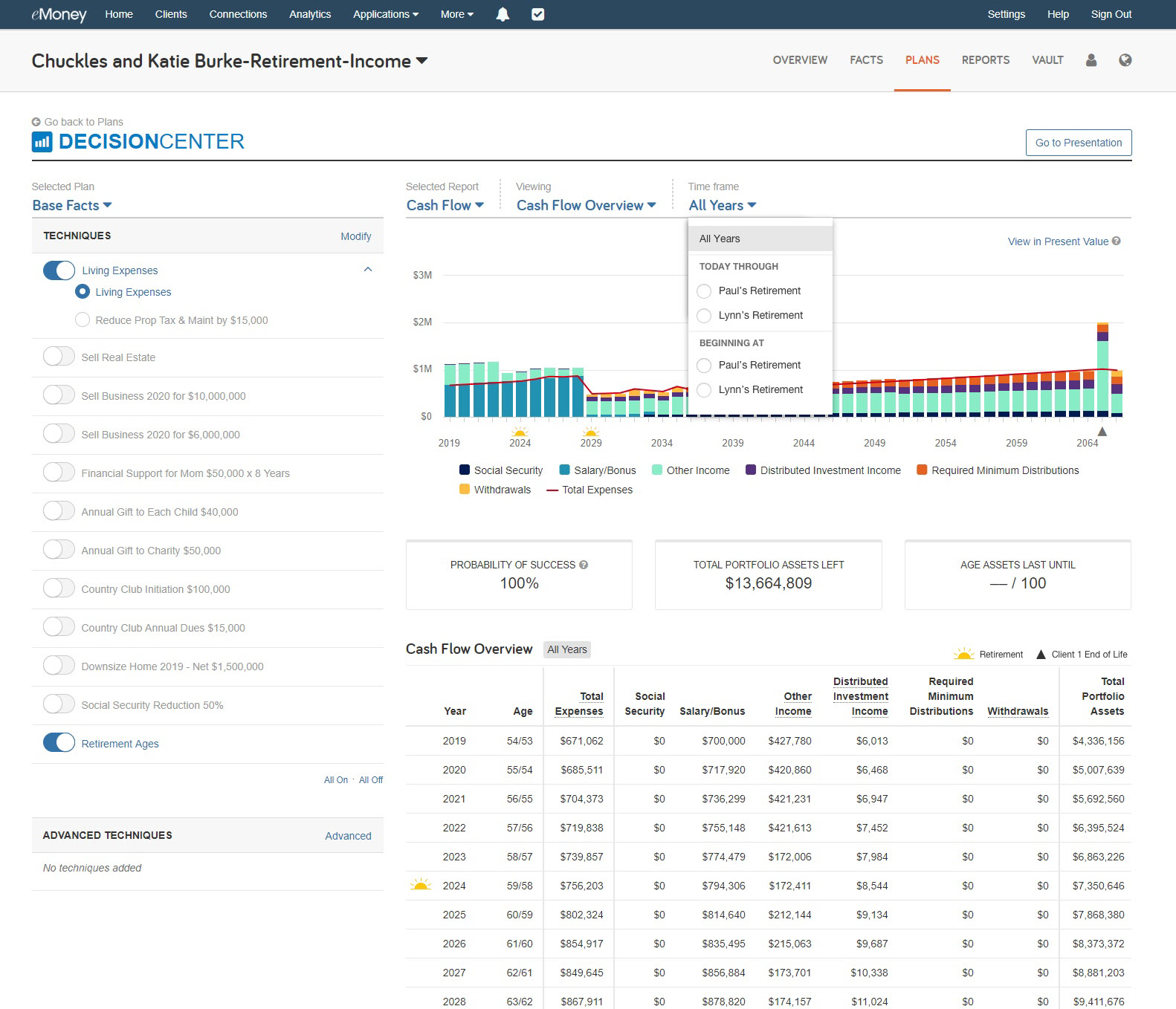 And you'll be able to deepen conversations with clients at any stage of the wealth cycle and demonstrate in real-time how their pre-retirement decisions impact their financial futures.
Stay tuned for more information on this upcoming release!