Is your marketing adapting with the digital era?
If you're still depending on traditional marketing, word-of-mouth, and referrals to generate new business, it's time to rethink how and where you're meeting new clients.
Not sure where to begin? We can help!
Lead Capture is an interactive online workflow made specifically to help advisors attract, engage and qualify leads through their online marketing efforts. Take a virtual walk through the process in the video below.


Lead Capture features:
An easy-to-launch, professional and customizable landing page
A self-guided, interactive, goal-based simulation for prospects to model financial goals
A streamlined path for prospects to reach you when they're ready to start planning for their financial futures
Effortless data gathering and auto-entry that puts time back in your day
Insight into each lead's financial life and goals to fuel more meaningful conversations
Instant notifications so you know when to reach out to prospects
The ability to sync leads directly with integrated CRM platforms
Streamline Lead Management
Lead Capture automates and streamlines the process of capturing, qualifying, and managing leads directly within the emX® product suite. Automatically add leads to your advisor dashboard, receive an alert when prospects are ready for help, and gain insight into the financial life and goals of each lead to qualify them and have a meaningful first conversation.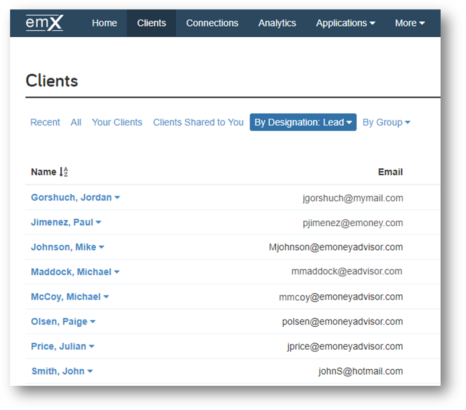 Land Leads Online
Convert viewers from anywhere online into quality leads with a professional and customizable landing page that is ready in seconds and integrated with your Advisor Dashboard.
Improve Lead Quality
Every lead generated through Lead Capture comes with the details you need to easily qualify each prospect. Gain insight into their age, income, and goals to prioritize your leads, fuel more meaningful conversations, and improve conversion rates.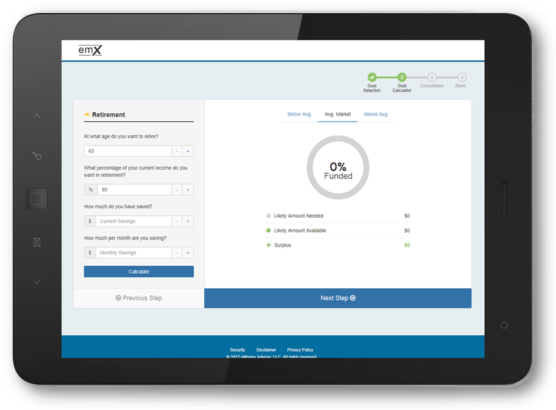 Never Miss an Opportunity
Receive notifications for each new lead that is generated — you'll know exactly when to reach out so you can ensure correspondence with prospects is timely and punctual. Activate these alerts by clicking Manage and enabling the Traditional Lead Capture alert under My Alerts.
Ready to get started? 
Your Lead Capture site is available now! On your Advisor Dashboard, simply go to your Settings and select Lead Capture to customize the Headline and Body content your prospects will see. Then copy the link and begin to share through your website, social media channels and more.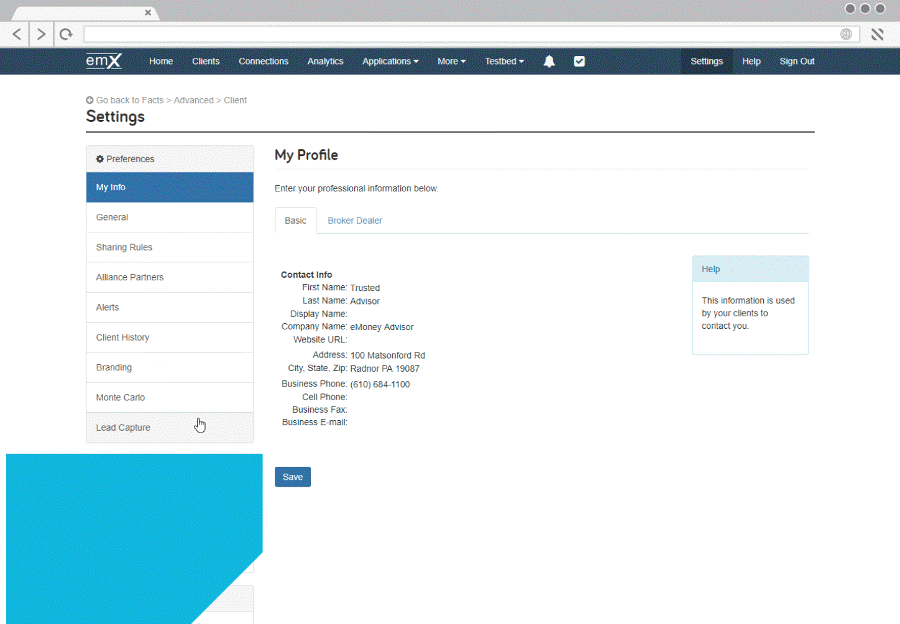 Are you an Advisor Branded Media Subscriber? 
Our latest Advisor Branded Media video is designed to help you promote Lead Capture to your clients! See a preview of the newest video, or log into your Media Hub to watch the full version.