Now you can more accurately capture deductions for Qualified Business Income (QBI) on Earned Income.
Last year, we added the ability to capture QBI deductions under the new tax law, via a 20% Pass Through Deduction when Pass-thru enabled was set to Yes on Business Interests. Building on the work from last year, we've expanded your ability to capture these deductions by adding the Qualified Business Income Tax Treatment to our Other Income sources.
Now you can apply the deduction in scenarios where it applies to Earned Income.
Note: This does not impact the way Business Interests handle QBI deductions today.
Where can I see these changes?
The update will be visible anywhere Other Income is captured or reported. Most notably, you'll be able to see the impact in your Fact Finder > Income > Other Income, Advanced Plans, and Reports.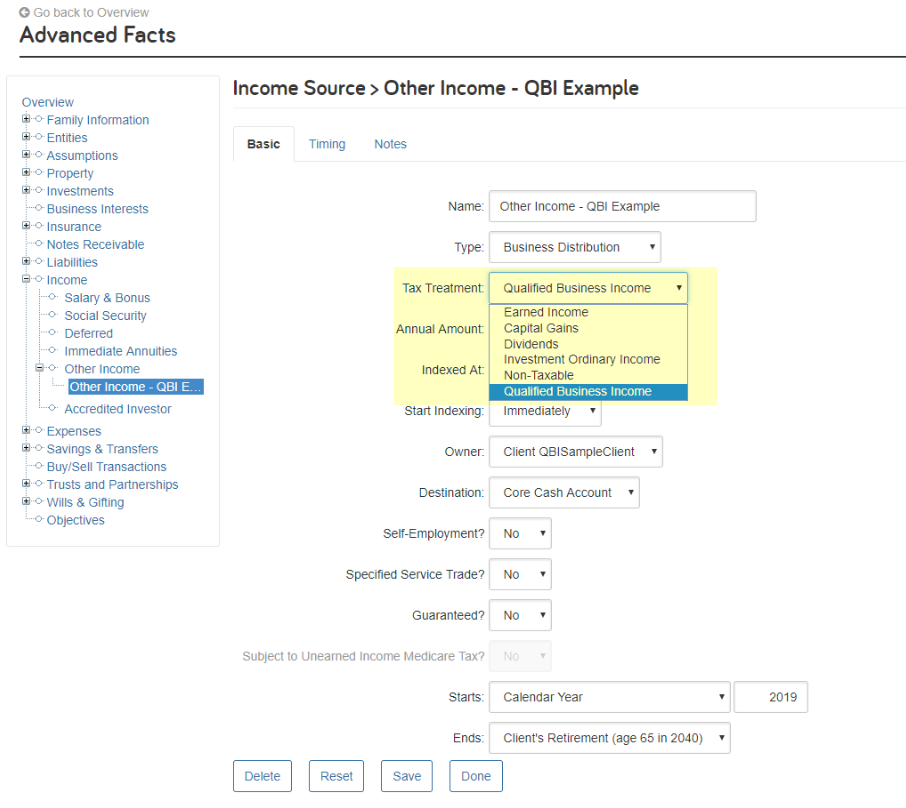 To check that your QBI deductions values are being reported properly, you can check the Income Tax Base drill down report.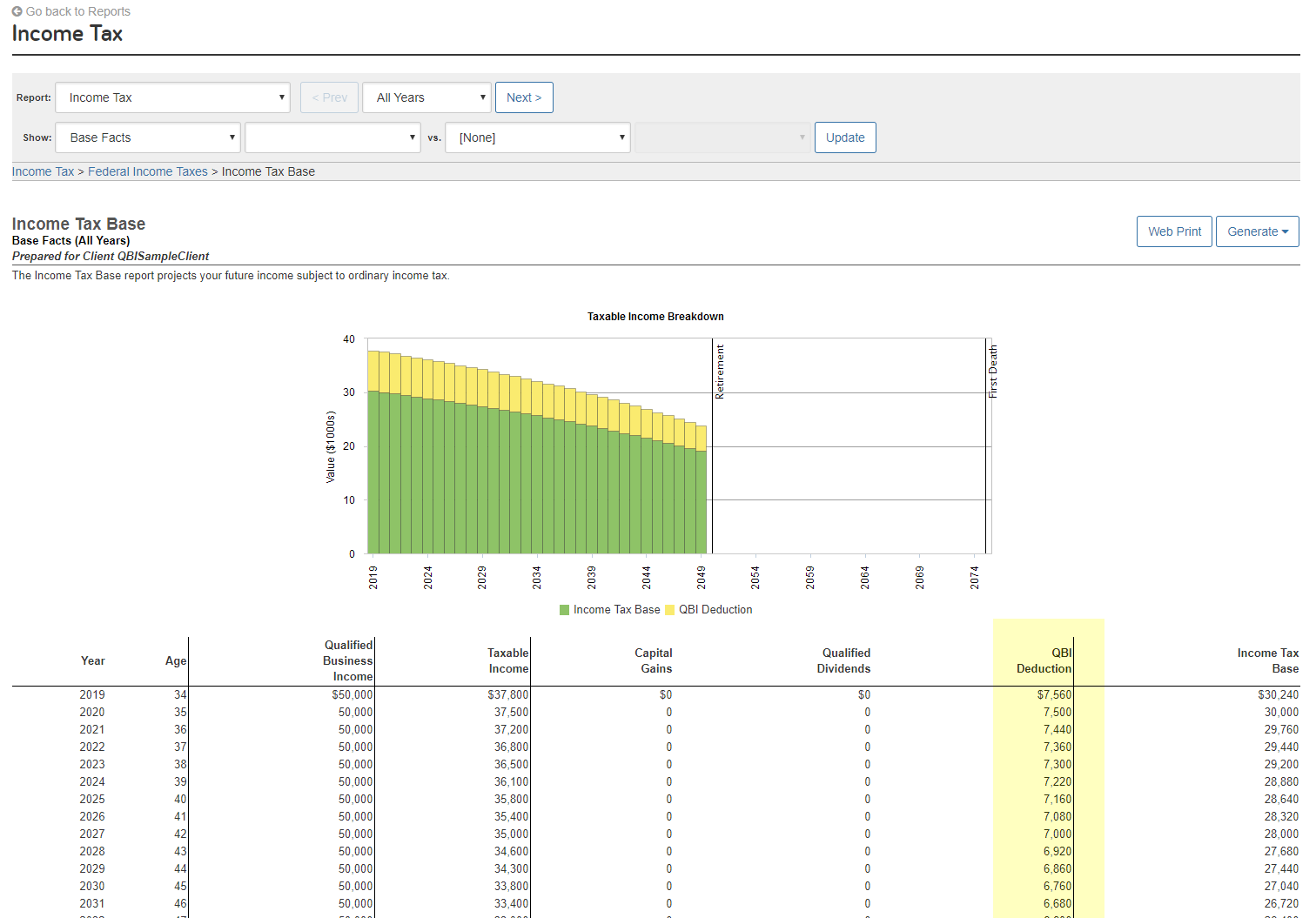 Above Line deductions on Self-Employment taxes will only be calculated if Self Employment is set to Yes on the Other Income fact.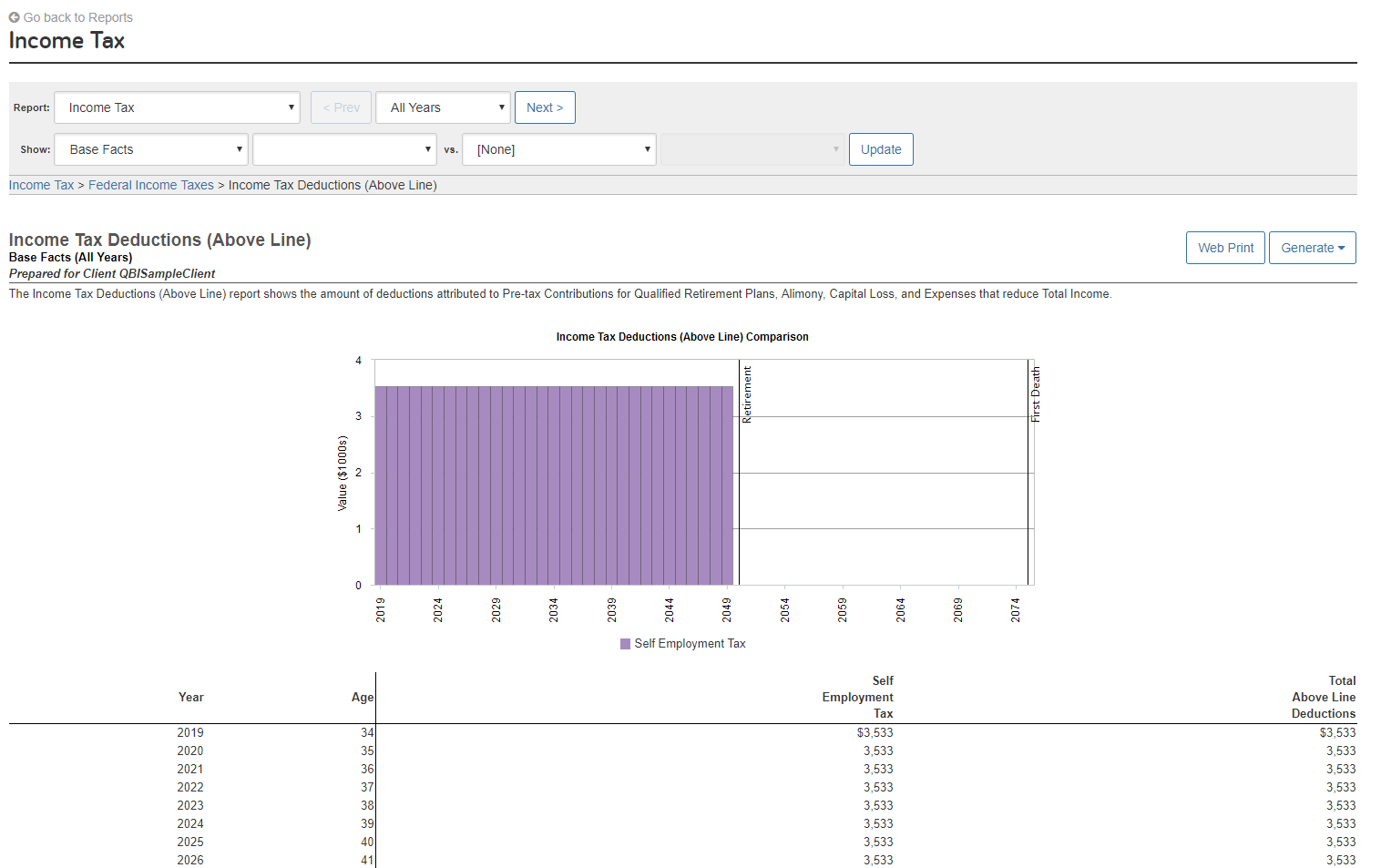 ---
Questions? Give us a call at 888-362-8482 or send us an email.