Present Mode is the perfect gift for any advisor using eMoney's planning or screen sharing tools for client presentations. In turning off the navigation bar and safeguarding the rest of your site, Present Mode ensures that you never stumble across any sensitive data, allowing you to present with confidence.
You can activate Present Mode from either your Home page or any of the Plans pages by clicking on the Start Presenting button in the bottom right-hand corner of your screen. If you begin from your Home page, you will be prompted to identify which client you wish to present to. Otherwise, you will immediately be switched into Present Mode.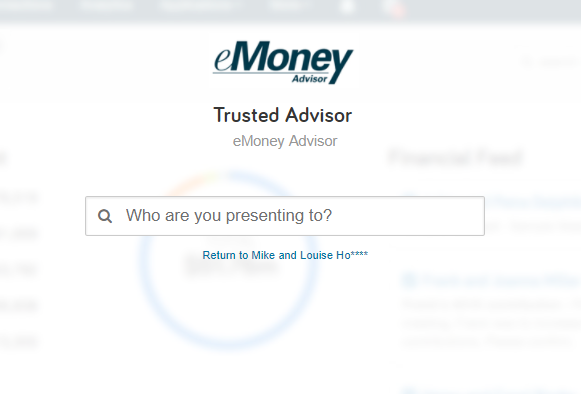 While in Present Mode, you also have the option to change which Client you are presenting to by clicking the Switch Client button. The Switch Client button will appear only when you are in Present Mode and viewing information for a particular client.

To leave a Present Mode, simply click the Stop Presenting button. You will receive a message, verifying that you are sure that you wish to leave Present Mode.


---
Stay tuned for more tips coming next week.