Day two of the 2021 eMoney Summit started with a bang as Marci Rossell, a world-renowned economist and financial expert, looked at the past 18 months and provided an economic forecast on the short, medium, and long-term recovery.
Economic Forecast: Impact of Seismic Surprises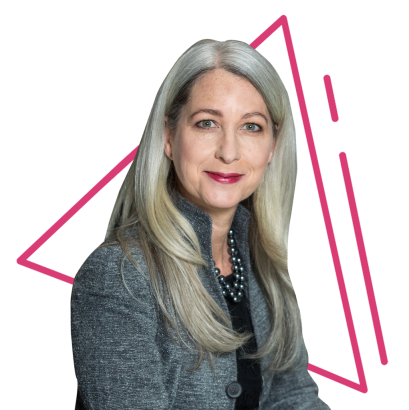 In her keynote presentation, she discussed how we've gone from freefall to explosive growth across the global economy. This shift has caused shortages, price spikes, and inflation unlike we've seen in years. Just one year ago, every single month, millions of people were losing their jobs—while this September, the unemployment report showed less than 5% unemployment.
Why has this downturn been different from any other economic downturn we've experienced before? Unlike the past, where unemployment rates worked as a lagging indicator and recessions began in a single economic sector in 2020, the impact was from explosive external factors.
Another unique factor has been the speed of government intervention such as the CARES Act and government stimuli, accounting for over 6 trillion dollars of support. While the global economy shrank, measures of wealth, in some cases, simultaneously increased dramatically.
She closed out her presentation with valuable insights into how the recovery will continue to evolve, why the federal reserve is responding the way it is, and how to prepare your clients for the short- and long-term impacts.
Following Marci, we broke out into panel discussions like Planning with Purpose where we discussed financial planning as a helping profession and the ways advisors can leverage technology to serve the growing number of people looking for peace of mind in our ever-evolving industry. And in More than Money: Value of Financial Psychology, Certified Financial Planners (CFP®s) and psychologists discussed client-centered approaches to planning, the latest developments in behavioral finances, and what this means for your clients and practice.
Preparing Your Mindset for the Future
We wrapped day 2 with an inspiring keynote from Jay Shetty, #1 New York Times Best-selling author, award-winning storyteller, podcast host, and former monk – on a mission to make wisdom go viral.
With a financial advisor for a mother, Jay kicked off by noting that financial education is a topic near to his heart–which was clear in the substance he shared on the topic.
As we're all living in times of widespread uncertainty and financial insecurity consider this… what if you could serve more people more deeply and effectively because of these changes?
That's the exact opportunity Jay outlined, with 5 tangible ways to plan with purpose.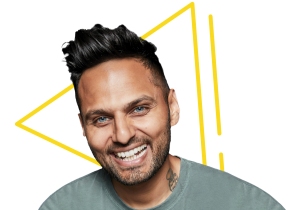 Jay's presentation was dedicated to building deeper relationships and connections with clients, so you can attract new ones and improve the lives and decisions of ones you currently have.
Throughout his session, Jay helped us refocus on the true role of the financial advisor. As he put it: Your role isn't just about giving the best advice–it's about creating a safe space for your clients to be honest, vulnerable, and transparent with you.
Jay indicated that the biggest thing to remember when it comes to your clients is that everyone is looking for trust in their relationships. And you have the opportunity to connect with your clients in a way that helps them recognize that.
Attendees left the virtual session with actionable steps to make the end of 2021 and the beginning of 2022 a transformational time for themselves and their clients.
---
For real-time updates on the Summit, follow eMoney on Twitter (https://twitter.com/eMoneyAdvisor) or search the hashtag #eMoneySummit21.