Day two of the eMoney Summit has come and gone. If you're an attendee, relive the magic from this jam-packed day—and if you're following along from the office, catch a glimpse into what our attendees have been up to!
GIVERS TAKE ALL: CREATING A CULTURE OF GENEROSITY with Adam Grant, Psychologist, and NYT Best-Selling Author
Adam showed culture is a key component of success, but many leaders struggle in managing the cultures of their teams and organizations.
In this dynamic presentation, Adam outlined the key strategies for building a culture of productive generosity. Based on a decade of research and consulting with Fortune 500 companies—including recent projects at JetBlue, Goldman Sachs, Teach For America, and Warby Parker—he showed how the highest-performing organizations are the ones that embrace an ethos of knowledge sharing, helping, and mentoring.
"The greatest untapped source of motivation is a sense of service to others; focusing on the contribution of our work to other people's lives has the potential to make us more productive than thinking about helping ourselves."
He urged companies to reward givers and get rid of takers, by making their reputation known to them and challenging them to new behavior. Adam also shared how leaders and organizations can improve practices around selection and hiring, recognition and rewards, and collaboration and coordination to boost revenue, efficiency, and satisfaction.
"Givers succeed in a way that creates a ripple effect, enhancing the success of people around them."
POWER TO THE PLAN PANEL with Matt Schulte
Matt Schulte hosted three industry thought leaders to share their unique perspectives on how financial services is rapidly evolving with the disruption of technology, the expanding role and scope of financial professionals, and the changing expectations ushered in by new generations of clients.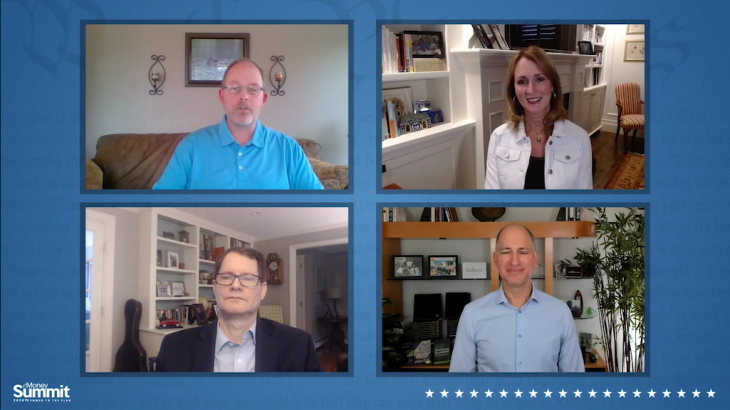 Panelists answered detailed questions about:
How they define total wellness, and how they see financial planning and the client experience evolving.
The role artificial intelligence and big data play when it comes to the financial services industry, and how to prepare your business for the coming changes.
Their best practices for keeping up with the evolving role of the financial advisor.
How a firm can adjust its business model to more effectively provide the experiences that clients want.
How to ease client's concerns and feats around data protection.
and much more…
As one of our most popular sessions on social, Summit attendees highlighted that they walked away with new perspectives on how technology, processes, and business efficiencies are evolving and that powering financial plans will be crucial to not only meet, but exceed investor needs while uncovering new business opportunities.
LIVE PERFORMANCE by Kodi Lee, America's Got Talent Season 14 Winner
The extraordinary Kodi Lee helped revitalize attendees following afternoon breakout sessions with a live musical performance. Kodi is a 22-year old blind and autistic musical prodigious savant, one of only approximately 25 in the world today who possess his extraordinary abilities.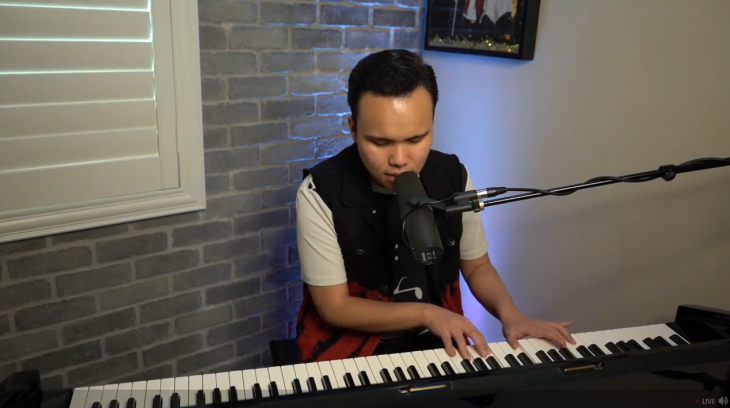 LEADING WITH HEART with Cynthia Marshall, CEO of the Dallas Mavericks
During this memorable session, Cynthia Marshall discussed her life and role as SVP of HR and Chief Diversity Officer at AT&T, in addition to her move to CEO of the Dallas Mavericks. Her story was compelling. It provided an encouraging lesson on values-based leadership and why putting people first matters the most, always.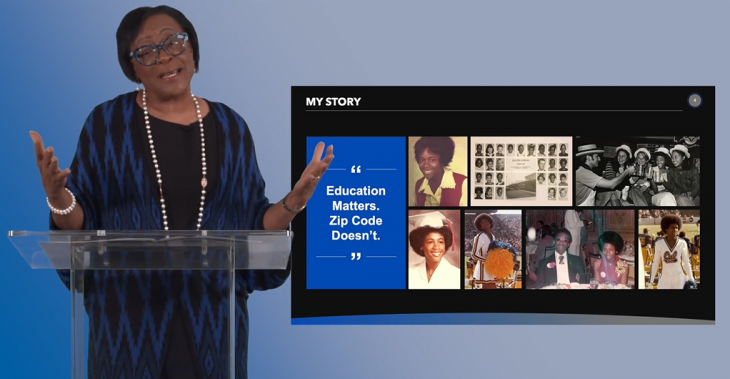 Cynthia also shared the difference between diversity and inclusion and why both are important for success, and why HR is the heart of any organization.
---
For real-time updates on the Summit, follow eMoney on Twitter (https://twitter.com/eMoneyAdvisor) or search the hashtag #eMoneySummit20.