Black Diamond Integration Client Site Single Sign-on
Released April 27, 2021
In efforts to provide a more centralized experience for Client Site users, we're adding the ability for clients to access Black Diamond through single sign-on directly from their Client Site.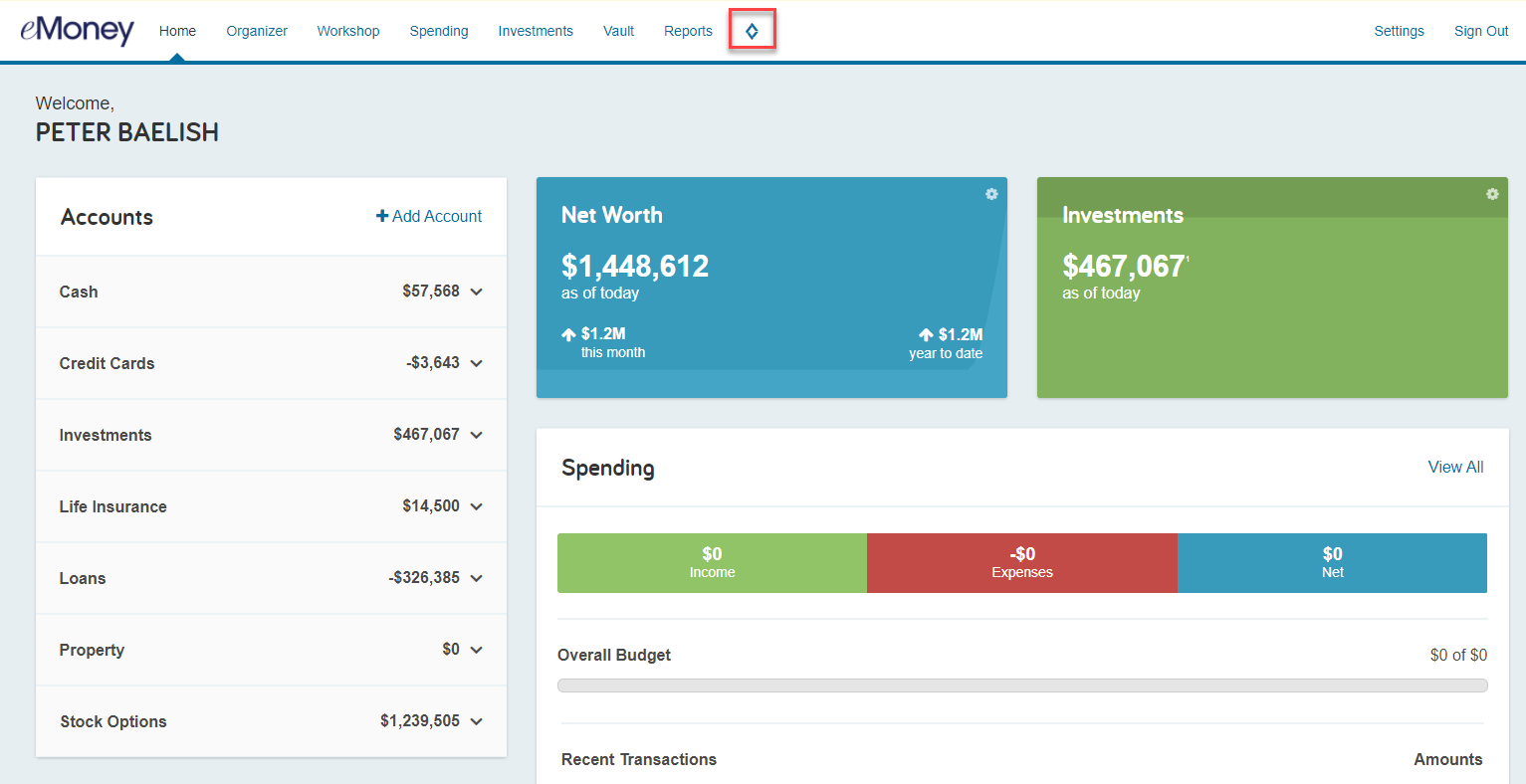 Here's how it works
With the Black Diamond integration enabled, go to Settings on your navigation bar and scroll down to Black Diamond under the Integrations menu. Here you will find the option to enable Client Site Single Sign-on.
To enable the integration for all Black Diamond clients, toggle this setting to Yes and click Save.
If you'd prefer to only enable this feature for some clients you can also open the Client Overview and go to Manage Client Website – Integrations. Here you can enable the Black Diamond Wealth Platform Single Sign-on functionality on an individual basis.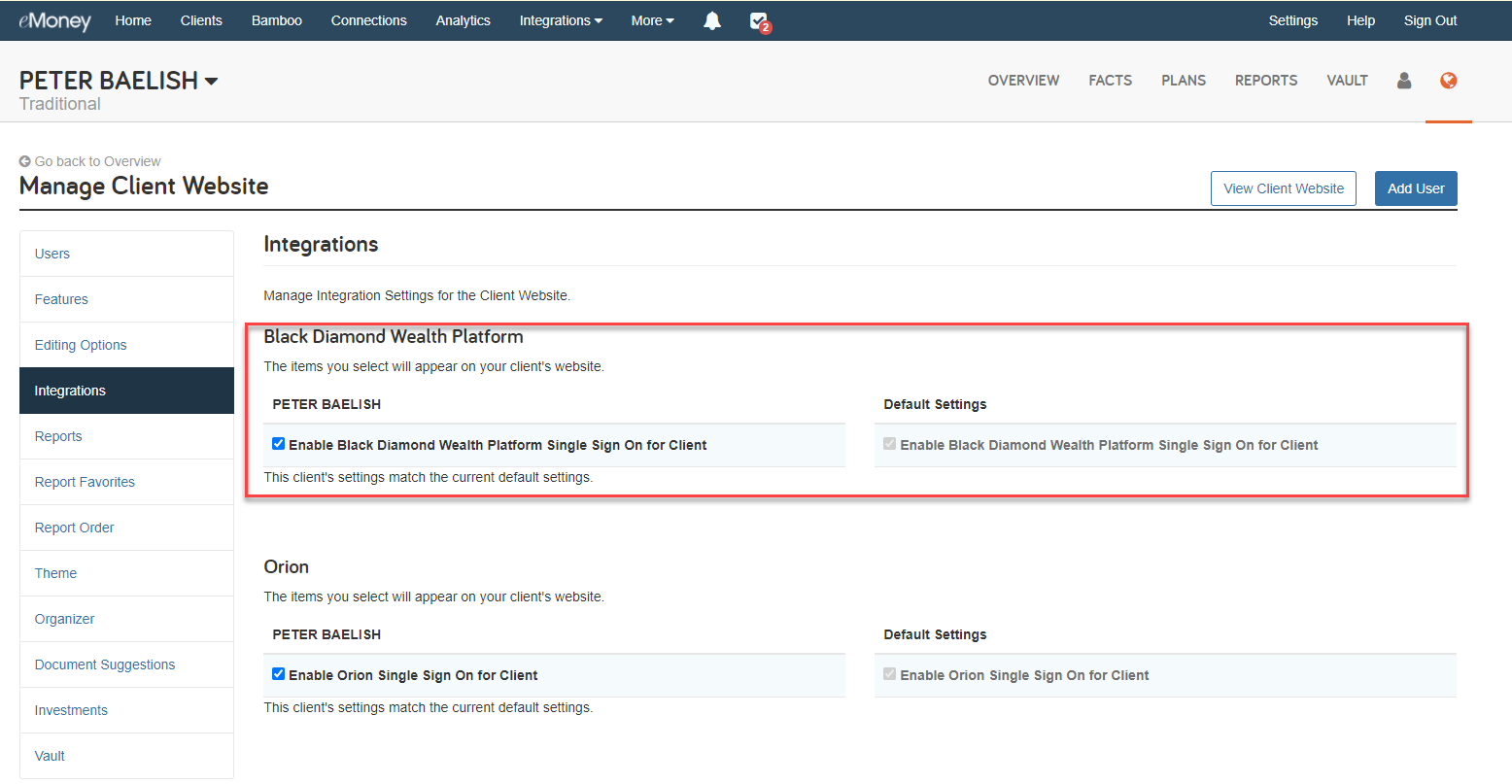 Once enabled the client can access Black Diamond in a new window by clicking the icon on their Client Site navigation bar. They'll be prompted to enter their credentials the first time they access Black Diamond.
Black Diamond is also adding the ability to single sign-on from their platform to eMoney. So once enabled, they can have streamlined access to either platform from wherever they are.
Note: Advisors and Support users viewing the Client Site through impersonation will be unable to access the Black Diamond integration through single sign-on. This functionality is limited to the client login. Clients require their own credentials to access Black Diamond through this integration.