Decision Center Enhancements Coming Soon: What-if's, Direct Editing, and more
Coming Soon
We're releasing a series of enhancements to Decision Center, designed to make creating, editing, and presenting plans easier. Watch a short video on what's coming or keep reading below for more details.
First, we're moving the Advanced Techniques section up, situating it immediately beneath the menu that controls it. We're also retitling this section to Plans.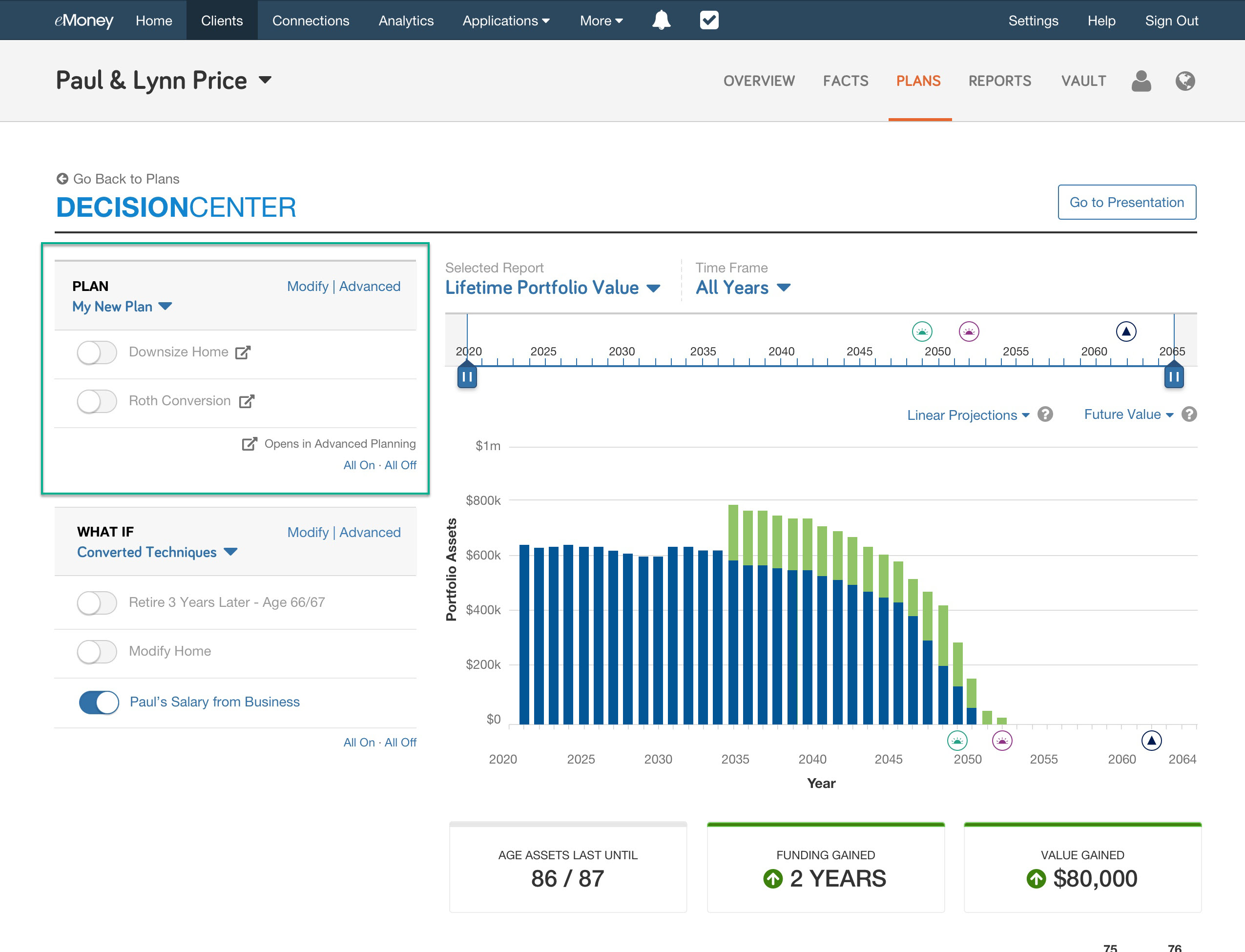 Next, we're making it easier than ever to create or edit plans from Decision Center by letting you add basic techniques directly into plans. These changes will be applied to the Plan just as if you'd made them via Advanced Planning and will appear in all eMoney reports.
Click Modify from the Plans section and add your selected techniques using the same panel you're familiar with under Techniques today.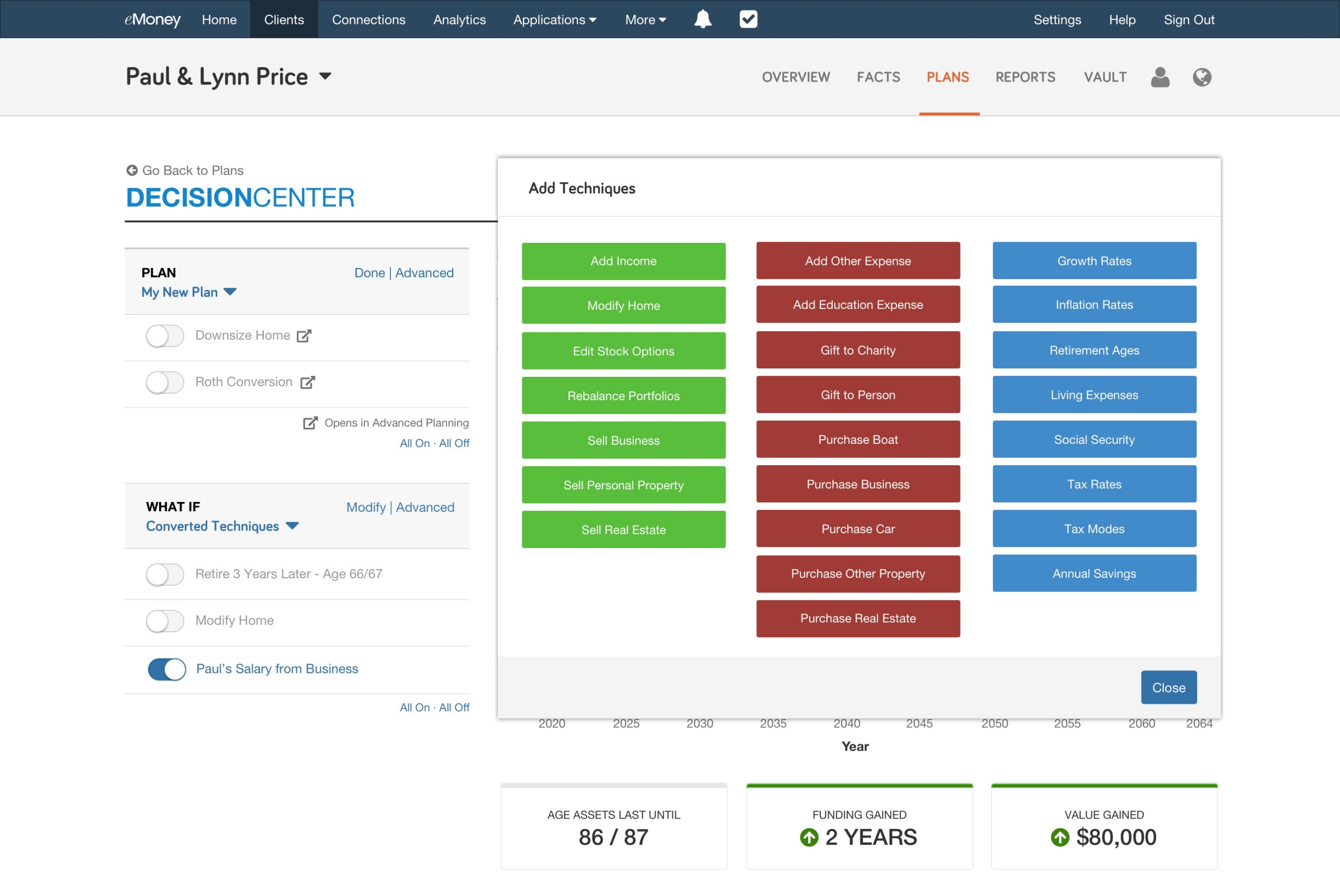 You'll also be able to add What-ifs directly within Decision Center—a popular user request that adds a new layer of flexibility so you can create even more interactive and compelling planning experiences for your clients.
The selected What-if will also automatically flow through to your Decision Center presentations.
Speaking of Presentations, we'll also be unlocking any of the currently locked report-leveling settings within the Decision Center presentation—providing even more flexibility with the presentations you create.
These are just a few enhancements we're planning for Decision Center this year so stay tuned for even more info on these updates.