Despite the uncertainty surrounding the DOL rule, more clients than ever before understand the importance of fiduciary responsibility and are looking for advisors who have the tools they need to ensure the recommendations they receive are in their best interest.
eMoney's latest products – Advisor Analytics Pro and Office Analytics – give you insights that allow you to identify where true opportunities lie and enhance the experience you offer your clients.
---
Fiduciary Coverage Chart: 
Our new Fiduciary Coverage chart, coming later this month, is designed to help you ensure that all the fiduciary facts have been completed for your client before you finalize their financial plan.  Allowing you to ensure that you have all the information you need to make recommendations that are in the best interest of your clients.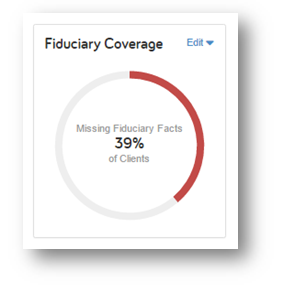 With the new Fiduciary Coverage chart, you can quickly review your client list and determine how many facts your clients have completed, where they're missing, and drill down for more detail on the fact-finding process.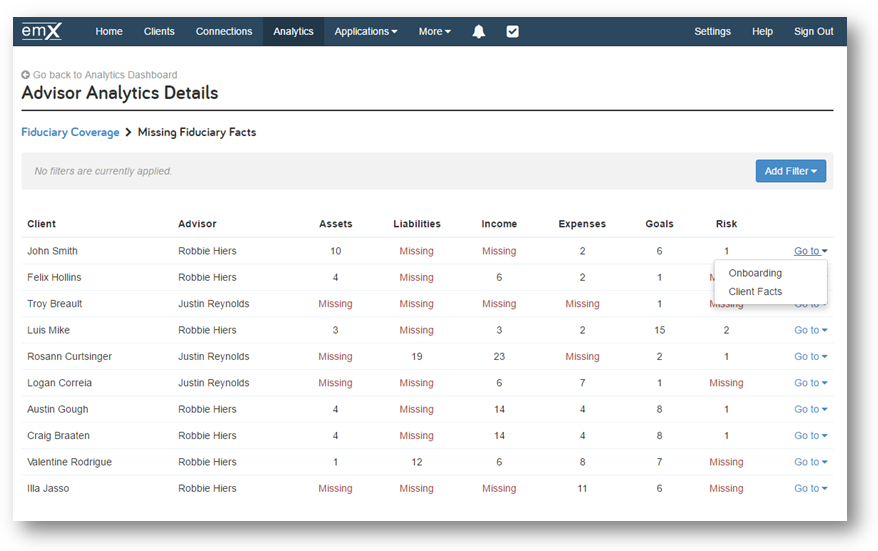 No matter what happens with the DOL rule, Advanced Analytics makes it easier than ever to ensure you have all the necessary facts when constructing you client's financial plan.
---