---
Want to see a live demonstration of the eMoney and BlackDiamond integration? Sign up for our webinar on Wednesday, May 3 at 12:00 pm ET.
---
eMoney Advisor and Advent's Black Diamond are working together to simplify the wealth management process with a seamless integration between the two systems.
With the ease of single sign-on functionality and the ability to link Black Diamond portfolios to existing or newly created clients in eMoney, you'll have quick access to Black Diamond's award-winning Wealth Platform from within eMoney.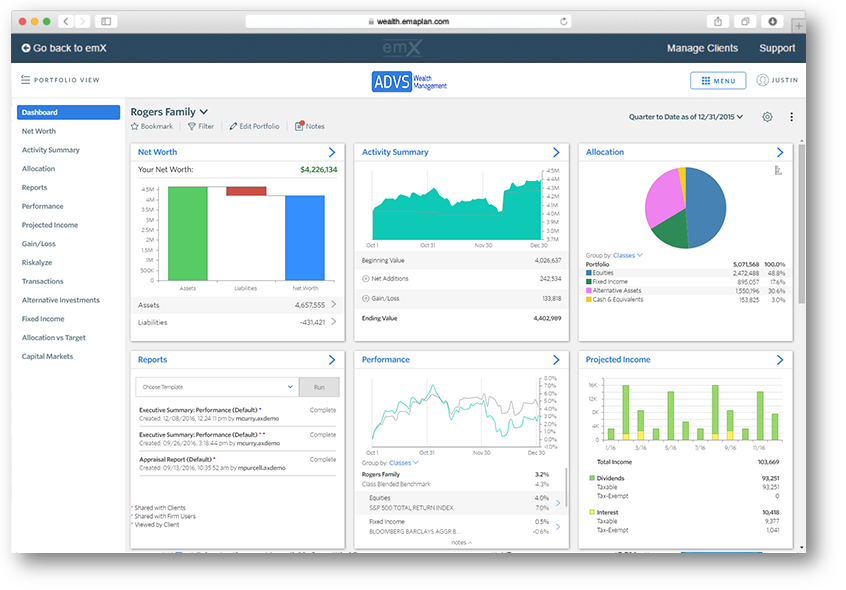 You can also access your Black Diamond reports without leaving the eMoney platform, allowing for an integrated experience across two vital components of your technology solution.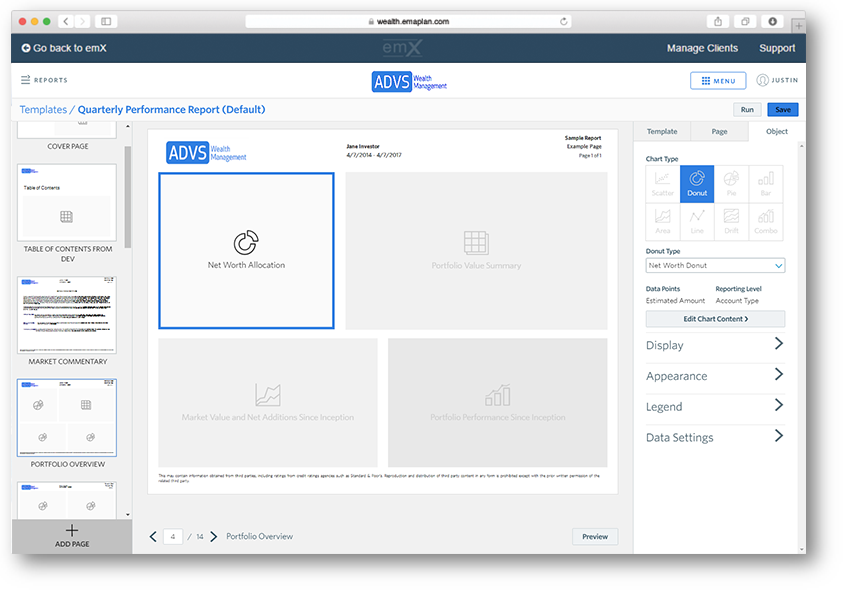 Additionally, download QPRs on the Client Site to be stored directly in the Vault for safe and convenient access.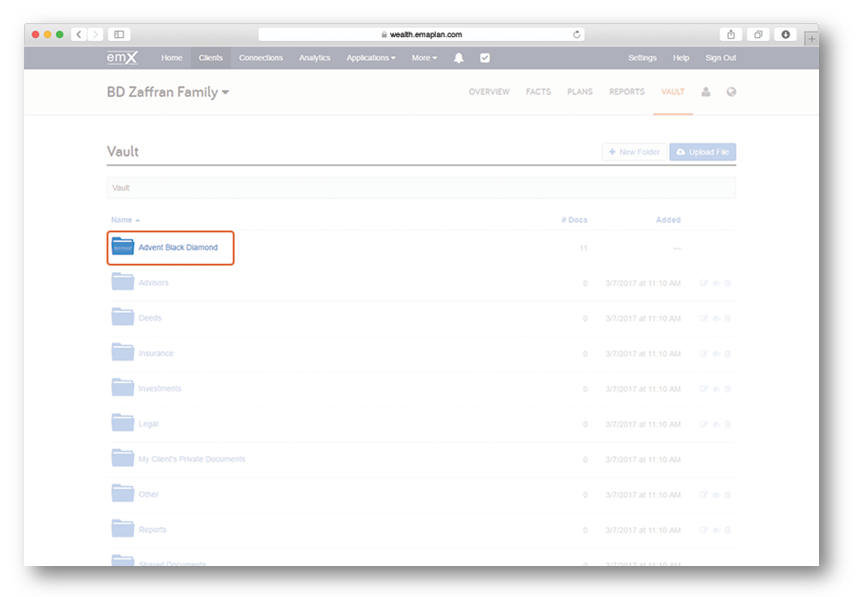 Ready to Get Started? 
Log in to your Advisor Site and click Applications on the navigation bar, and select View All Applications.

Next, select the Black Diamond Integration tile to reach the support page for this integration.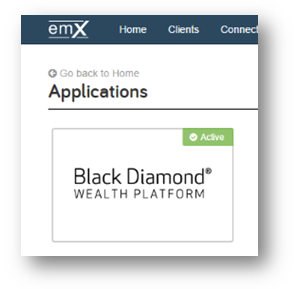 On the Support Page, click the green Turn On button to enable the integration.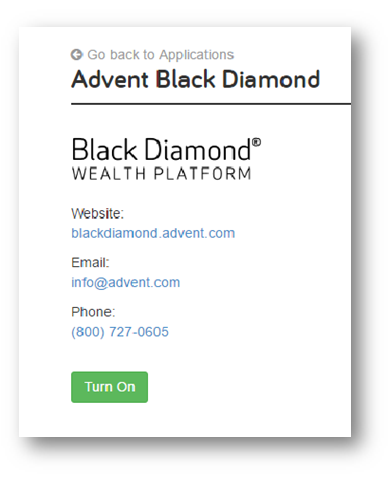 Finally, you'll then be prompted to enter your Black Diamond credentials to finalize the integration. Then you're ready!