Last year, we updated the Client Website to connect your clients' financial decisions with the people and things that matter most to them. This year, we're at it again! Coming soon, our redesigned Client Site Home Page will offer your clients a more modern and refreshed experience. And the brand new Goals tab will give your clients the ability to track their goals directly from their Client Sites.
What's Changing on the Home Page…
The Client Site is getting an update to the look and feel to more closely match the advisor experience. We're also rearranging the information so your clients can see their most vital financial details, front and center.
This summer, the redesigned Home Page will display:
An updated look at your client's Accounts
Real-time view of Net Worth and Investments
Better visibility into Goals
Overview of recent Spending and Budgeting habits
Check out a sneak peek of the redesigned Client Site Home Page below.
---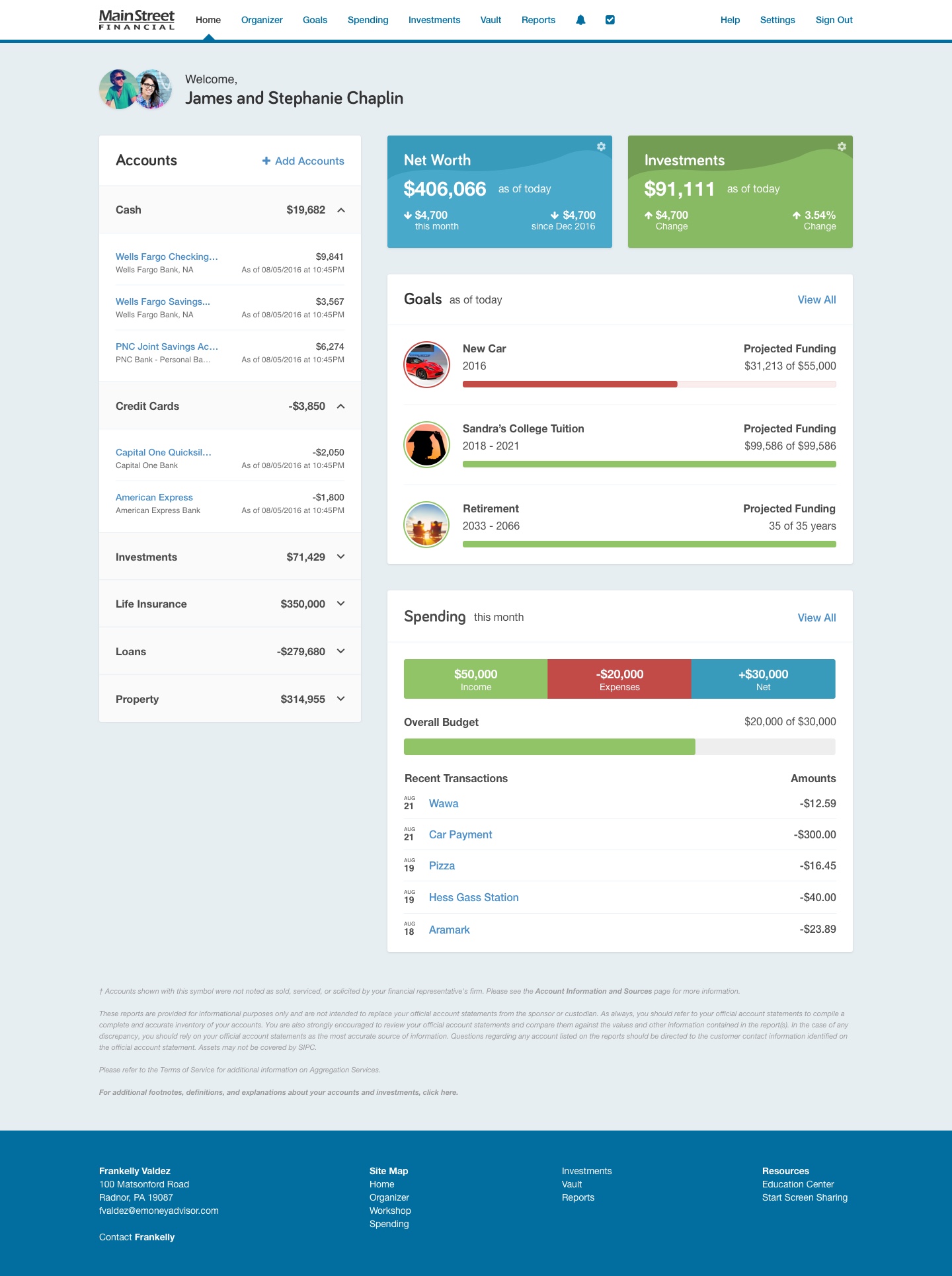 What's Coming to the Goals Tab…
Clients who are more connected to their financial goals, are more likely to actively engage with their finances, and their advisor. With the new Goals tab, you'll enable your clients to take a hands-on approach to achieving their financial objectives with tools to analyze, dedicate funding and track progress towards their financial goals.
The Goals tab will offer clients both a holistic view of all of their goals over time, as well as a detailed view of each goal that will provide cost data, projected funding result, and possible funding solutions.
Coming this summer, you'll have the tools you need to cultivate a collaborative goal planning process with deeper insight into your client's financial objectives.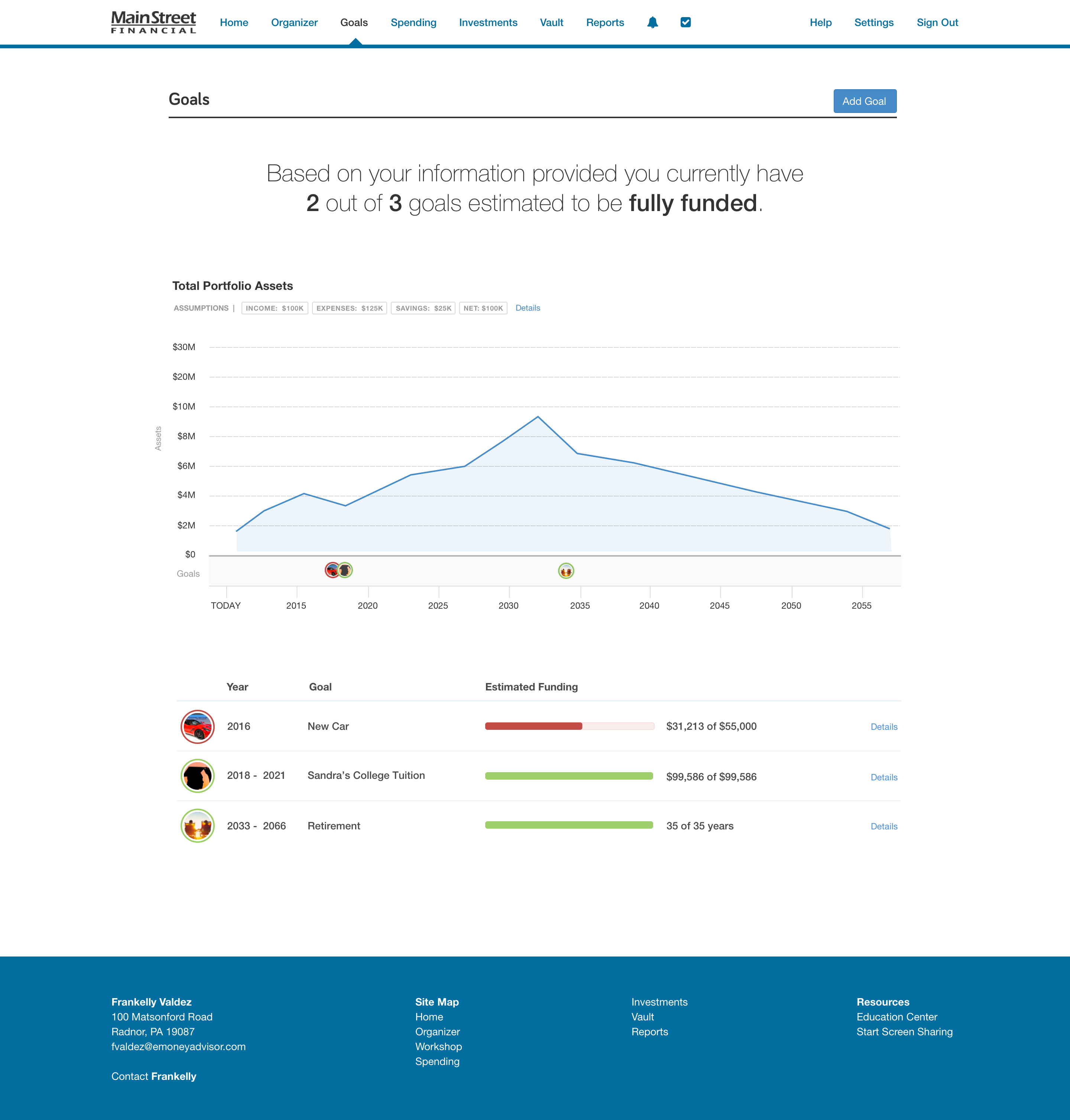 Stay tuned for more information on Client Goals and Home Page redesign.