The interactive Decision Center is built for collaborating with your clients on their financial plans. And now—by popular demand—we're making it even better, by including the Stress Test in the Decision Center Presentation. When you add the Stress Test to your presentation, you can easily display how your recommended changes affect your client's probability of success right from within the tool, and create a custom deliverable on the spot for your clients to take home.
New report pages include: 
Monte Carlo Assumptions
Stress Test
Monte Carlo Assumptions for Decision Center
Stress Test for Decision Center
The Monte Carlo Assumptions and Stress Test reports will provide an analysis of the base facts while the Monte Carlo Assumptions for Decision Center and Stress Test for Decision Center will analyze the currently selected Techniques and Advanced Techniques.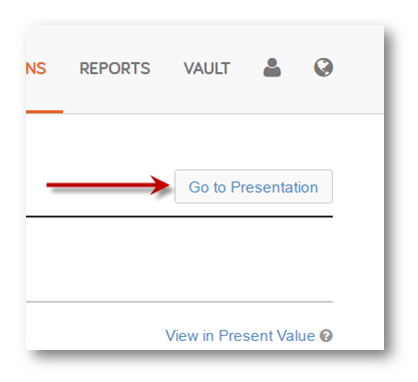 To add this report to your presentations, simply go the Decision Center and click Go to Presentation on the top right.
Then select the check boxes next to the new Stress Test report pages to enable them in this Presentation. Once they have been enabled, they will remain selected for all future reports.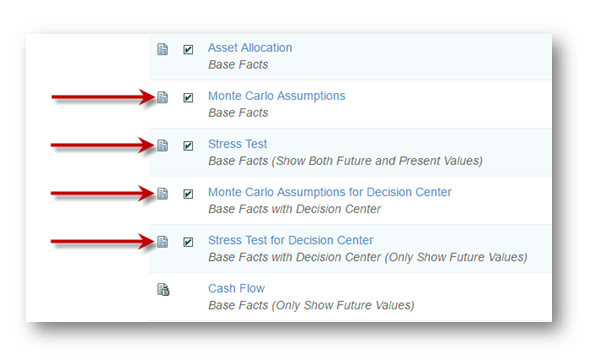 Check out below for a sneak peek at the new Stress Test for Decision Center report page.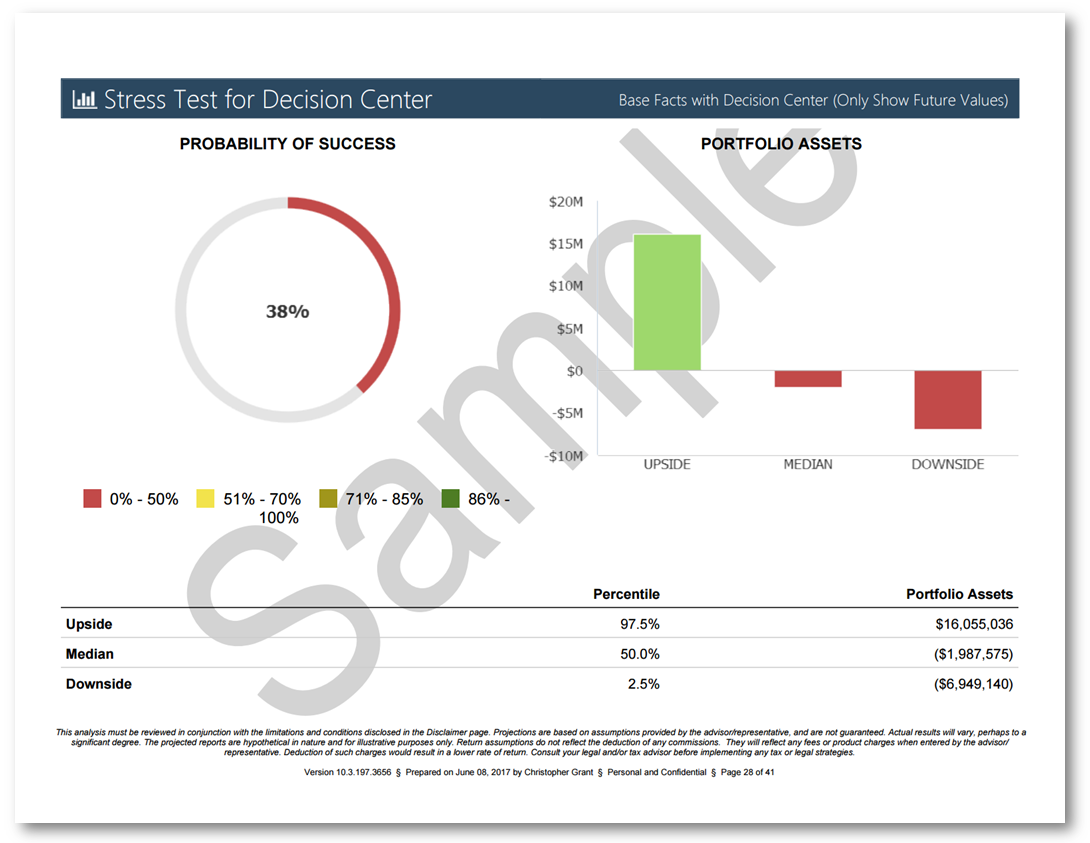 For more information on the Stress Test in Decision Center reports, send us an email or call us at 888-362-8482.