Analytics Benchmarking or Trending?  You decide! 
Fill out this survey to weigh in on what means more to you: Benchmarking or Trending.  We'll take feedback from the first 50 participants!


---
In today's rapidly changing financial services landscape, insights into your business aren't just helpful – they're crucial.
eMoney's latest products – Advisor Analytics Pro and Office Analytics –give you the necessary insights you need to identify where true opportunities lie and enhance the experience you offer your clients.
We're committed to providing you with the data you need to see the real story. That's why we're adding new charts that will allow you to better manage your client accounts.
---
Client Net Worth Chart – Available Now
With our latest chart, added by popular request, you can see your clients ranked by Net Worth, so you can quickly understand where to focus your efforts.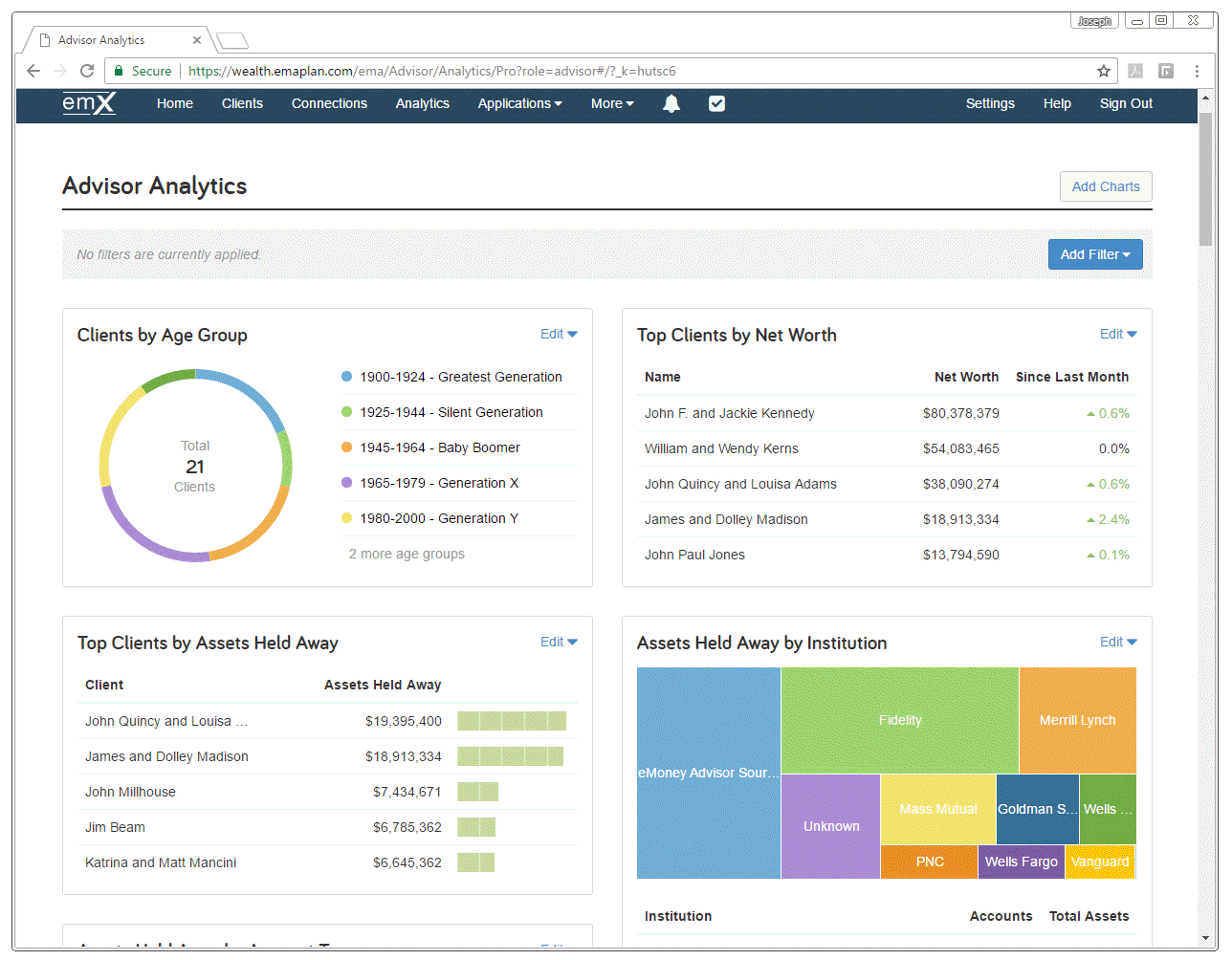 ---
Coming Soon: Fiduciary Charts
The DOL Fiduciary Rule may be under review, but eMoney is still committed to delivering our Fiduciary Framework enhancements to assist with your Fiduciary responsibilities.
Take a peek at our Fiduciary Charts on Advisor Analytics Pro and Office Analytics, coming next month. New charts include: Fiduciary Coverage,  and Fiduciary Rule – Retirement Assets Under Management and held away assets as well.
The charts will help you identify the retirement accounts and clients under your advisement in order to prioritize which clients and accounts should be revised in a DOL world.
---