There are three ways to convert a Traditional IRA to a Roth IRA, a rollover, trustee-to-trustee transfer and the same trustee transfer. However, when modeling the conversion in eMoney there is only one best practice required regardless of your method of conversion in the real world.
What we want to simulate is the distribution of funds from the Traditional IRA, the impact of that distribution, and the contribution to a new Roth IRA account.
To perform a Roth Conversion in eMoney, follow these simple steps:
Create the new Roth IRA account and set it to be available in the year of the rollover.
Set up a transfer flow to model the distribution being moved from the Traditional IRA to the Roth IRA.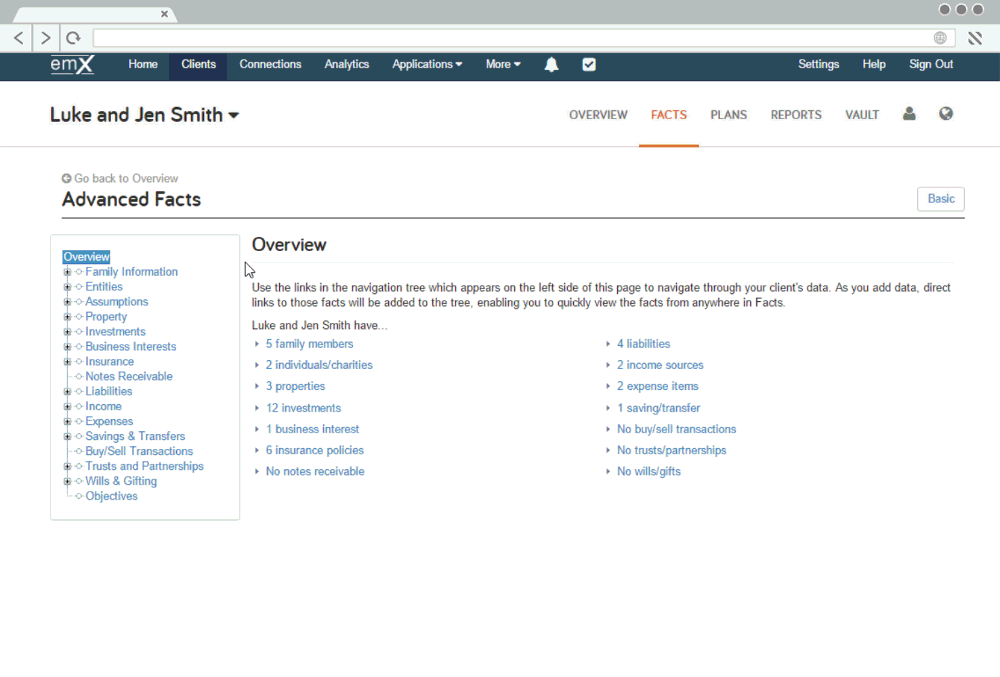 If recommending a Roth Conversion to your client, take the same steps but using an Advanced Planning scenario. This allows you to demonstrate the long-term benefits of the conversion using the interactive Decision Center.  By toggling the scenario you can visually demonstrate how converting from a Traditional to Roth account now can save them substantially in the future.