Taking the plunge into retirement can be a scary thing. One of the first unknowns to be tackled should be where the money to fund expenses is going to come from. Use eMoney's Income Summary Tool to help illustrate this.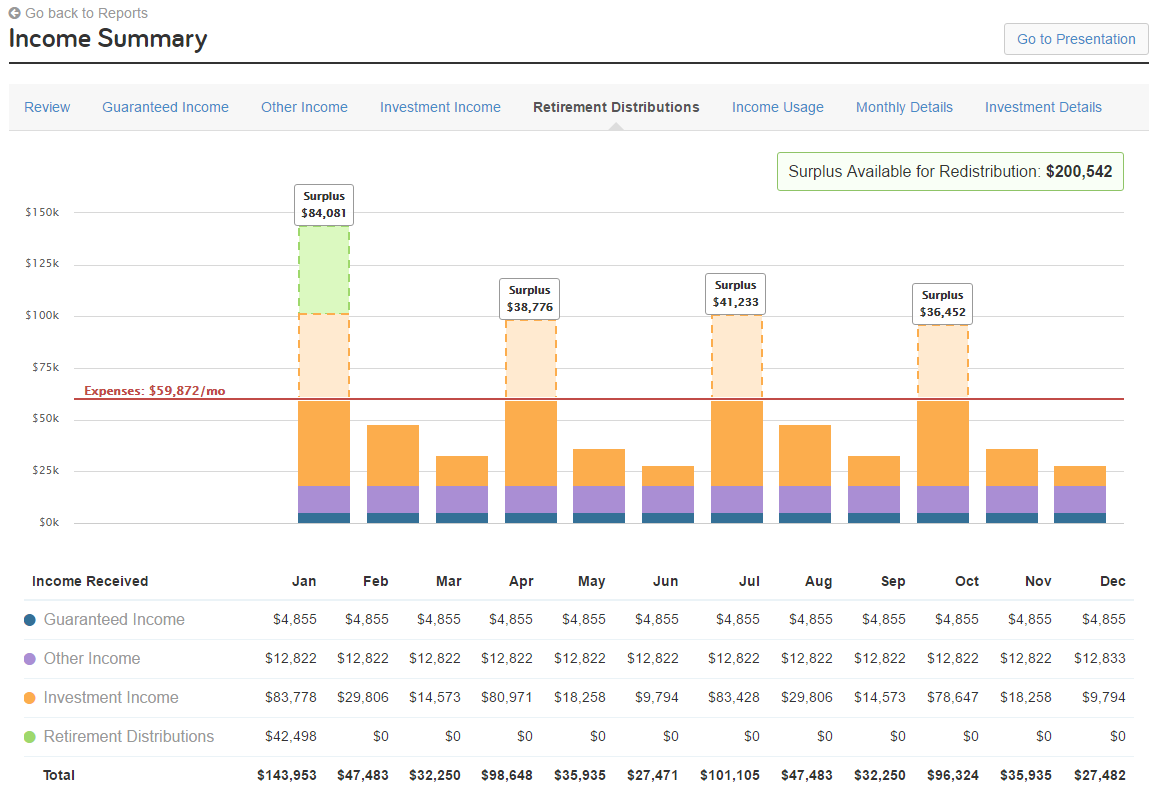 The Income Summary is a story telling tool that helps you give your clients a clear, month to month picture of how they will meet expense needs. Navigate across the tabs to layer in different income sources. Start with what's guaranteed, and piece by piece, add in other income, investment income driven by holdings, and RMDs.
Finally, select the "Income Usage" tab to illustrate a redistribution from overly funded months to underfunded months.
By clicking "Go to Presentation," you can upload the final product into the clients' vault. They will appreciate the ability to be able to quickly reference which months are most beneficial to take an RMD, for example, as well as other investment related information.
After your client's review of the Income Summary Tool, they will be confident with their cash flow and will be ready to focus on other things, like how they will spend their golden years!