How do you grow your business? Are you still relying on referrals and cold-calling leads to drive growth?
There's a better way. Learn how forward-thinking advisors are challenging traditional marketing methods and achieving business growth through digital marketing.
Sign up for our business development webinar on July 12 at 2:00 p.m. ET.
Beyond the Referral: How to Effectively Grow Your Business in a Digital Age

Master the Digital Marketing Funnel
This webinar will help you master the digital marketing funnel — so you can effectively guide prospects through their buyer journey — that leads to you.
There are five steps to the digital marketing funnel which we'll discuss in depth in next month's webinar: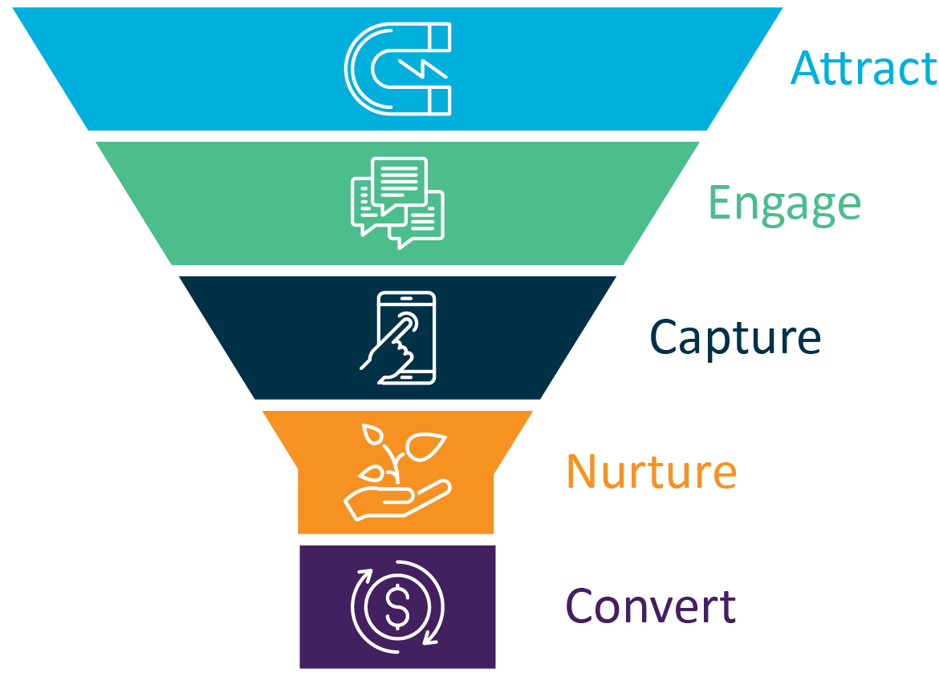 Attract – Learn how to earn prospects' attention online.
Engage – Discover how to deepen engagement and build trust by providing valuable content.
Capture – Uncover how to capture and retain a lead's interest.
Nurture – Walk through how to build upon their interest and deepen your relationship.
Convert – Close the deal with a simple conversation.
Attend our business development webinar and discover how easy it is to build business once trust is established.
Sign up now for Beyond the Referral on July 12!