Happy Life Insurance Awareness Month! Helping clients get the life insurance coverage they need continues to be a fundamental starting point when building a long-term financial plan.
With almost 50 percent of households stating that they would feel the financial adversity from the loss of their primary wage earner in just six months1, eMoney's new Foundational Planning Life Insurance Gap Analysis can help you quickly illustrate a client's insurance needs.
Attend our live webinar on Tuesday, September 24 at 3:00 p.m. ET, to learn how Foundational Planning can help you scale your planning needs to make sure clients have the insurance coverage they need.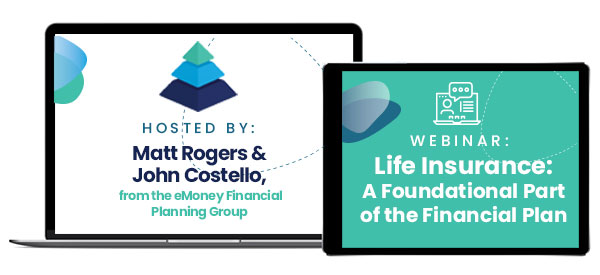 Can't make it to the live session? Register anyway, and we'll send you the recording.