Pictured above is Stephen Langlois, head of business development at eMoney Advisor; Bob Oros, CEO of HD Vest; and Ed O'Brien, CEO of eMoney Advisor.
HD Vest Financial Services®, the pioneer of tax-smart wealth management services, announced today that the more than 4,000 independent advisors in its network will now have access to integrated financial planning software from eMoney Advisor. This announcement comes on the heels of a visit to eMoney's headquarters in Radnor, Pa. where Bob Oros, CEO of HD Vest, hosted a special town hall for eMoney's employees where he talked about HD Vest's growth story, their business strategy/focus and fielded questions from the crowd.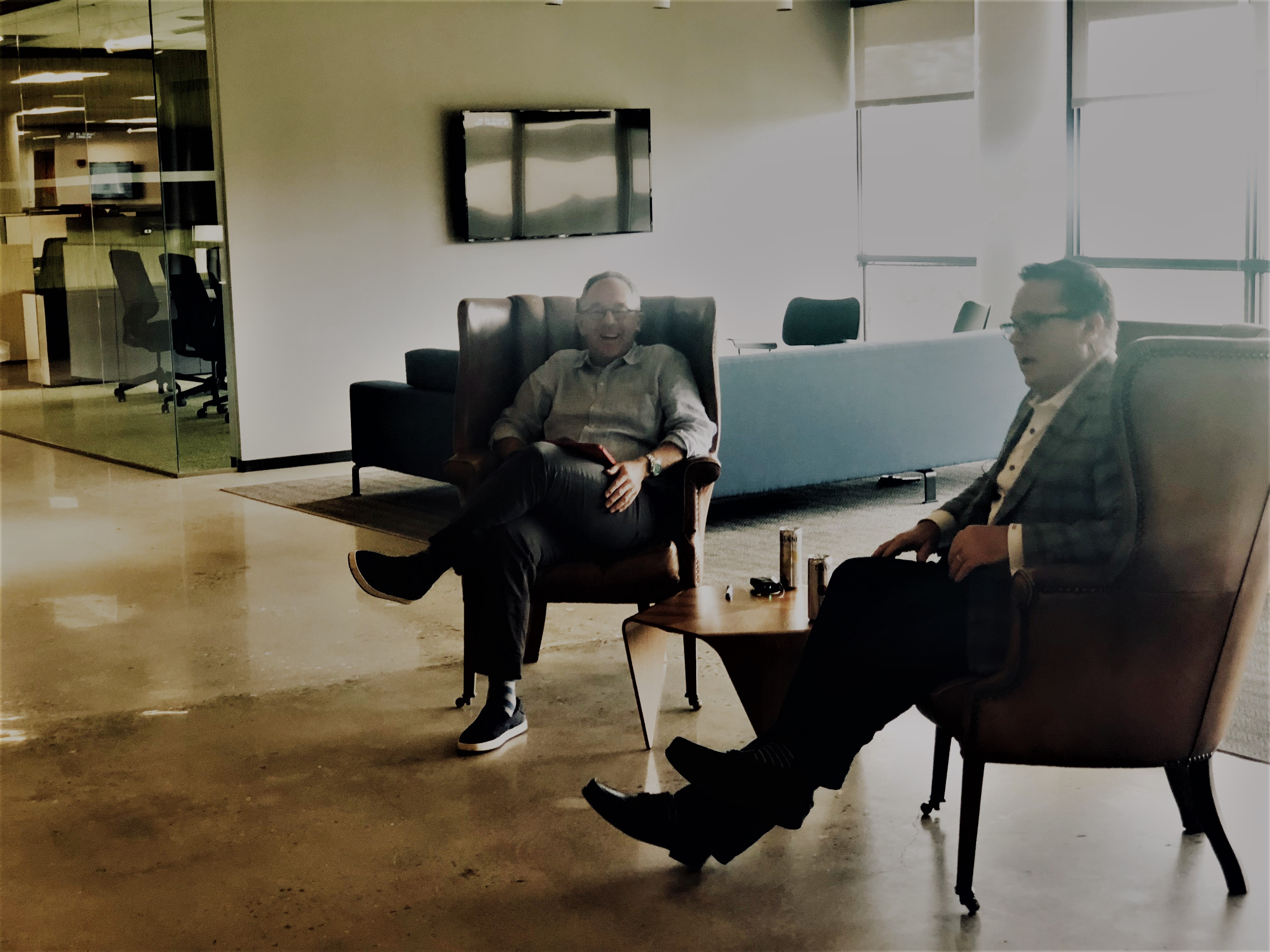 "The state-of-the-art eMoney financial planning software and client portal enable our advisors to demonstrate more value, and work more collaboratively with clients to craft and implement holistic, tax-smart wealth management strategies," said Bob Oros, CEO of HD Vest Financial Services.
With this new partnership, HD Vest's independent advisors will have the ability to create holistic financial plans, visually demonstrate projected benefits of investment strategies and compare risks, communicate in real time with their clients through eMoney's interactive client portal, securely store and share important financial documents using the Vault and much more.
To read HD Vest's announcement, click here.