We are pleased to announce our newest keynote speaker, expert economic forecaster, Dr. Marci Rossell. Join us at the eMoney Summit October 25-27, as she provides an insider's perspective of the U.S. economic outlook over the next 18-24 months.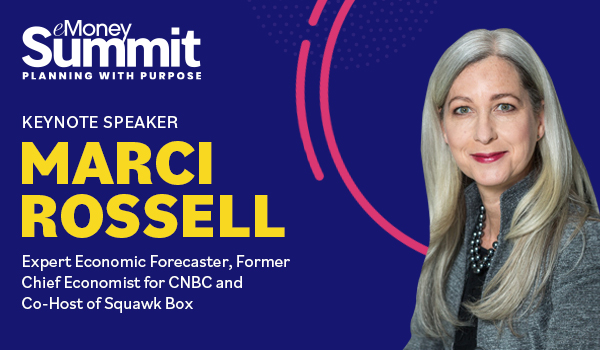 With an informed outlook into the coming year, you'll gain insight into new opportunities on the horizon. From Dr. Rossell's examination of the current state of the economy to a discussion of larger trends, she'll explain that businesses today face a variety of seismic surprises, including cyberterrorism, environmental disasters, swings in the regulatory regime, and, yes, pandemics as well.
Learn more about this year's breakouts, continuing education, and training opportunities on the Summit site.