Whether you are just getting started with eMoney or you are an experienced user, there are always new features and techniques to learn and different ways you can incorporate the software into your business. By taking advantage of the variety of training resources offered, you can:
Refresh yourself on data input, planning techniques and more
Onboard and train new support users in your office
Stay up to date on new features and product releases
Knowing where to locate your resources and how to utilize them is the first step!
Get to Know the Knowledge Base
Featuring an easy to use virtual learning program and a library of resources, the Knowledge Base is a great way for you and support users in your office to educate on your own time and at your own pace. You can access the Knowledge Base by clicking on the Help tab on your homepage.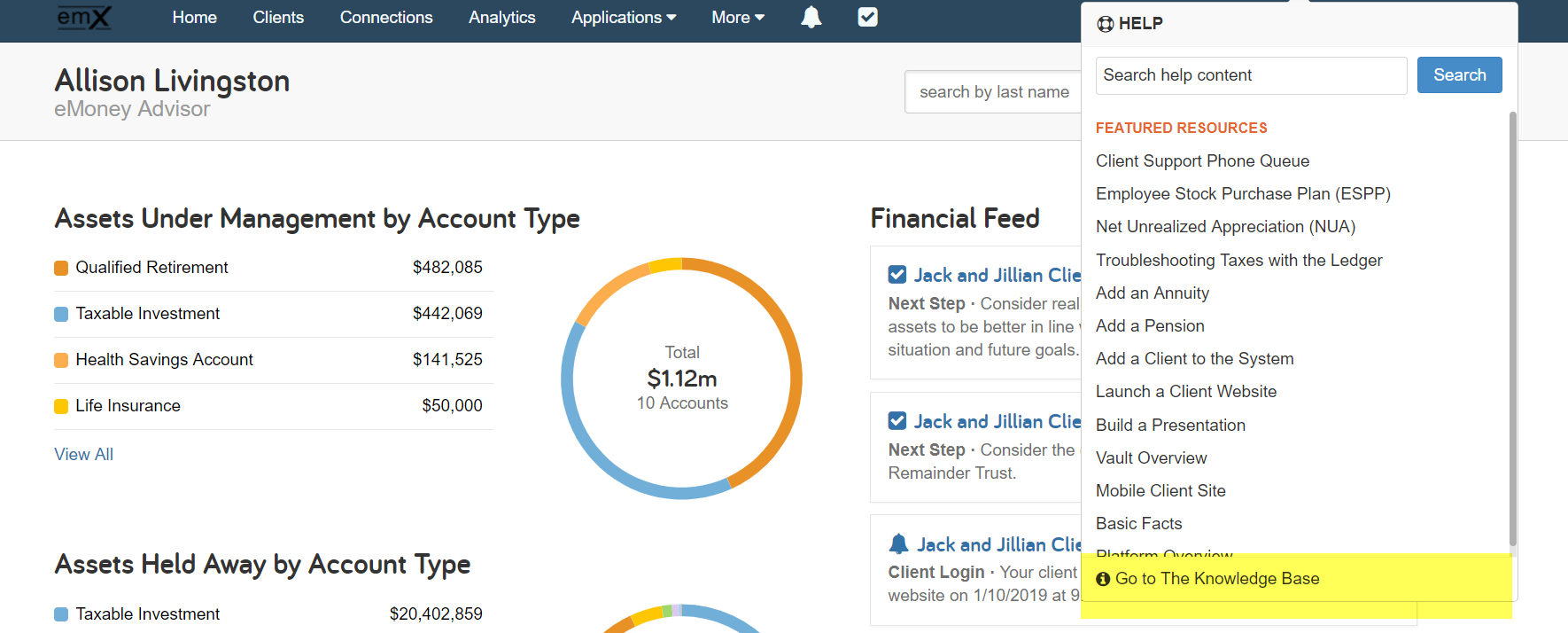 Virtual Courses – A learning program that allows you to build your knowledge by following the color-coded courses from left to right or by focusing on the course topic of your choice
Resources – A library of user guides, video tutorials and interactive how-to's that can be helpful when onboarding new clients, inputting data and creating financial plans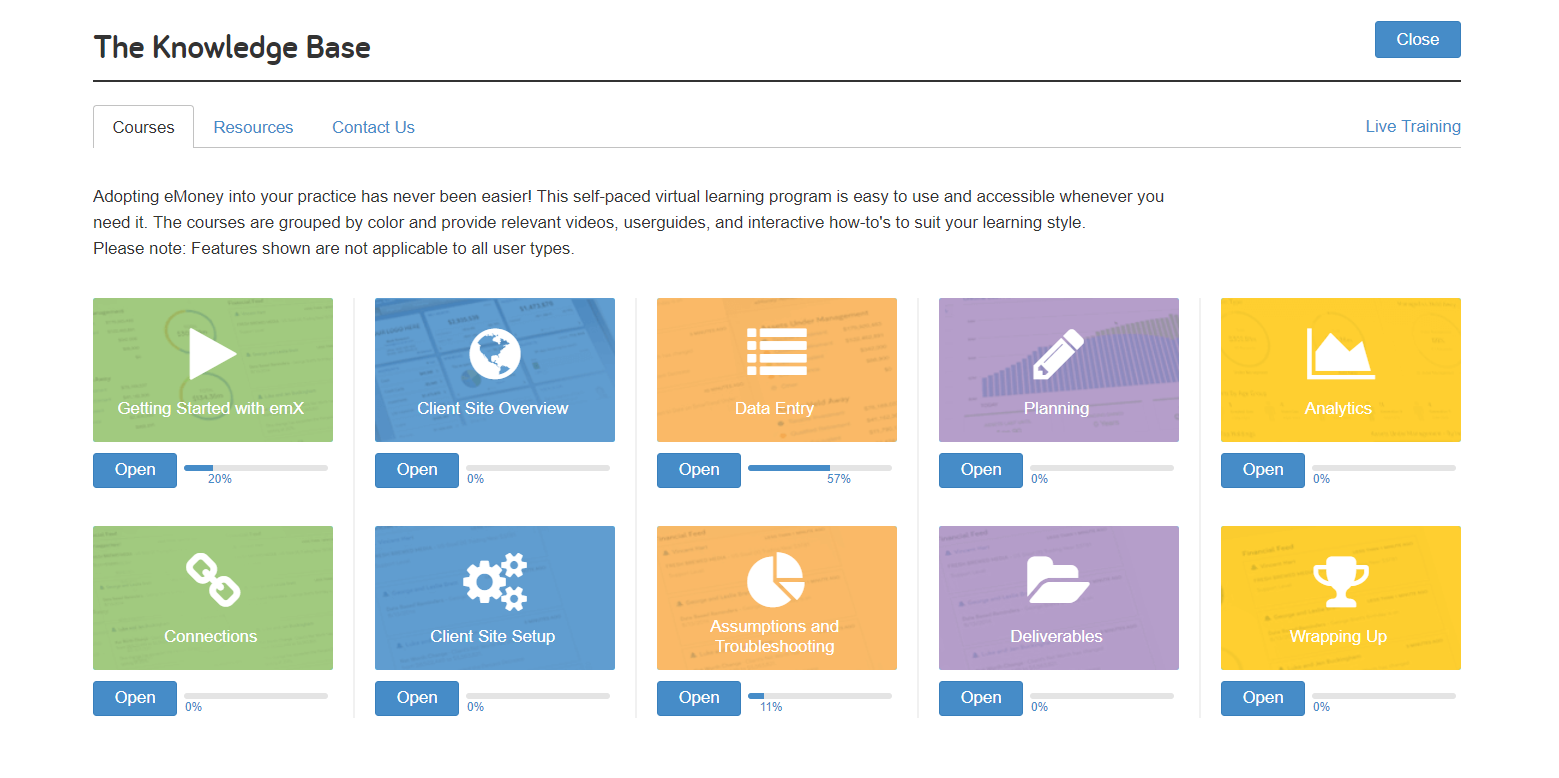 Take Advantage of Weekly Webinars
You can attend a live training webinar hosted by eMoney's training team and learn in the comfort of your own office every Wednesday at 2:00 pm EST! Available for both new and experienced users, these weekly sessions focus on topic overviews, best practices, and new product releases.
Visit https://calendar.emoneyadvisor.com/Support/Training to view the upcoming calendar and register to attend.

Attend Live Training
Looking for a more personal training experience? Live training sessions will give you the opportunity to meet and learn with eMoney trainers as well as other advisors in your area using the software. We offer a three-day workshop that focuses on platform essentials and planning fundamentals. To view the upcoming schedule, daily agendas and pricing, please visit: https://calendar.emoneyadvisor.com/Support/Training
Advisor Roundtable Agenda

How to Position eMoney
Presenting with eMoney
Introducing eMoney to a New Client
Client Worries & Objections
Interactive Planning Tools
How to Set Yourself Apart Using eMoney
Utilize Customer Support
If you would like to speak to one of our representatives, we are always happy to assist! Customer Support is available from 8:00am EST – 8:00pm EST Monday – Friday.