The Vault helps your clients organize their financial lives, by making it easy to securely share and access files whenever and wherever, from one location.
Next month we're updating Vault functionality for you and your clients. With this update, you'll now enjoy a consistent visual experience across Advisor and Client Vaults and a streamlined process for uploading and managing your clients' important financial documents.
New features include:
The ability to easily drag and drop multiple files from your computer into the Vault.
A modern progress bar to track the status of uploads.
Simple file name search capabilities to instantly find the file you need from any folder in the Vault.
Bulk document upload capabilities.
A new easier way to identify shared documents.
Upload any file type into the Vault, except for executable files.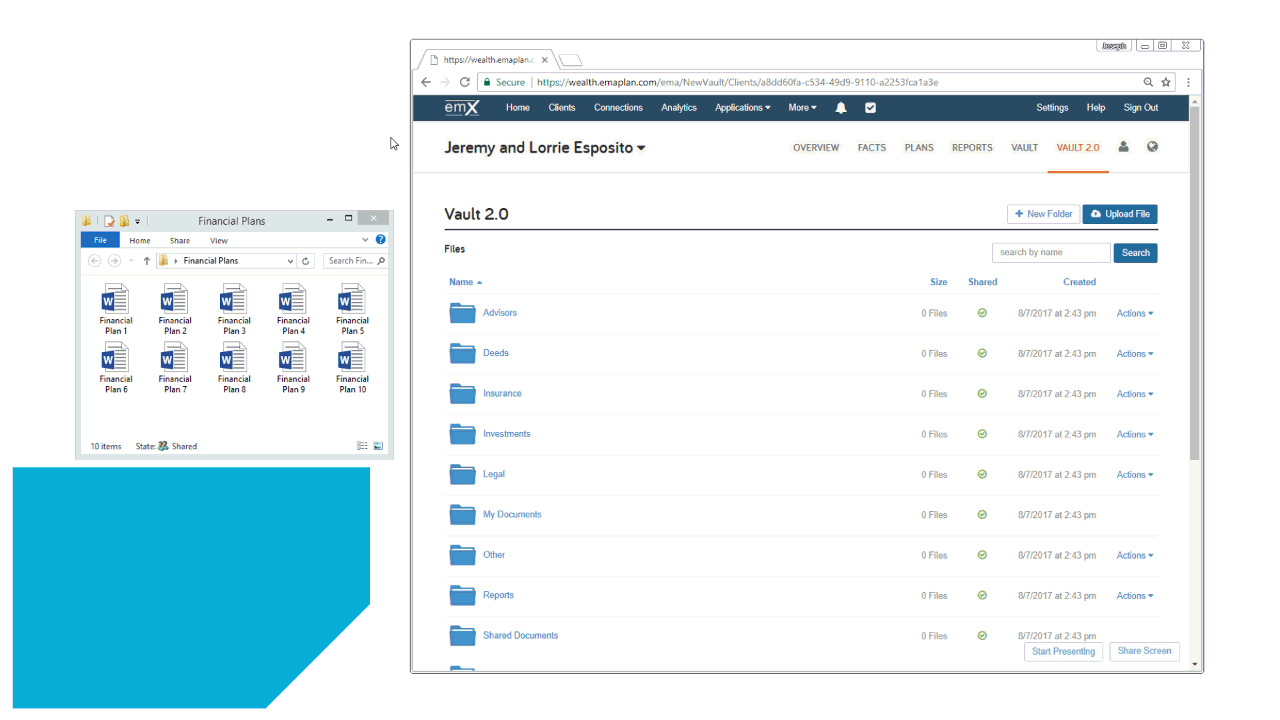 Due to low usage and in an effort to provide a more intuitive and streamlined document management experience, some existing functionality will be removed. Features being removed include categories and expiration dates from the Advisor Vault and tags from the Client Vault.
---
Stay tuned for more information on the upgrades coming to the Vault next month.