Foundational Planning allows you to establish planning-led relationships with more clients. With our latest enhancement, you can now easily demonstrate the impact of an asset reallocation strategy on a client's overall plan and its probability of success.
How does it work?
To get started using the new Asset Reallocation technique, select your client and navigate to the Planning page.
From here, you can select Asset Reallocation on the left-hand side under Techniques.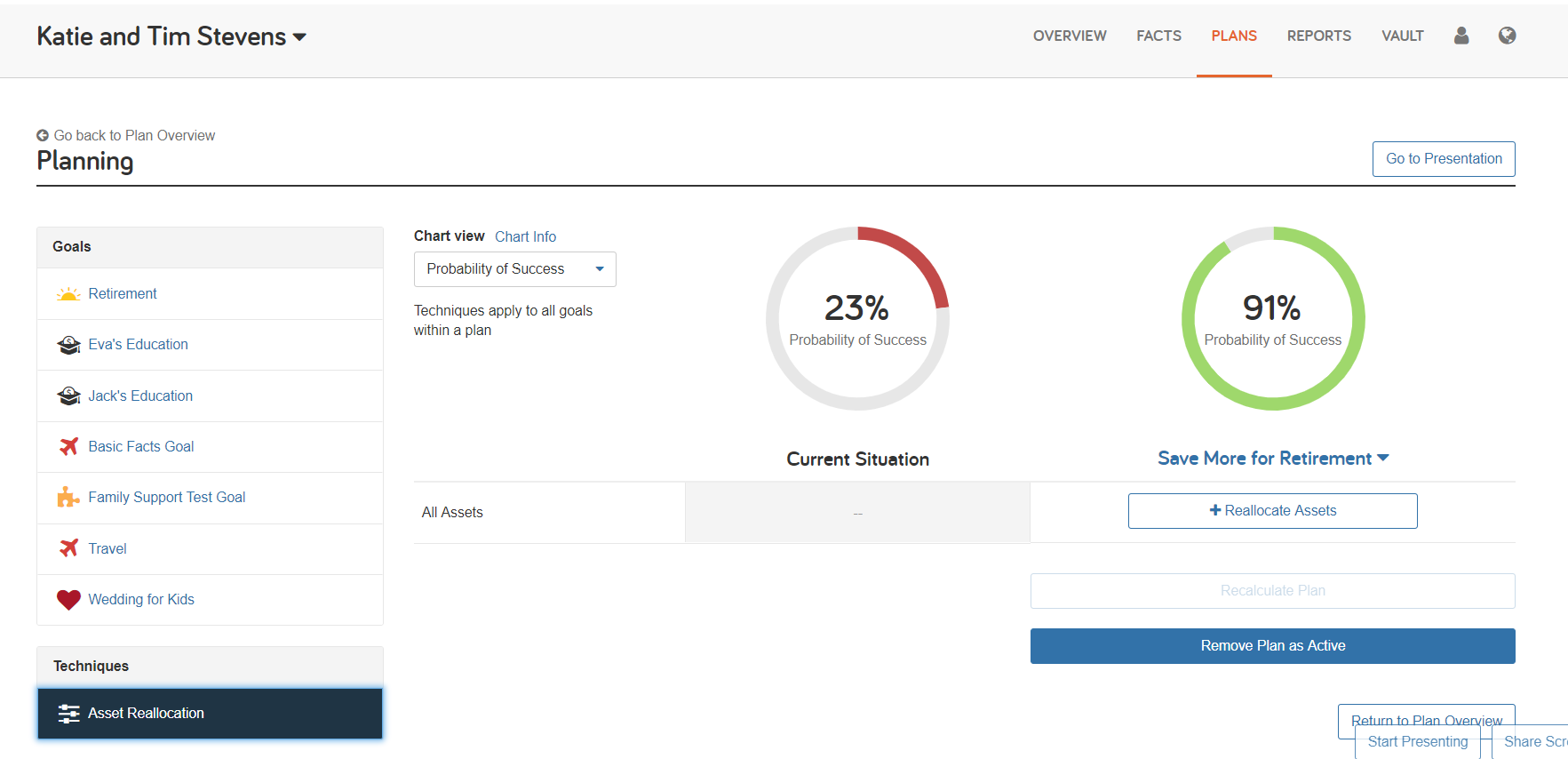 You'll then be given the opportunity to add a reallocation event, selecting when it will occur, which assets are being reallocated, and the new model portfolio.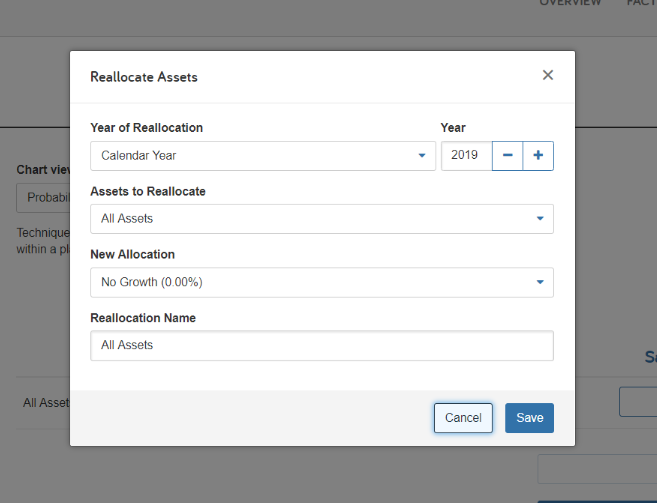 You can reallocate all assets, a group of assets (e.g. Retirement Assets), or an individual account. Also, your capital market assumptions are integrated here, so you'll see those model portfolios as reallocation options.
Once you've saved your technique, click Recalculate Plan to update your probability of success under the new allocation, ultimately showing your client the impact of these changes on the plan. In addition, you can see how other metrics are impacted, such as the Percent Funded and Available Assets.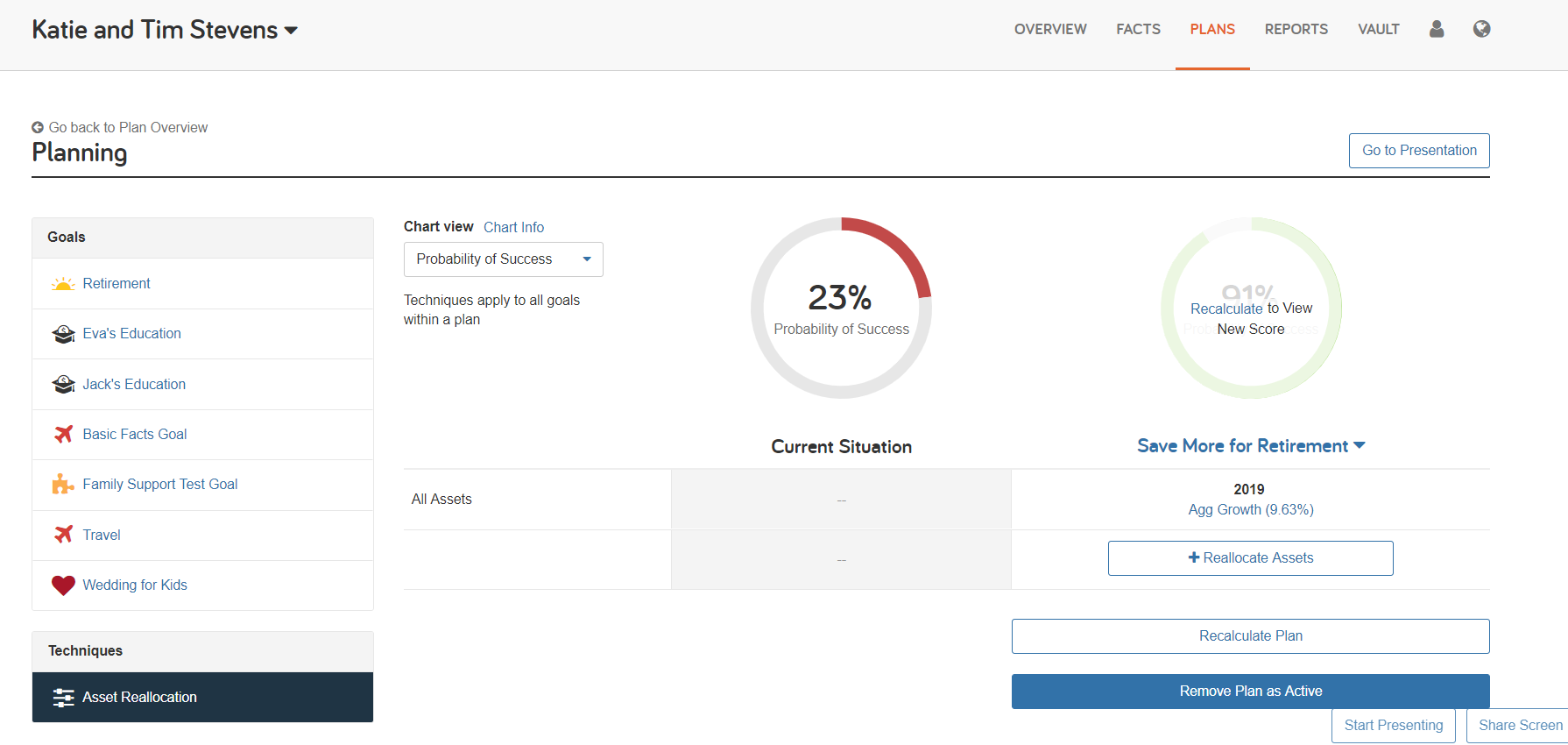 You can even create multiple reallocation techniques to show how their portfolio should change over time! For example, you might want to show a younger client's retirement account becoming more conservative overtime as they move towards retirement.
This is the first of many enhancements to Foundational Planning — so stay tuned for more updates!
---
Interested in Foundational Planning? Learn more or sign up for a demo today!