The Spending tab of the Client Portal enables end-clients to easily monitor and manage their daily cash flow – helping them to stay on track to meet the financial future they envision. And it's about to get even easier thanks to the feedback we receive from eMoney users. In this update, we're implementing Advisor's top suggestions for the Transactions area of the Spending tab – improving usability and expanding filtering capabilities.
Coming in September, end-clients will be able to:
Filter transactions by multiple categories and/or accounts at a time
Filter transactions by an exact date
Export transactions based on applied filters
Search within the spending categories drop-down
See which transactions are impacted before applying a rule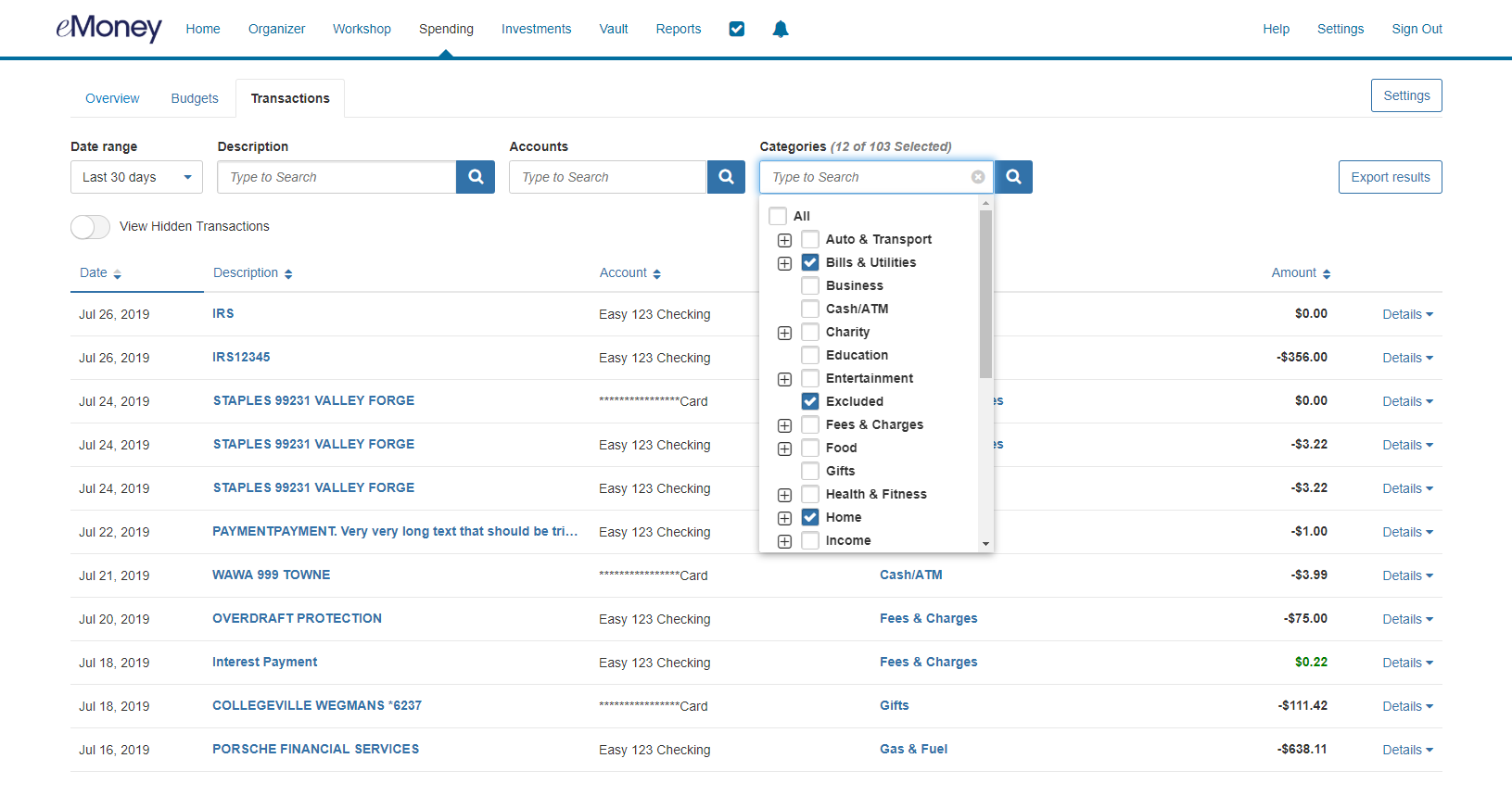 Managing transactions on a mobile device will also be streamlined. The Transactions area is being optimized for mobile – eliminating the need for scrolling or pinching screens when trying to take actions such as setting rules or categories.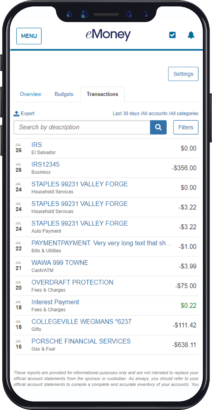 With these enhancements, end-clients will have more detailed views of their transactions.
Stay tuned for more information about further enhancements to the Client Portal that are coming soon.
*Feature is currently under development and final interface is subject to change.