Helping people talk about money.
It sounds like a simple mission. But with seventy thousand financial professionals on the eMoney platform, it's no small task.
To provide valuable guidance, our Client Support team needs to have a real understanding of what you need to help your clients realize their goals.
And they're up to the challenge. But don't just take our word for it!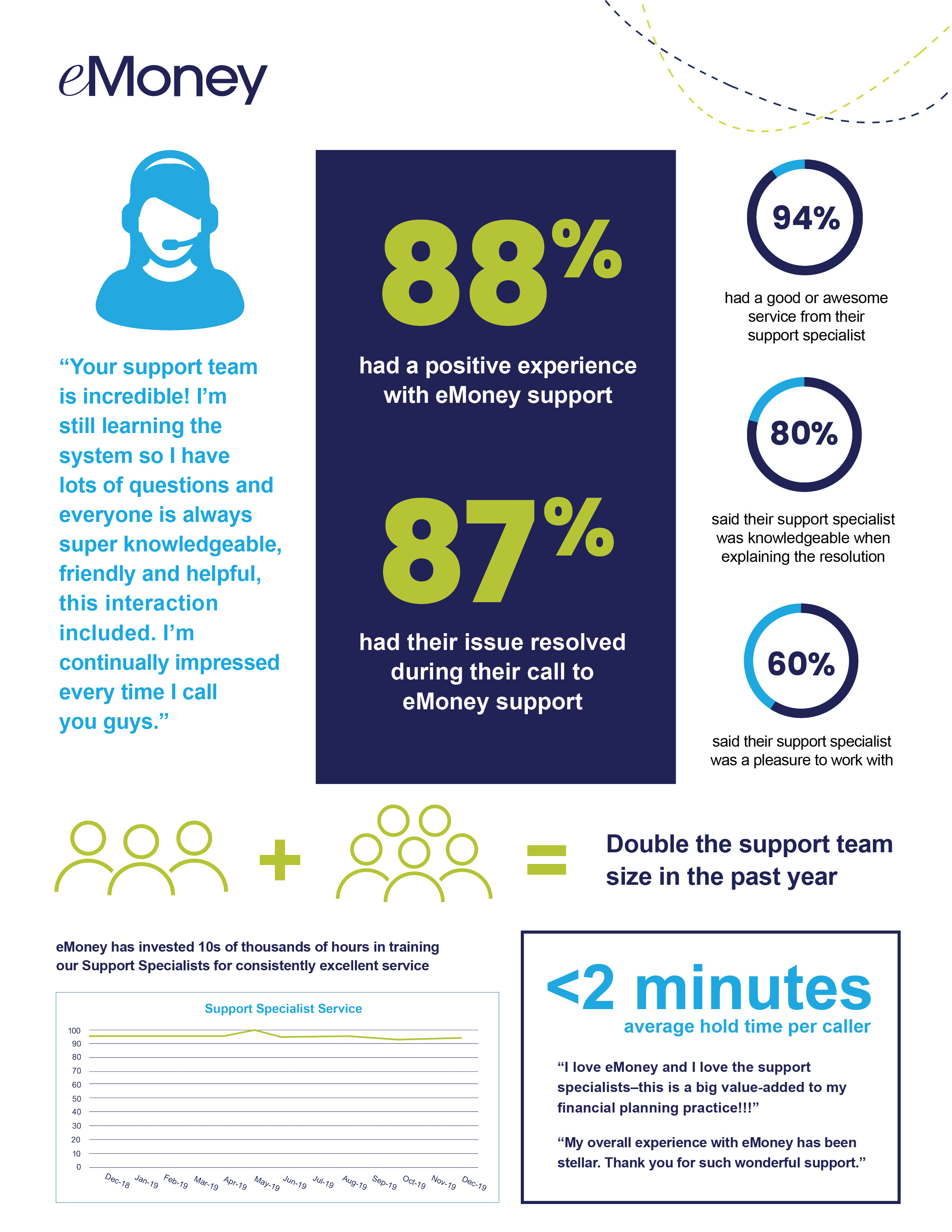 We've invested tens of thousands of hours of training for our Client Support team, and nearly doubled the size of the group in 2019 alone.
So whether you're…
A beginner just getting started, working through our Success Coaching program and weekly training webinars
An expert user, working with one of our many CFP® representatives, regarding a complex advanced planning scenario
Or someone in between, looking for help taking your competency with eMoney to the next level…
Call us at 888-362-8482, chat, or email us, and an experienced eMoney Support Representative will be there to help you every step of the way. And check out our most commonly asked questions to our Client Support team here.
A strong and experienced support team to guide you through your eMoney journey is just another way we're powering your success.