eMoney offers a risk tolerance questionnaire that determines a recommended model portfolio for a client based on how they answer the series of questions. Results can range from an asset preservation to aggressive growth strategy.
It's important to note that eMoney does not map the risk tolerance questionnaire to custom portfolios. We'll only recommend the default model portfolios available under Investment Assumptions > Model Portfolios.
You can access the risk tolerance questionnaire in a few places:
If you're meeting with your client and filling out the questionnaire together, you can access it on your advisor site:

Facts > Basic Facts > Asset Allocation
Facts > Advanced Facts > Investments > Asset Allocation
Your client will answer questions in the Risk Tolerance tab and then see results in the Recommended Allocation tab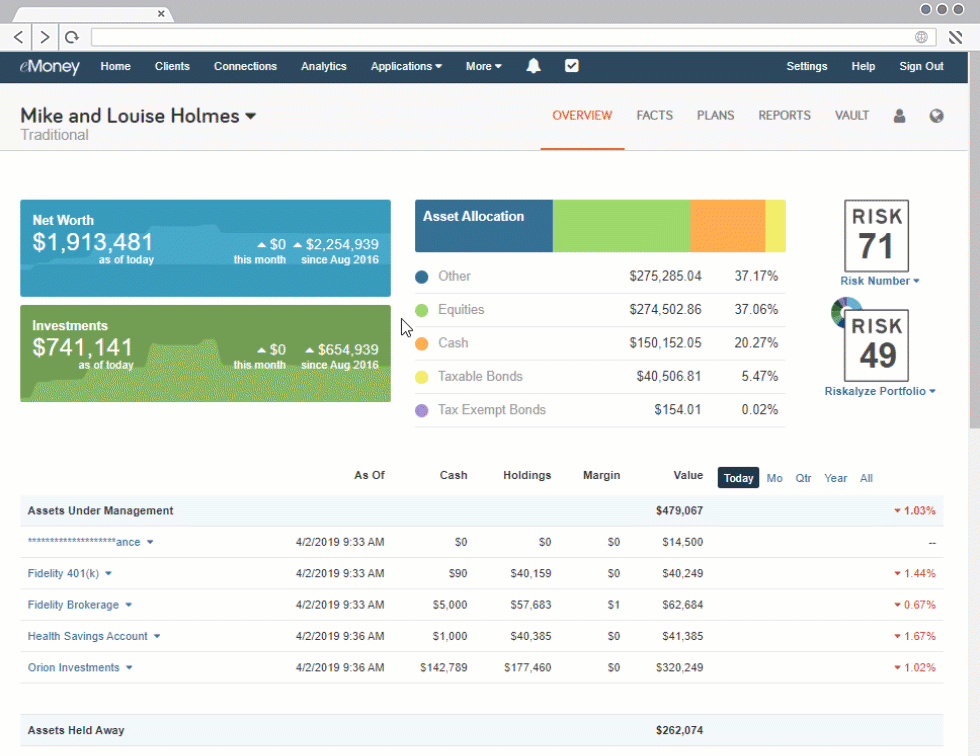 If the client is completing the questionnaire on their own, they can access it on their client site:

Organizer > Risk Tolerance
As the advisor, you will still view results through the Facts section of your advisor site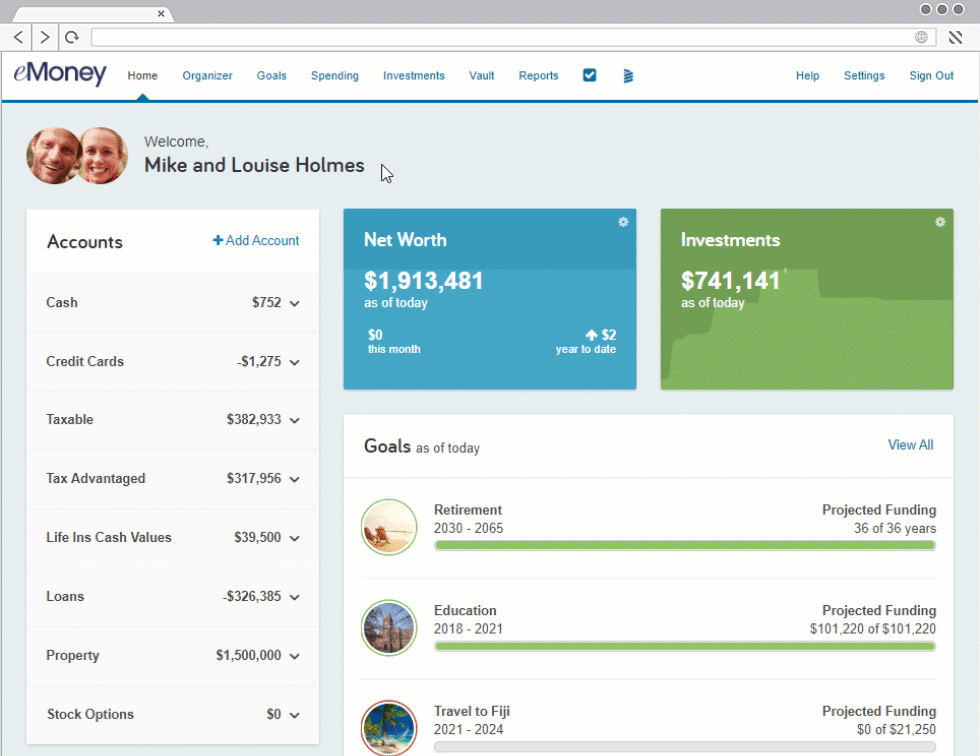 Now you can apply the recommended portfolio to your client's investments. Navigate to Investments in your client's Facts. Select an investment and scroll to adjust the pre- and post- retire gross growth rates. From the drop-down menu, choose the Recommended Portfolio option.
Looking for more training? Check out our interactive user guides, webinars, and more in the Help section of your advisor site.