This month we're releasing a wide range of updates to our Advisor Analytics platform, including a new chart, multiple enhancements to our Liabilities charts, and a new field in our Client Export template.
New Chart: Clients By State
The new Clients by State chart makes it easier than ever to break out your clients into targeted groups based on their states of residence.
The chart allows you to quickly identify clients affected by new laws in their states of residence or, in the event of an emergency, to offer a helping hand to all your clients in the impacted area.
Ready to get started?
To enable the chart, open Analytics on your navigation bar and click Add Charts, then scroll down and click +Add on the Clients By State chart.
Now that Clients by State has been added to your Analytics Dashboard, you can hover your mouse over individual states to preview the number of clients by state.
You can open the full chart to apply filters, or click a specific state for more detail on the clients' ages, salaries, net worth and more.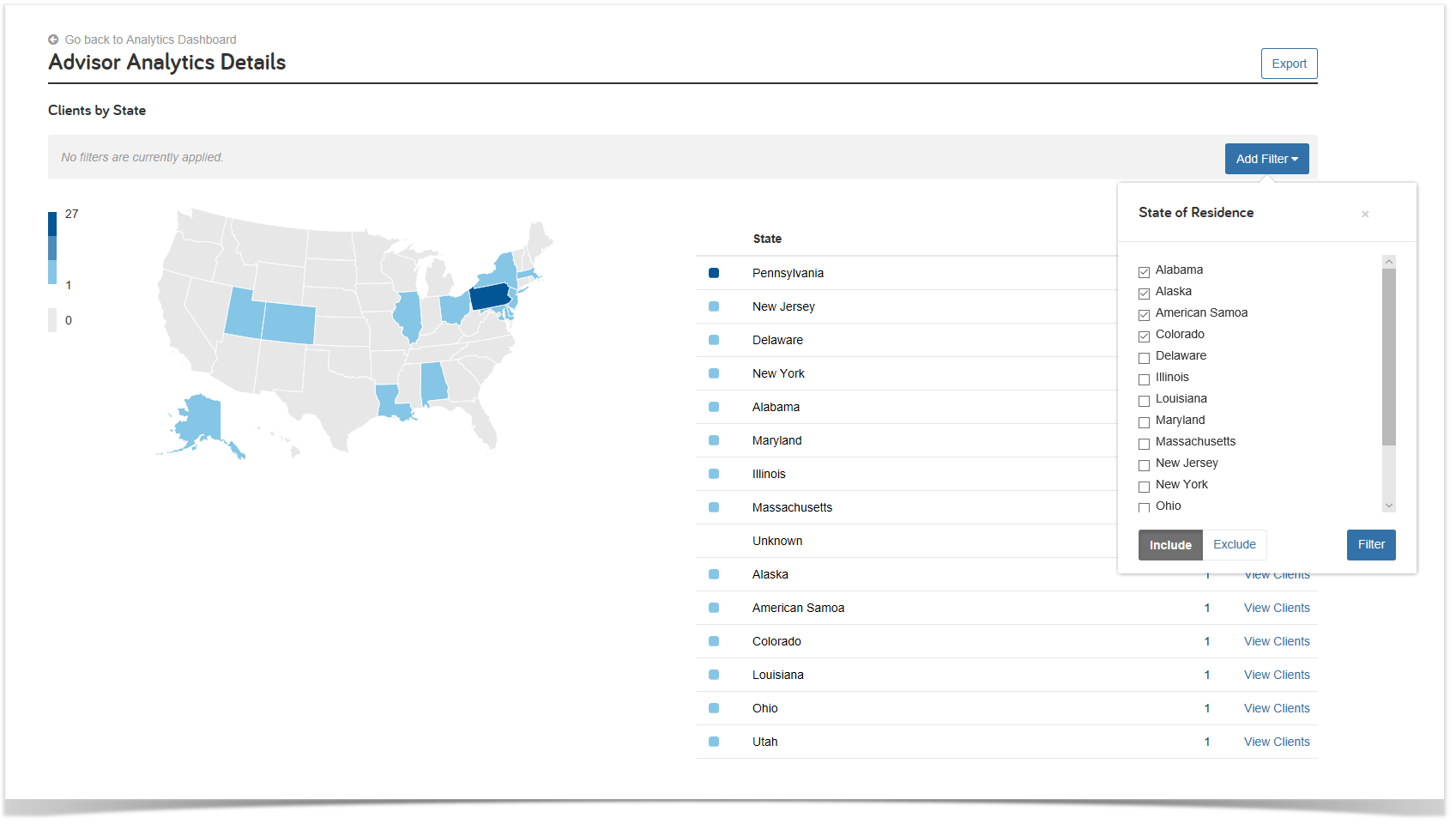 Coinciding with this release, the Advisor Opportunity Report discontinuation continues this month with the Client Demographics and Clients by State reports each reaching end of life today.
Chart Enhancements: Liabilities
Based on your feedback, we've added additional data for Total Salary, Client/Spouse Age, Interest Rate, and Loan Type to our liabilities related charts. These data provide more meaning while increasing the usefulness of these charts.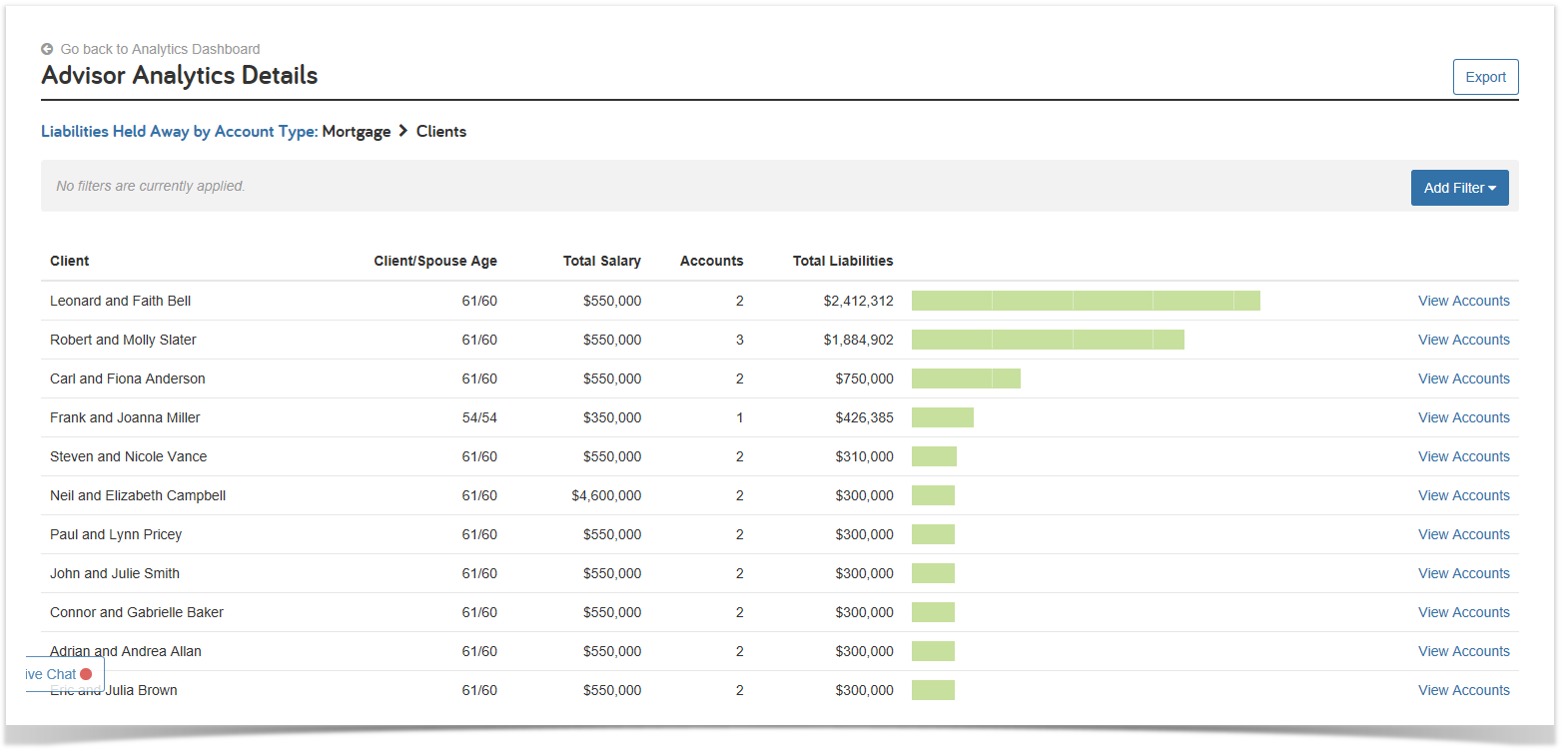 Impacted charts include:
Liabilities Held Away by Account Type
Liabilities Held Away by Institution
Liabilities Under Management by Account Type
Liabilities Under Management by Institution
Liability Status
Coinciding with this release we'll be discontinuing the Excess Credit Card Debt advisor opportunity report on May 7.
Export Template Update
Finally, we've updated our Clients Export Template at your request to include the City field—adding additional detail and a new way to parse your client data.
---
Questions? Give us a call at 888-362-8482 or send us an email.