Now you have even more ways to filter your client data to find the exact client information you need.
This month, we've added three new filters to your Advisor Analytics platform, so you can parse your client data by their state of residence, client, and spouse salaries.
New Filters Include:
State of Residence
With this filter, you can quickly organize your client list via a pick-list for their state of residence. Then, identify which clients may be impacted by changes to state laws, or boost your client engagement efforts by sending topical information based on their geographic area.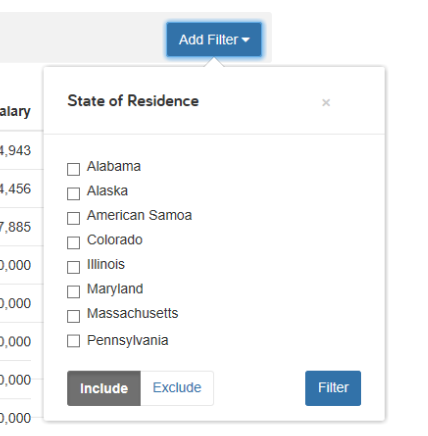 Client Salary and/or Spouse Salary
The new Client Salary and Spouse Salary filters allow you to quickly sort your clients with salaries by setting a greater than or equal to baseline. Then you can use this information to determine whether each individual is properly insured or to initiate conversations about retirement plan contributions or one of the many other planning scenarios that require individual income information.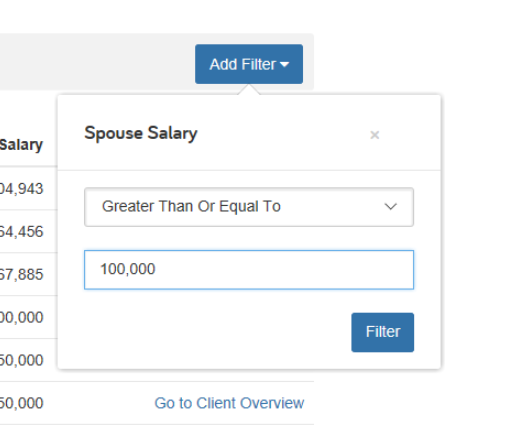 Note: To start using these filters today, go to Analytics, then open the Add Filter drop-down menu.
We've also updated the Top Clients by Net Worth and Top Clients by Salary charts to include separate columns for Client's Salary and Spouse's Salary and added an Age column to the Net Worth chart.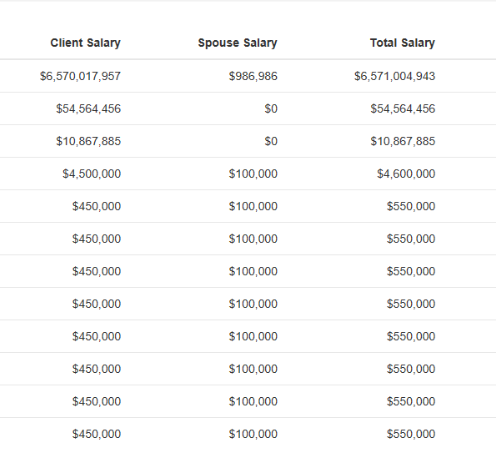 With the addition of these new columns, the corresponding data points have been added to the Analytics Client Export Template.
Lastly, the Client Demographics Advisor Opportunity Report – Net Worth will be discontinued on February 5.