The latest Advisor Branded Marketing campaign is designed to highlight how you're uniquely positioned to understand and serve the needs of women investors.
With Advisor Branded Marketing – a complete marketing toolkit that arms you with all the resources you need to attract, convert, and retain clients – you'll have access to a new marketing campaign content every month. Learn more about Advisor Branded Marketing.
What's New in February
Your latest video, Protecting Those You Love the Most, opens the conversation about potential strategies a trusted advisor can employ should the unfortunate occur.
While the first new article, Financial Advisors – We're Just Like You, helps to build rapport with your clients by showing them how your life experience and financial journey relates to their personal story.
The second article, In Transition – Coping with Big Life Changes, is designed to show how when they're dealing with some of life's most jarring changes a little expertise goes a long way to easing their family through the transition.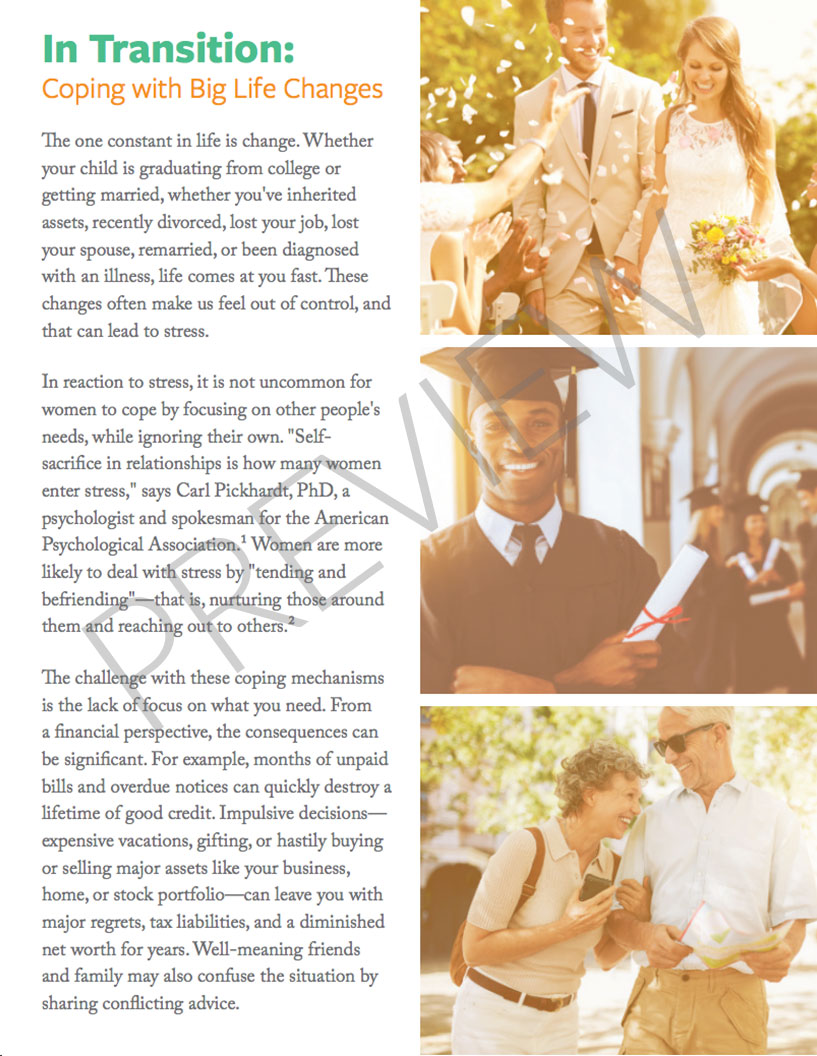 Current subscribers can access the new content for the Women and Wealth  campaign on February 26 under Advisor Branded Marketing – Featured Content.
---
Not an ABM Subscriber? Demo Advisor Branded Marketing today.