Coming soon, we're standardizing the definition of investments across the Advisor and Client Portals to create a consistent eMoney experience.
This update will further help you provide insight into your clients' accounts and enable them to easily monitor all of their investments (both in- and out-of-estate) and accounts.
The new definition of investments that will be applied across both sites includes the following account types:
Taxable
Qualified Retirement
Roth IRA
HSA
529
Annuities
Deferred Compensation
Cash (New to Client Portal Investments Tile) 
Stock Options 

(New to Client Portal Investments Tile) 

Life Insurance Cash Values (New to Client Portal Investments Tile) 
These changes will be most visible on the advisor's Client Overview and Client Portal Home and Investments pages.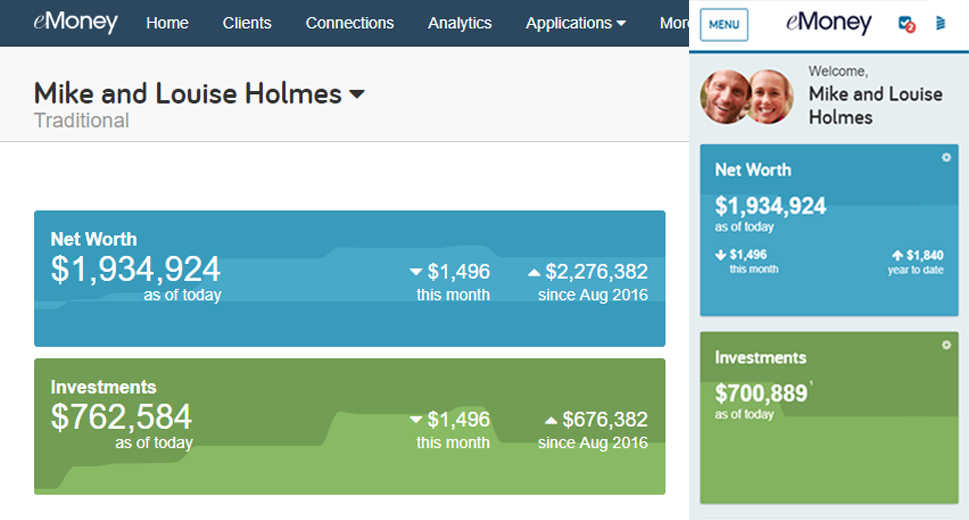 It's also important to be aware of how this change may impact your advisor site Investments tile's change "this month".

Once we start capturing more accounts under our new definition of investments you may see a larger than usual change in this number. In addition, this update will enhance the Accounts section of the Client Portal Homepage by adding the Taxable and Tax-Advantaged account types.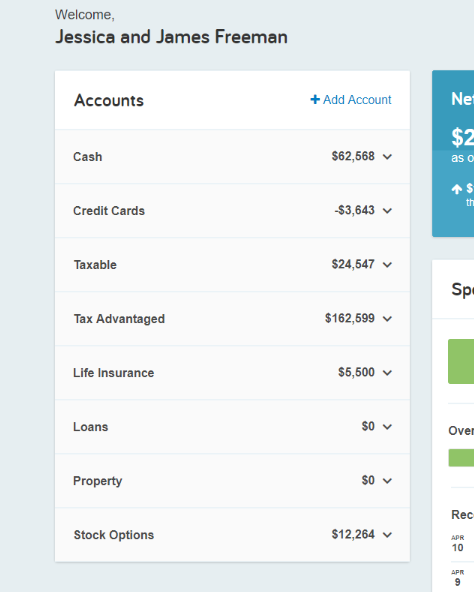 Here is a sample client email, you can share with your clients describing the updates to the investments pages of the Client Portal.
---
Questions? Give us a call at 888-362-8482 or send us an email.