The latest addition to Office Analytics, integration reporting, makes it easy for managers to see which integrations their teams use.
The Top Integrations by Advisors chart shows the top five integration by advisor usage.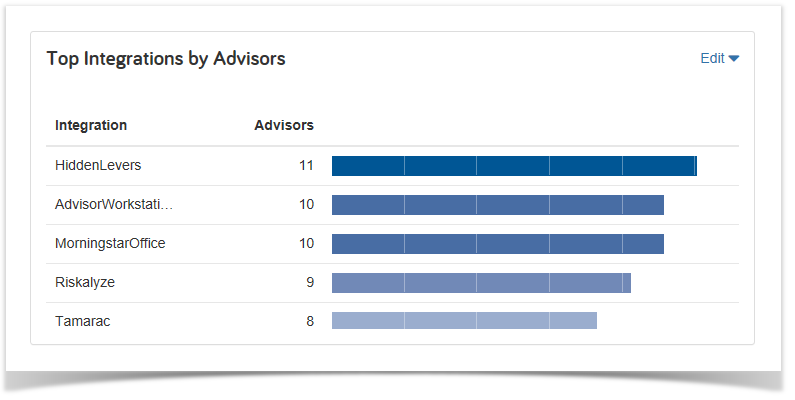 Clicking into the chart opens the expanded view where all active integrations are listed with the ability to View Advisors currently using the integration or View Integration to launch the integration directly from your analytics dashboard.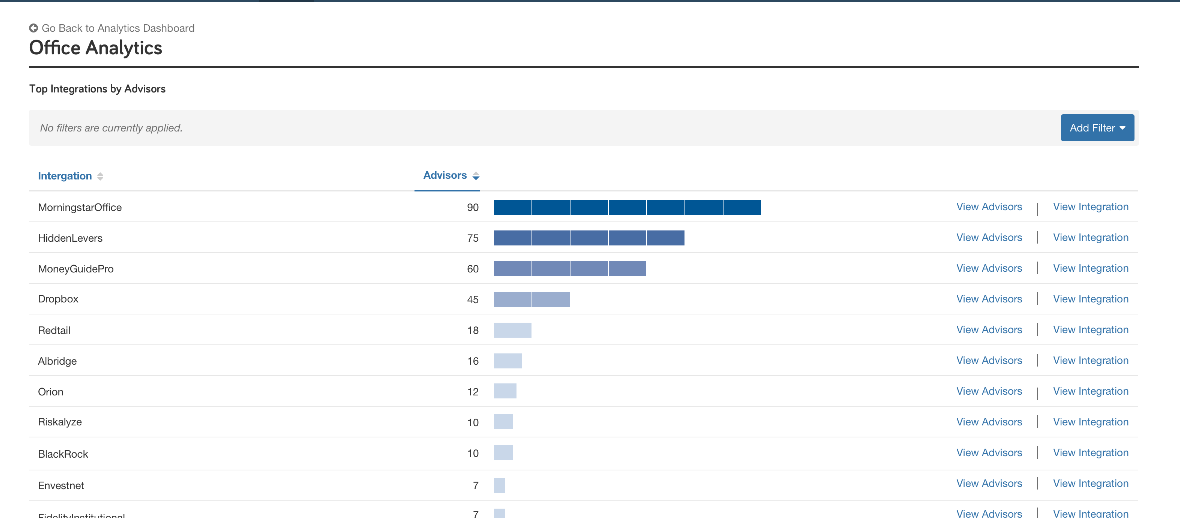 In addition to the new Top Integrations by Advisor chart, we've added a new Integration Name filter that allows managers to find the integration they're searching for and the number of advisors who use a particular integration. And updated our export templates to include integrations.
Questions about this chart? Give us a call at 888-362-8482 or send us an email.