We are redesigning the Goals Page on the Client Site to provide a more personalized and streamlined experience for your clients.
This enhancement will enable your clients to view all their goals details simply and efficiently on a single page. It will also provide consistency between the financial plan visuals and charts that they are already accustomed to seeing throughout other areas of your financial planning experience.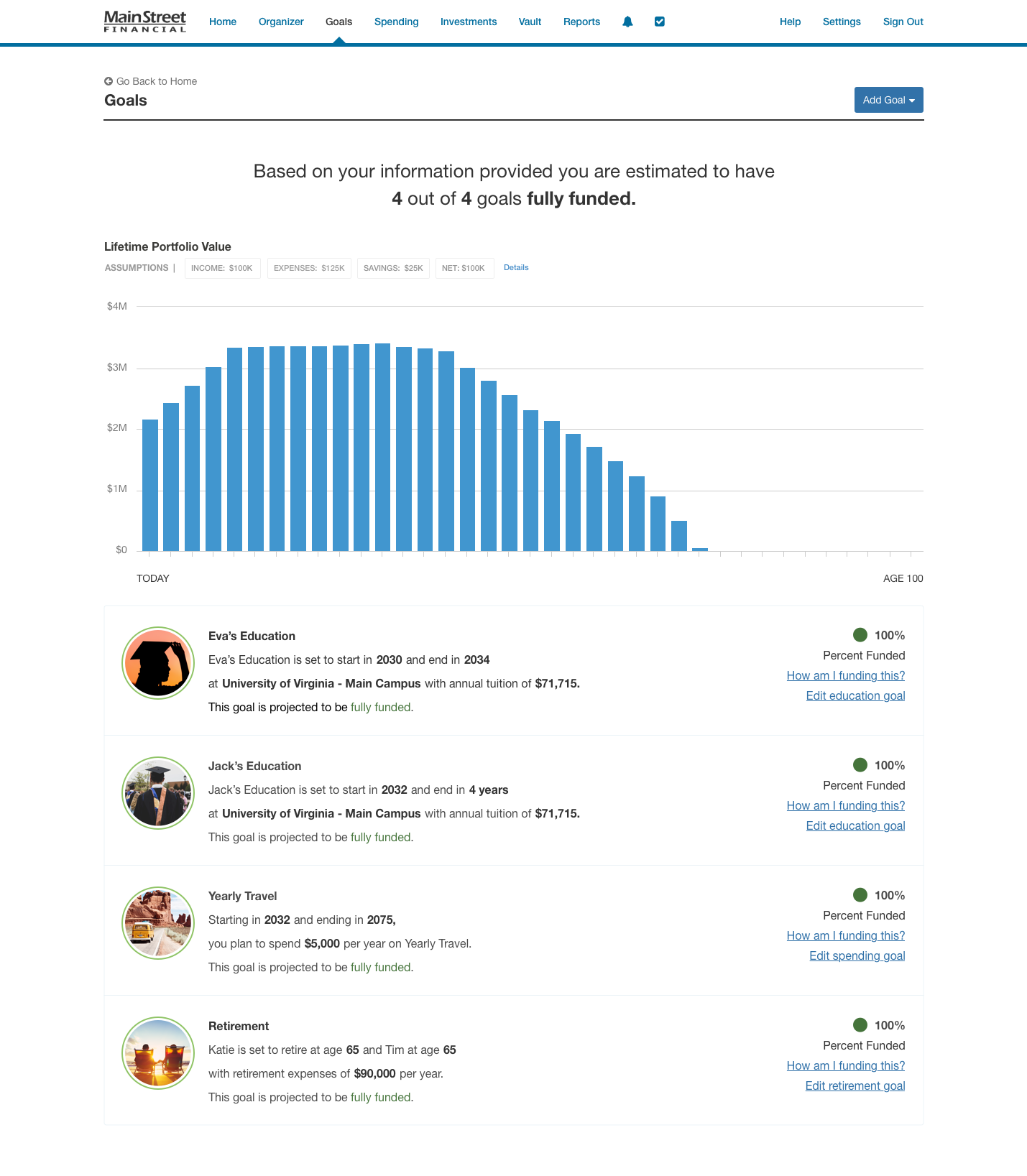 Share this upcoming enhancement with your clients to open a conversation around their goals.