Last year, we refreshed the Client Website to connect clients' financial decisions with the people and things that matter most to them. Why? Because we know that clients who are more connected to their financial goals are more likely to actively engage with their finances and their advisor.
This August, we're building upon that experience so that advisors can empower their clients to take a more hands-on approach in the goal planning process.
---
Watch our pre-release webinar here or keep reading below for more details on what's coming to the Client Site this summer.
---
What's Changing on the Homepage…
The Client Experience is being enhanced to deliver a modern and streamlined homepage that places real-time account, budget, and goal tracking information front and center on the dashboard, so clients can easily see the information they need most upon logging into the Client Portal.
Please note that a few Client Site features will also be removed or relocated:
In an effort to streamline the user experience and provide users with the dynamic content they need for tracking their budget and financial goals, the Tour Guide Video, Mobile Set-up Tile, and Awards Manager are being removed and the Alerts bar will be changed to a "bell" icon.
Check out a sneak peek of the redesigned Client Site Homepage below.
---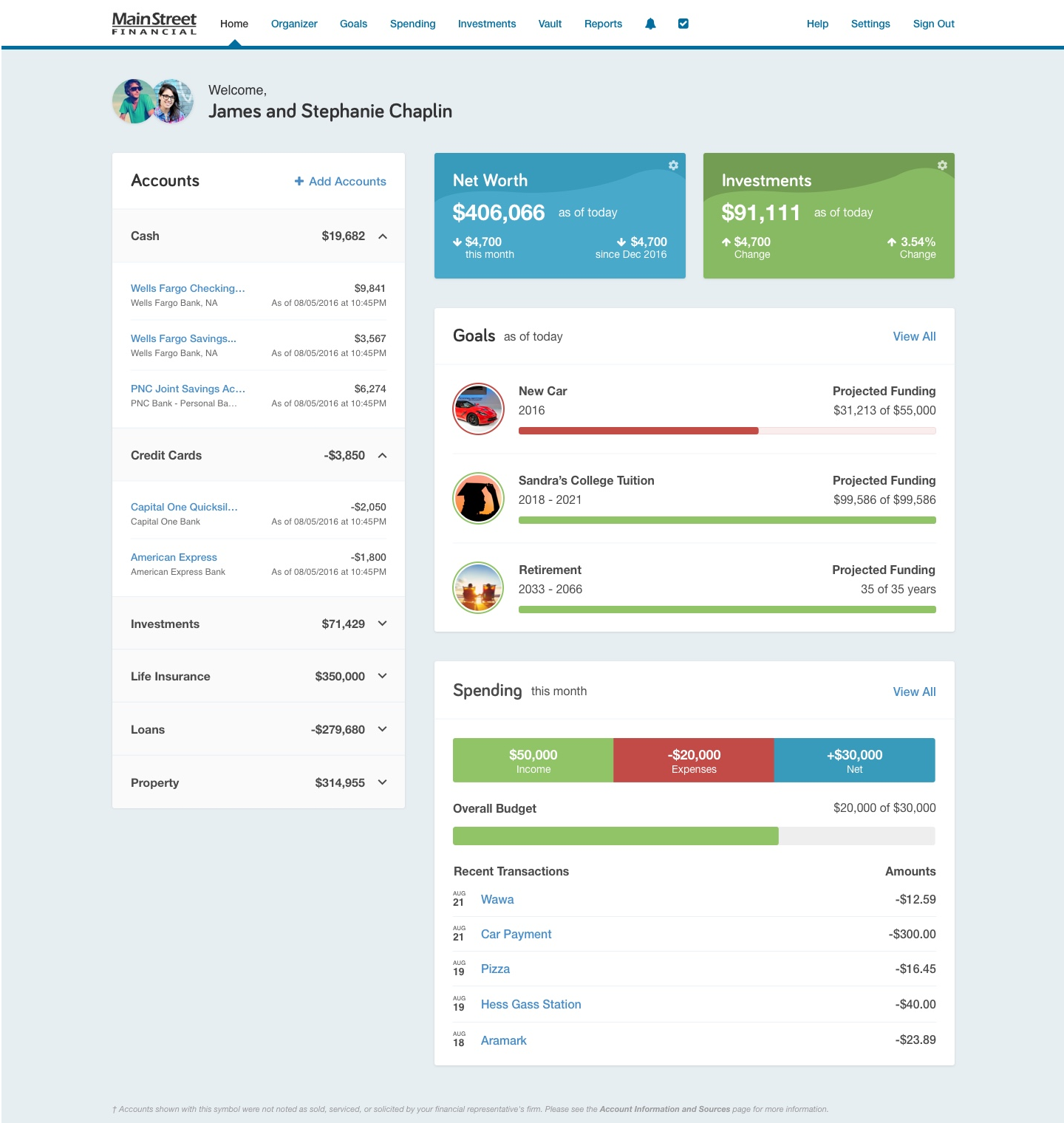 What's Coming to the Goals Tab…
Staying the course has never been easier. Advisors will have the option to replace the Workshop tab with a new Goals tab, enabling your clients to take a more active role in achieving their financial objectives, with tools to analyze and track progress towards their financial goals.
Our new, more robust, and interactive Goals tab will allow clients to:
Easily add and personalize goals
Earmark accounts to fund their goals
Track progress towards funding goals
Visualize how their goals impact their holistic financial outlook
View the details of each goal including insights into projected cost and funding as well as suggested actions to improve results
The new Goals tab gives you the tools you need to cultivate a collaborative goal planning process with deeper insight into your client's financial objectives.