Now you can quickly demonstrate the relationship between inflation increases and annuity income by modeling cost-of-living-adjustment (COLA) riders for immediate annuities in eMoney.
Here's how it works
When you add an immediate annuity, you'll have a new option, Indexed At, that allows you to tie the annuity to your inflation settings, no growth, or set a custom rate.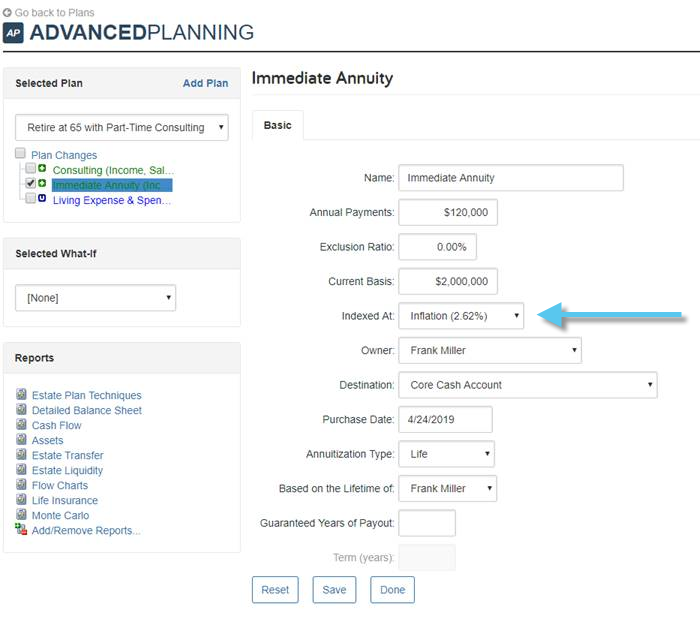 This means that the income derived from the annuity will grow over time to simulate the increasing cost of living applied in your simulation model.
In addition, the new Indexed At setting for immediate annuities is visible on the Fact Details, Fact Summary, and Plan Changes Reports.
---
Questions? Give us a call at 888-362-8482 or send us an email.