The latest enhancements to Advisor Branded Marketing make it even easier to stay in touch with clients and to create even more targeted and relevant communications from within your marketing platform.
---
The first enhancement adds the Newsletter content type to your Content Library.
With nine monthly, bi-monthly, and quarterly newsletters targeting specific audiences like retirees, benefit plan participants, business owners, women, tax clients, and many more, you can engage clients on the topics that matter most to them.
Available Newsletter Types
Monthly
Benefit Plan Trends – Inform individuals about critical issues affecting group life/health, disability, dental, retirement plans, and more.
Bi-monthly
21st Century Retirement – Presents topical, informative articles on a wide range of retirement planning issues.
Financial Business Edge– Business owners and executives receive the latest information on business and financial trends.
Financial Insider Online – Share the latest economic and investment topics with prospective and current clients.
Financial Planning Strategies – Provide insights into personal finance, estate planning, college funding, insurance topics, and more.
Quarterly
Taxolutions – Individuals and business clients can stay up to date with tax planning.
Ideas for Living Well – Clients aged 50 and older can prepare for retirement by reading the latest on personal finance, estate planning, and long-term care.
Prosperity – Women can stay on top of financial and family issues specific to them.
NextGen Investing – Revealing commentary and investment-related news for young and upcoming investors.
---
The next release adds the ability to personalize your communications by creating custom emails within your Advisor Branded Marketing platform. You can even add custom header images to your emails.
Creating a Custom Email 
To create a custom email, simply go to Emails within Advisor Branded Marketing and select Create Email.
This will open the Email Editor, where you can create your personalized subject line, upload custom email headers.
Once your content is finalized, simply click Save Draft or Send.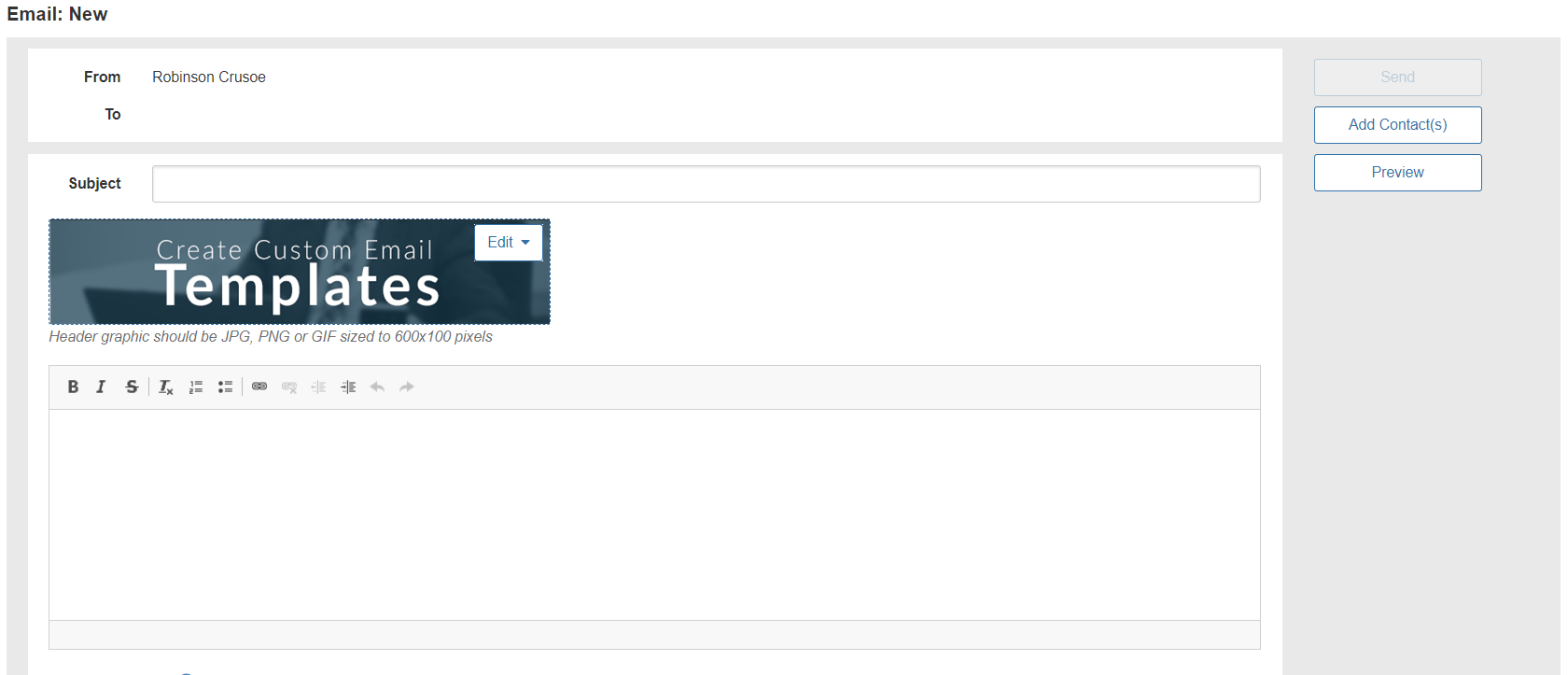 Coming Soon
That's not all! Soon, we'll add even more new features, including the ability to create your own custom email templates, add attachments, and include images from a built-in library to help bring your emails to life.
---
Not an ABM Subscriber? Demo Advisor Branded Marketing today.