We're implementing one of the most requested Vault features—the ability to customize the default Vault folders for clients.
This update removes the need for users to individually customize the Vault as new clients are entered into eMoney. You can now create a default set of folders and subfolders that automatically populate in the Vault for all your new clients.
Here's how it works
Click More on your navigation bar and select Advisor Vault.

Then click on the Global Settings.

Note: You will not be able to delete any folders set at a firm level. Folders with a lock icon cannot be deleted.
From here, you can view the default folder structure and add new folders. When you click, New Folder you'll choose the name and indicate where to add the folder.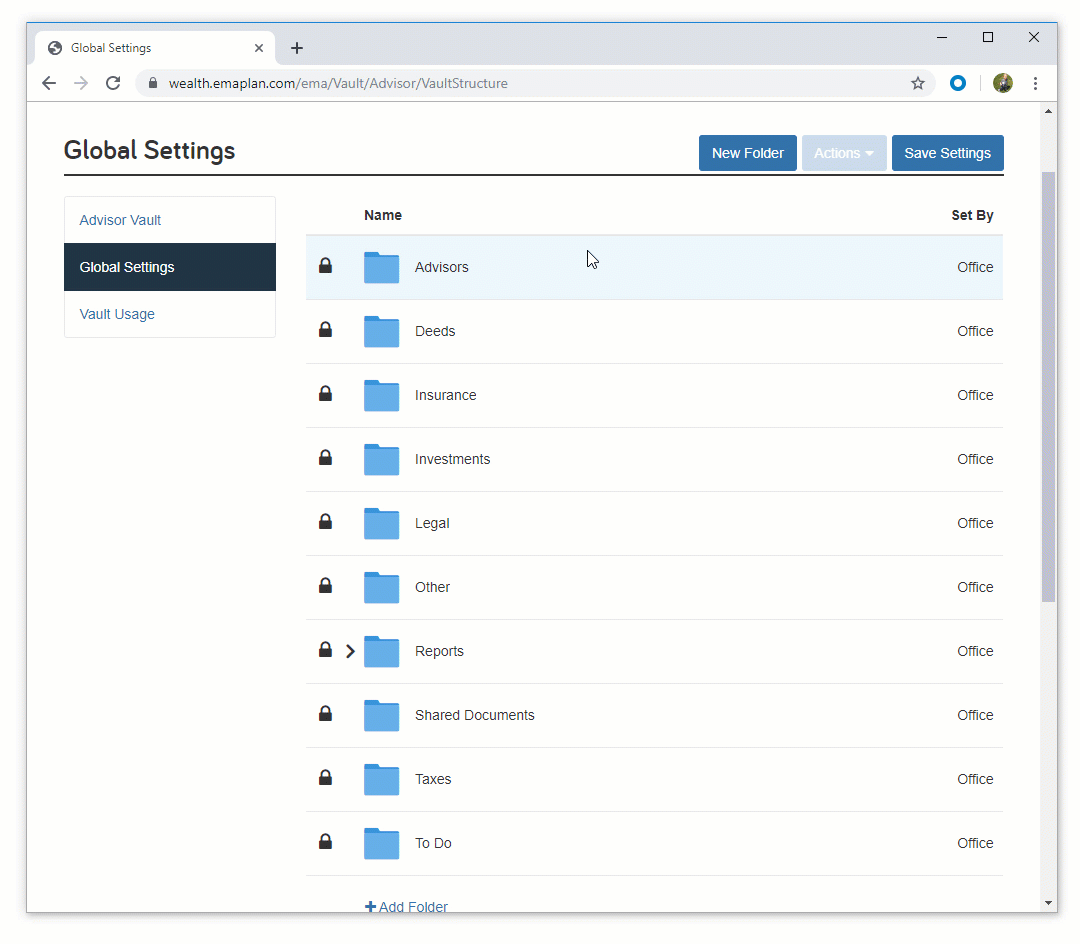 After you've created your ideal folder settings, click Save Settings. All the updates will be made to the existing default folder structure and simultaneously, the new folder structure will be propagated to all clients.
In addition to these updates, we've also merged the Vault Usage page into Advisor Vault to provide a more intuitive user experience and a one-stop solution for Vault settings and data.
Questions? Call us at 888-362-8482, chat, or send us an email.