With the latest Decision Center enhancement, you can define which time frame is used in the Cash Flow Overview chart: pre-retirement years only, retirement years only, or all years.
By adjusting the chart across any time horizon, you can interactively demonstrate to clients the relationship between their income sources, expenses, and various types of savings on a year-by-year basis for time frames that make sense for your clients.. This new capability can help you deepen conversations with clients at any stage of the wealth cycle and demonstrate in real-time how their pre-retirement decisions impact their financial futures.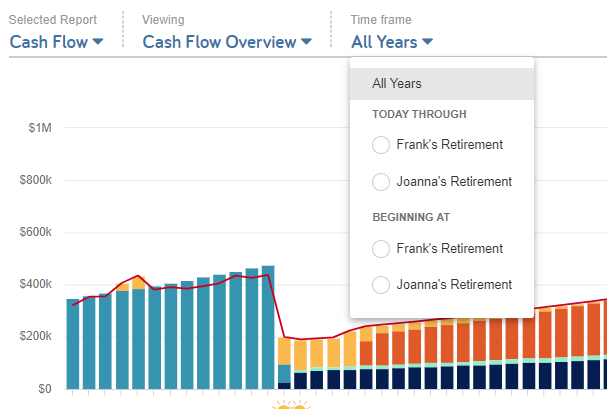 The cash flow overview table includes key year indicators that provide additional context for each icon by providing the client/co-client name, event, and year.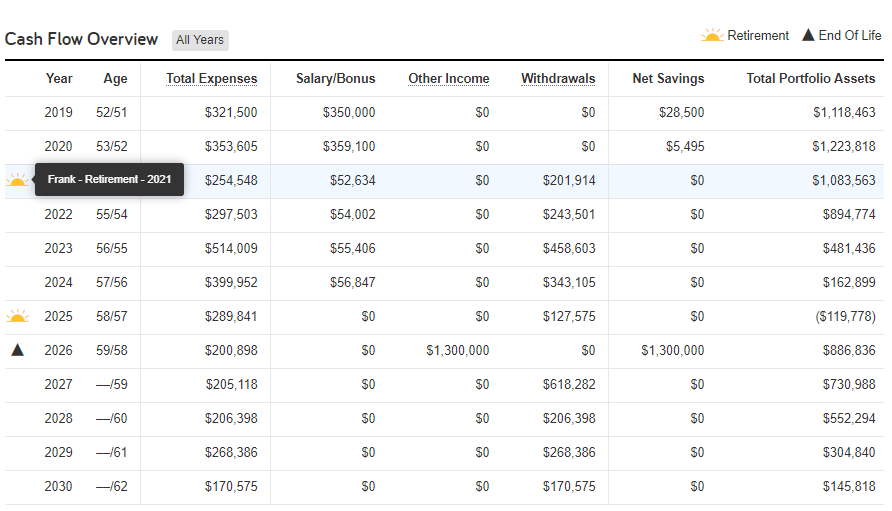 Stay tuned for additional enhancements coming to the Decision Center in the coming months.