This month, we're making two updates to the Decision Center. While these updates have minimal visual impact, they are significant investments that create a foundation for future enhancements. These include:
The first is an update to report naming and style changes
And the second focused on rebuilding the architecture on which the Decision Center runs
Report Naming and Style Changes
We've renamed a couple of reports to align naming conventions across the platform.
The "Lifetime Cash Flow" is now "Lifetime Portfolio Value"
And the "Stress Test" is now "Monte Carlo"
We've also applied some minor style updates to the look and feel of the Decision Center.
Note: These changes do not impact the Decision Center workflow or functionality.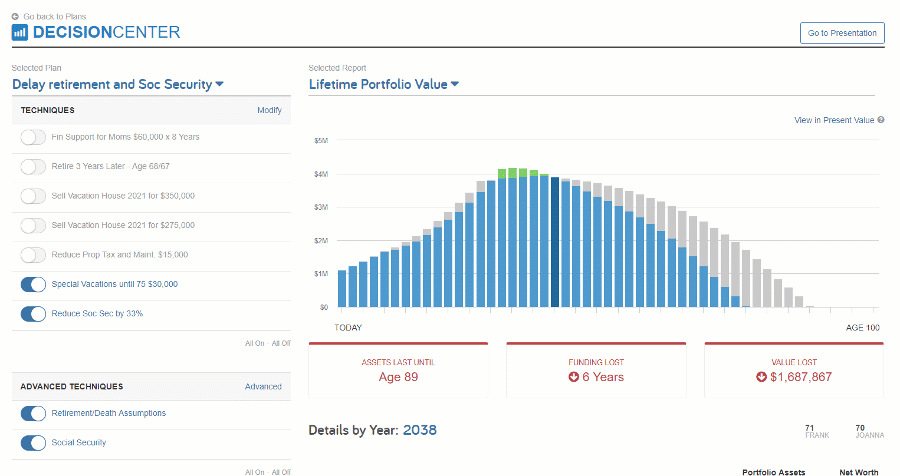 Architecture Update
While these changes won't be immediately visible to you or your clients, we've modernized the technologies that make up the Decision Center to lay the groundwork for future enhancements in 2019 and beyond.