New Licensed Users List
Released January 28, 2021
We've replaced Users with a new Licensed Users list that adds new functionality and has been designed to improve performance while supporting all the legacy functionality you know and love. The first thing you might notice is that we've surfaced the Search By criteria to simplify improve visibility and simplify the user experience.
The user list has been streamlined—making it easier to identify the users you're searching for and User Info, Contact Info, and Entitlement details have been relocated to an expandable drop-down modal. Included in this enhancement is a new copy link that allows you to easily copy the user ID to your clipboard.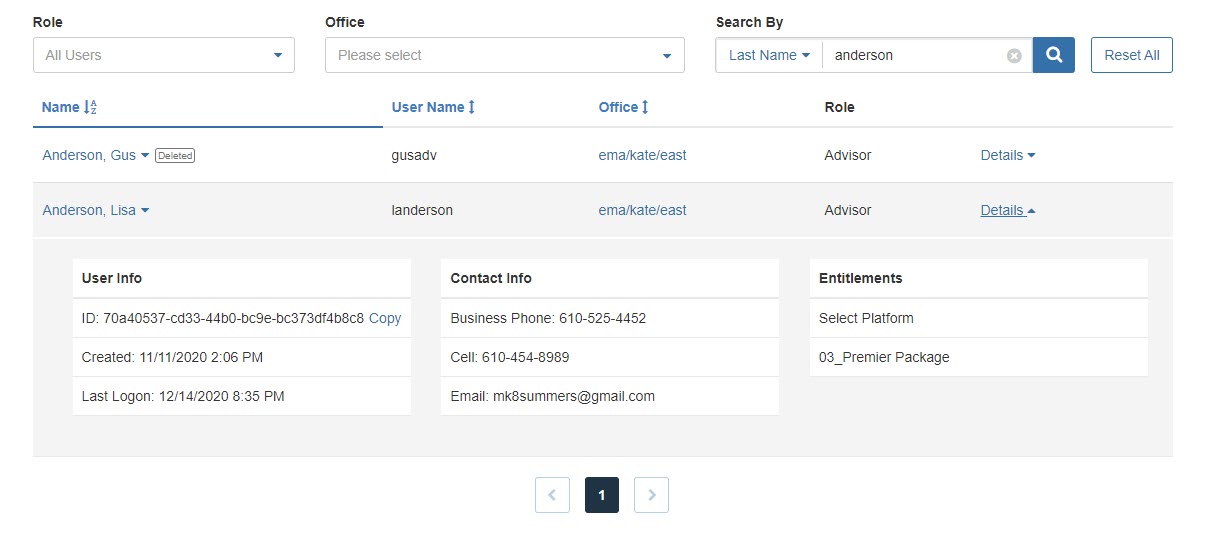 In addition, deleted, suspended, and expired users are now identified by badges directly on the Licensed User list. This removed the need to select a specific filter to search for these users.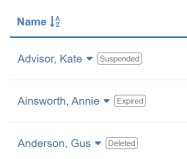 User Setting – Permissions
User Permissions like the ability to override market indices or growth rates have been relocated from the Basic tab to a new Permissions page access through Edit User link.