Our latest enhancements to Foundational Planning help you deliver more plans to more clients, more efficiently.
New Plan Summary Page
With our new Plan Summary page, we've made it easier than ever to show your clients their likelihoods of achieving their goals. The page streamlines your planning process by providing an interactive snapshot of a client's current situation vs. proposed plan.
We've evolved the Planning page from this: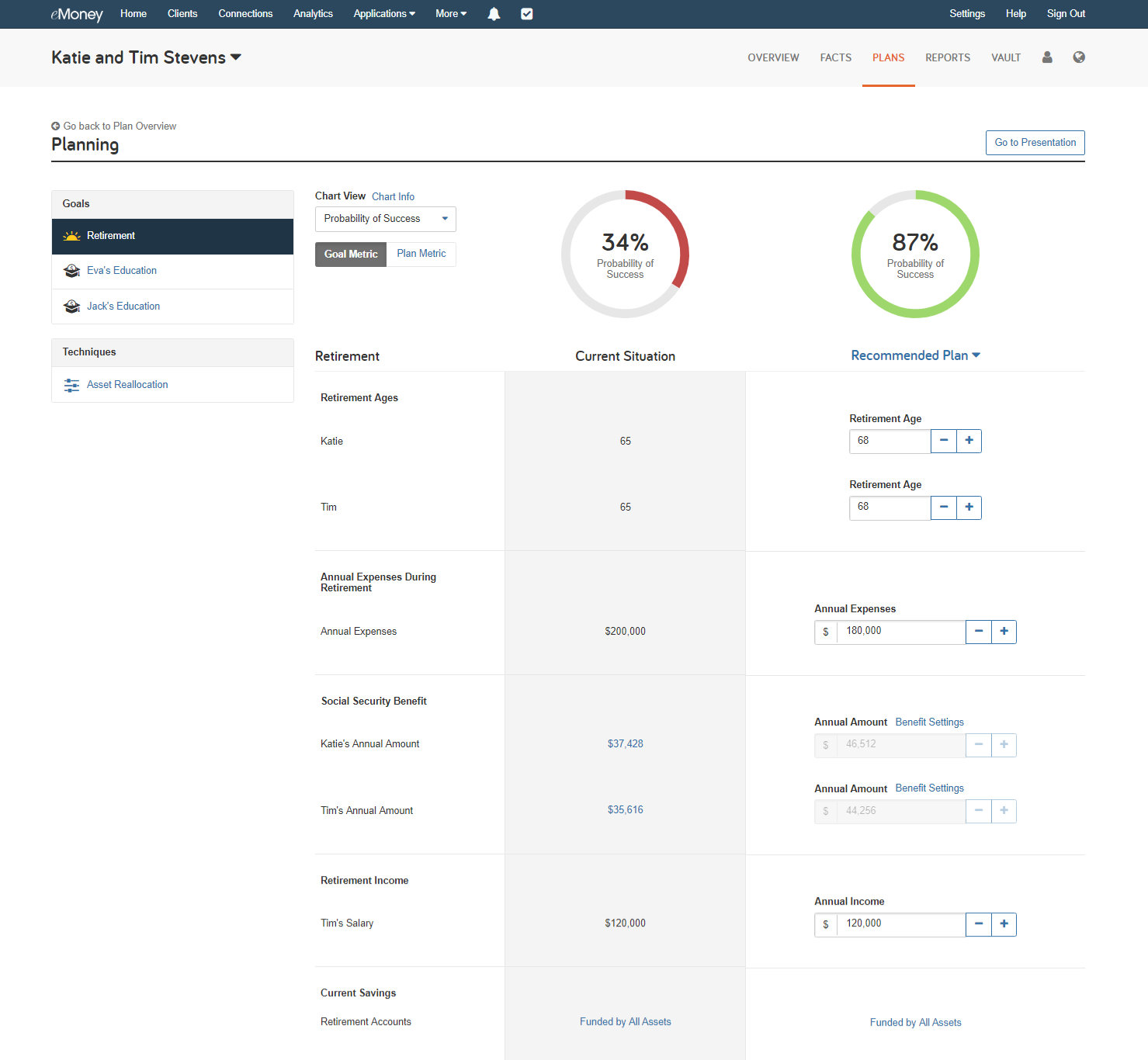 to this….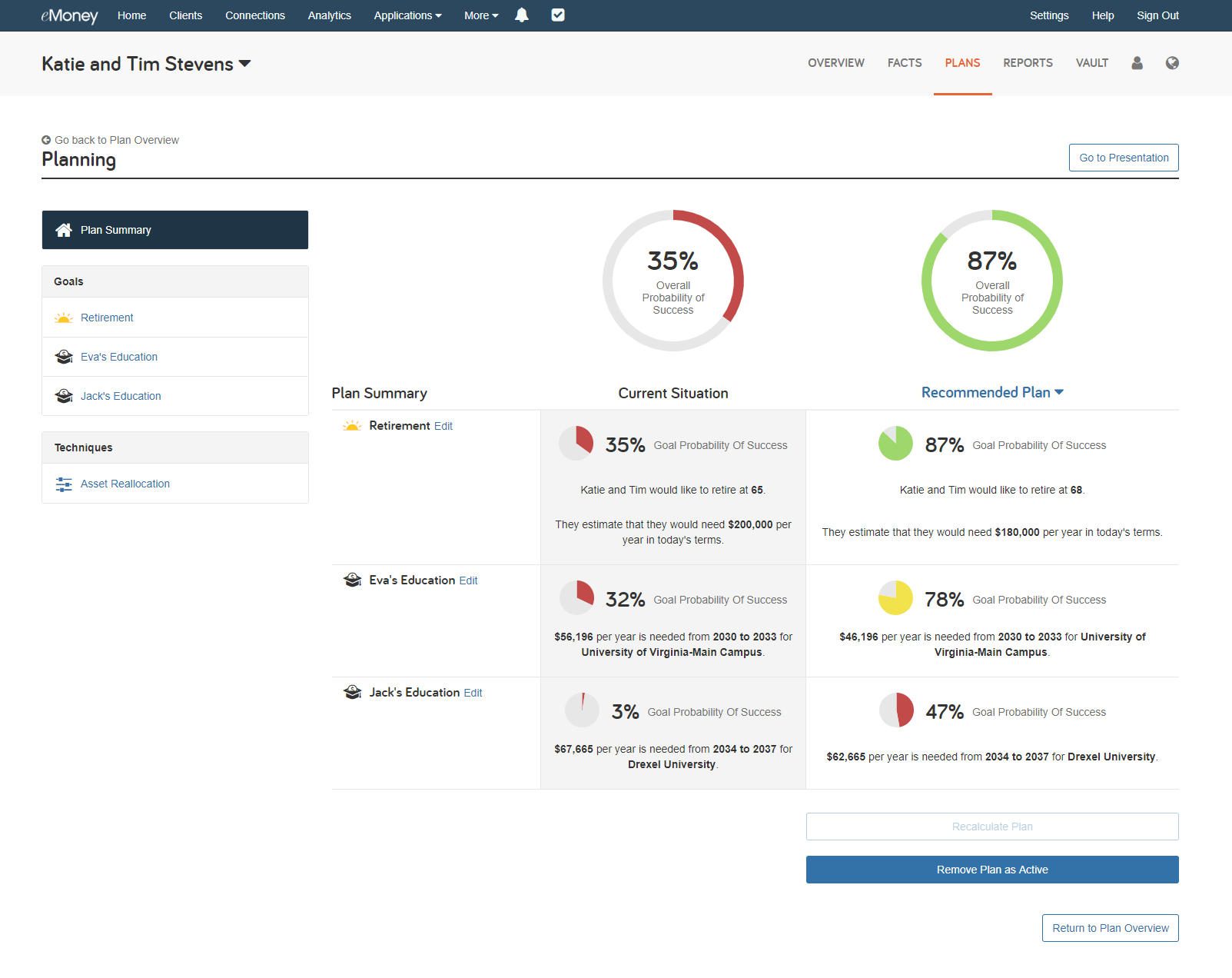 The Plan Summary page is designed to improve your client experience and deepen engagement through interactive collaboration. It promotes meaningful client conversations that are aligned with their life and wealth goals through easy-to-create, easy-to-understand plans.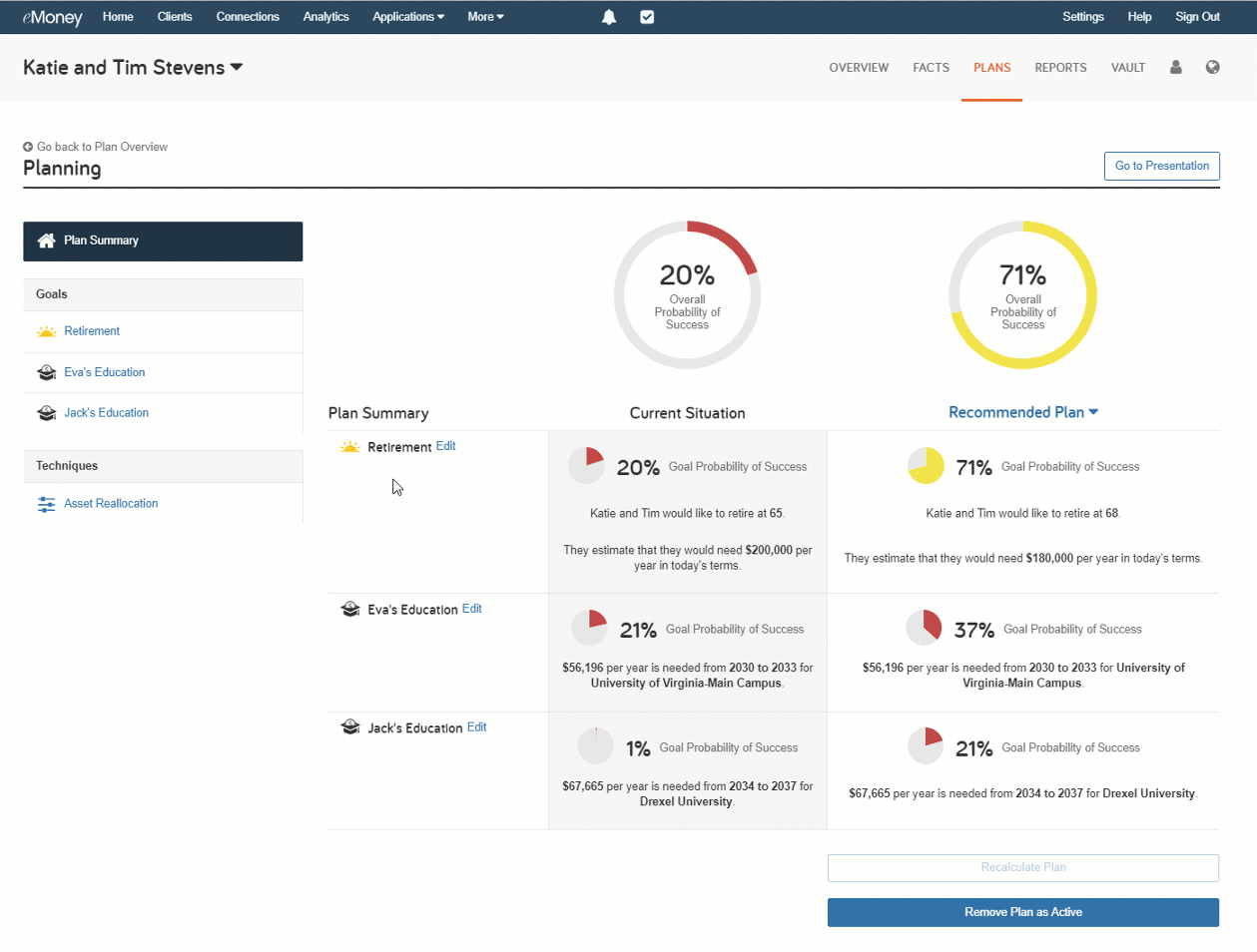 Probability of Success Calculation Change for Retirement Goal
Based on your feedback, we enhanced the probability of success calculation for the Retirement Goal to more closely align with the Overall Plan probability of success calculation.
Both the Retirement Goal and Overall Plan probability of success metrics are now calculated based on Total Portfolio Assets (TPA). To demonstrate any changes in the client's individual goal vs. overall plan score results, the Overall Plan will also reflect a Leave to Heirs value.
This enhancement provides a more intuitive, consistent experience for you and your clients as the conversation evolves from a retirement goal to overall plan results.
Questions? Give us a call at 888-362-8482 or send us an email.