We're providing greater visibility into Contributions and Savings Flows within your clients' financial plans by adding Contributions to your Income & Savings reports within Fact Summary, Fact Details, and all planning tool presentation templates (for example, Decision Center).
This enhancement is based on your feedback. It builds on the work completed last year that allowed that allowed you to create contributions for more account types instead of transfer flows. This enhancement makes it easier to report on all amounts a client is saving, not just the transfer flows.
See below for screenshots of the new Reports with the updates highlighted:
In your Fact Summary – Income and Savings report, Savings and Contributions are now included as an additional table.
And we've done the same in your Fact Details – Income & Savings report.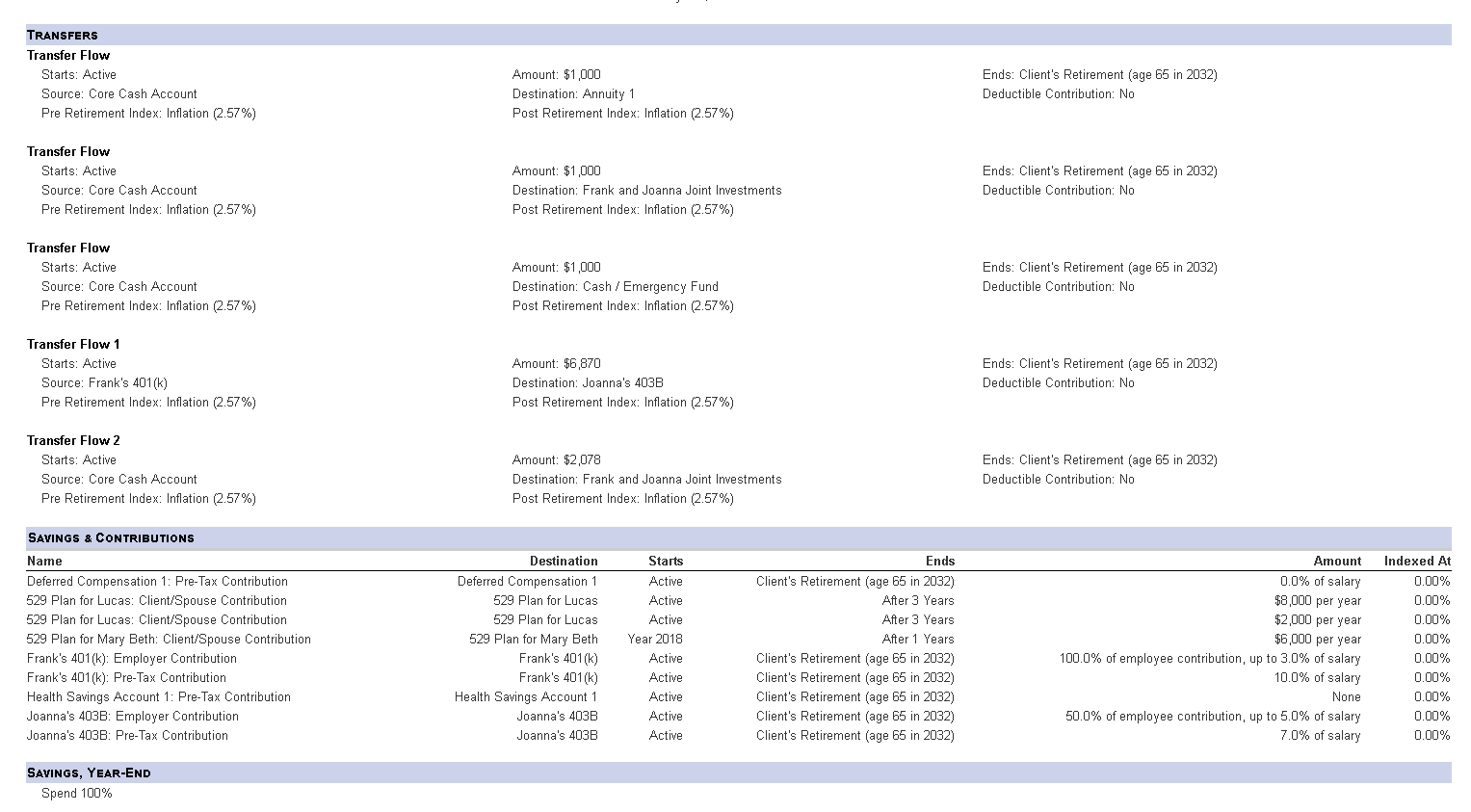 Lastly, the Income and Savings report found in Decision Center, Goal Planner, and the Basic Fact Finder will contain a single table that combines all Contributions and Transfer Flows.

Log in and check out the updated Reports today!