Advisors who integrate with Fidelity WealthscapeSM can now offer their traditional clients access to Client Portal Brokerage Alerts. In an effort to create a more uniform and integrated experience for an advisor's entire client base, Traditional clients can now access the same Brokerage Alerts as those currently only available to AMP, or digital, clients.
What are Brokerage Alerts?
The Alert Management feature allows investors to view and manage alerts generated by functions such as Account Maintenance, Account Opening, Money Movement, and Transfer of Assets.
These alerts are created and maintained in the Wealthscape Investor platform. eMoney simply provides an access point for a client to view the alerts from within their Client Portal.
How do the Alerts work? 
The Brokerage Alerts are found in the same location as the existing alerts option for the client, which is within the bell icon on the Client Portal.
Clicking on the Brokerage Alerts option will launch the Fidelity Alert Management feature in eMoney, allowing the client to view, filter, and maintain their brokerage alerts.
Note: Alerts are not visible when the client is being impersonated.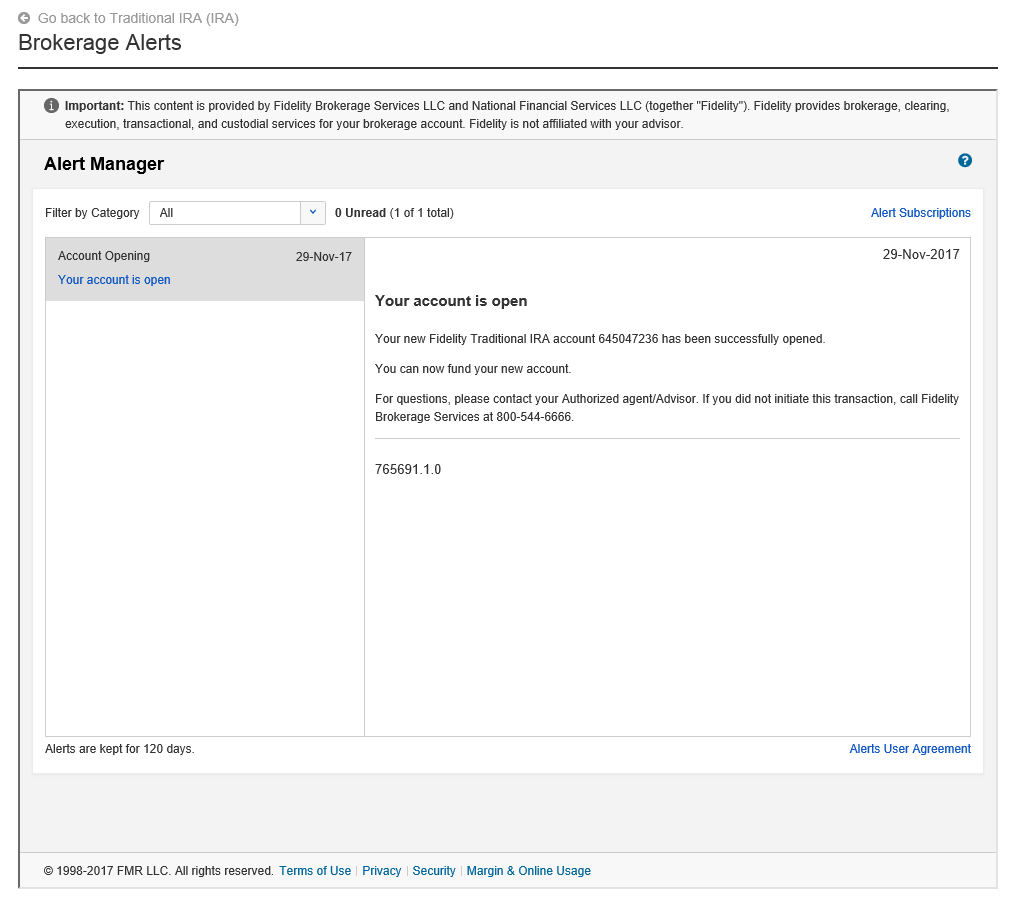 These are managed for linked Fidelity clients through the Manage Client Website feature in eMoney under Brokerage Settings.
---
 eDelivery Settings on the Client Portal – Coming Soon to IWS 
Soon, clients will have the option to update their eDelivery settings for their linked brokerage accounts from their Client Portal. Document delivery will be controlled under Settings – eDelivery.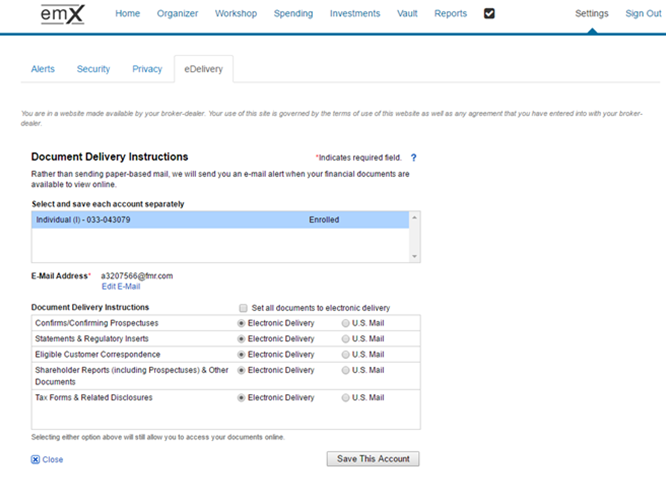 Note: This feature is currently available to NF clients.
---
Stay tuned for more updates on the Fidelity WealthscapeSM Integration!