The new Spending Goals Report makes it easier than ever to show your clients their likelihood to achieve their goals.
This report is now available as part of the Foundational Planning presentation template and includes the following sections for both Active and proposed plans:
Basic Goal Information
Probability of success for achieving a goal
Current funding for the goal
You can find this new report in the Foundational Planning presentation template by clicking "Go To Presentation".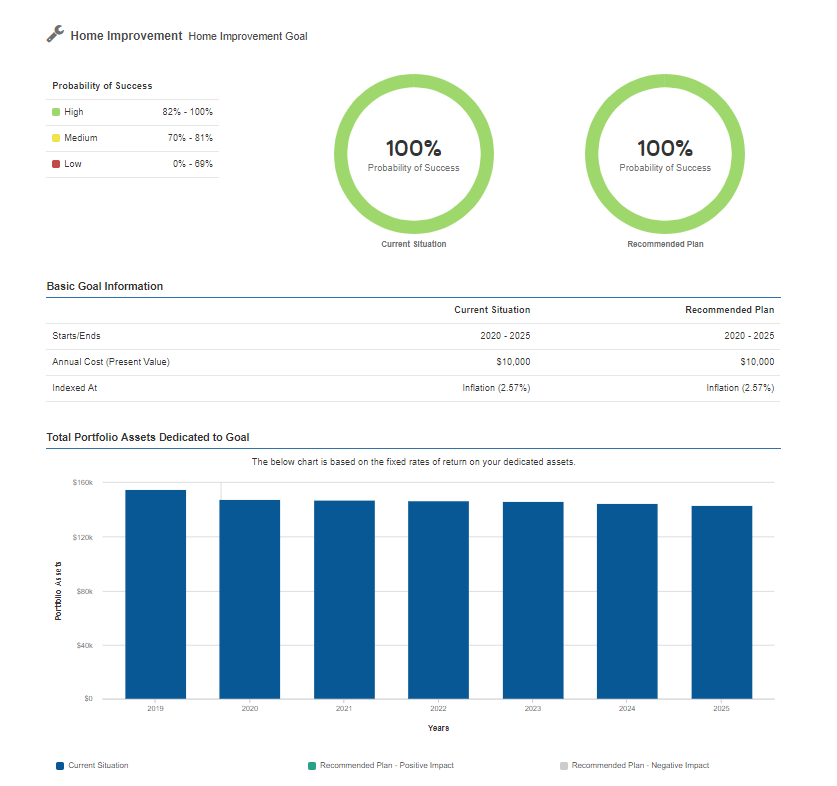 When there is no proposed plan the Spending Goals Report will act as a standalone report. However, when a proposed plan is active it will show a comparison.
---
Questions? Give us a call at 888-362-8482 or send us an email.