Your clients have a broad range of goals and planning needs. To help you better meet those needs and to attract a more diverse set of clients, we're excited to introduce Foundational Planning.
Deliver more plans for more clients, more efficiently.
That's the philosophy behind our brand new planning solution — Foundational Planning.
With our scalable planning offering, you now have the tools you need to serve a more diverse group of clients from a single solution.
---
Ready to learn more about Foundational Planning? Schedule a demo today.
---
Foundational Planning allows you to establish planning-led relationships with more clients.
It also helps you to:
Employ a more holistic approach to planning, and to focus on specific goals like education and retirement
Collaborate with your clients
Streamline data gathering with fewer inputs and a guided, step-by-step workflow
Introduce planning as a key part of your value proposition
Here's how it works.
Our step-by-step Foundational Planning workflow promotes meaningful end-client conversations that are aligned with their life and wealth goals.
It starts with modular planning topics and allows you to enhance existing plans as client needs evolve over time.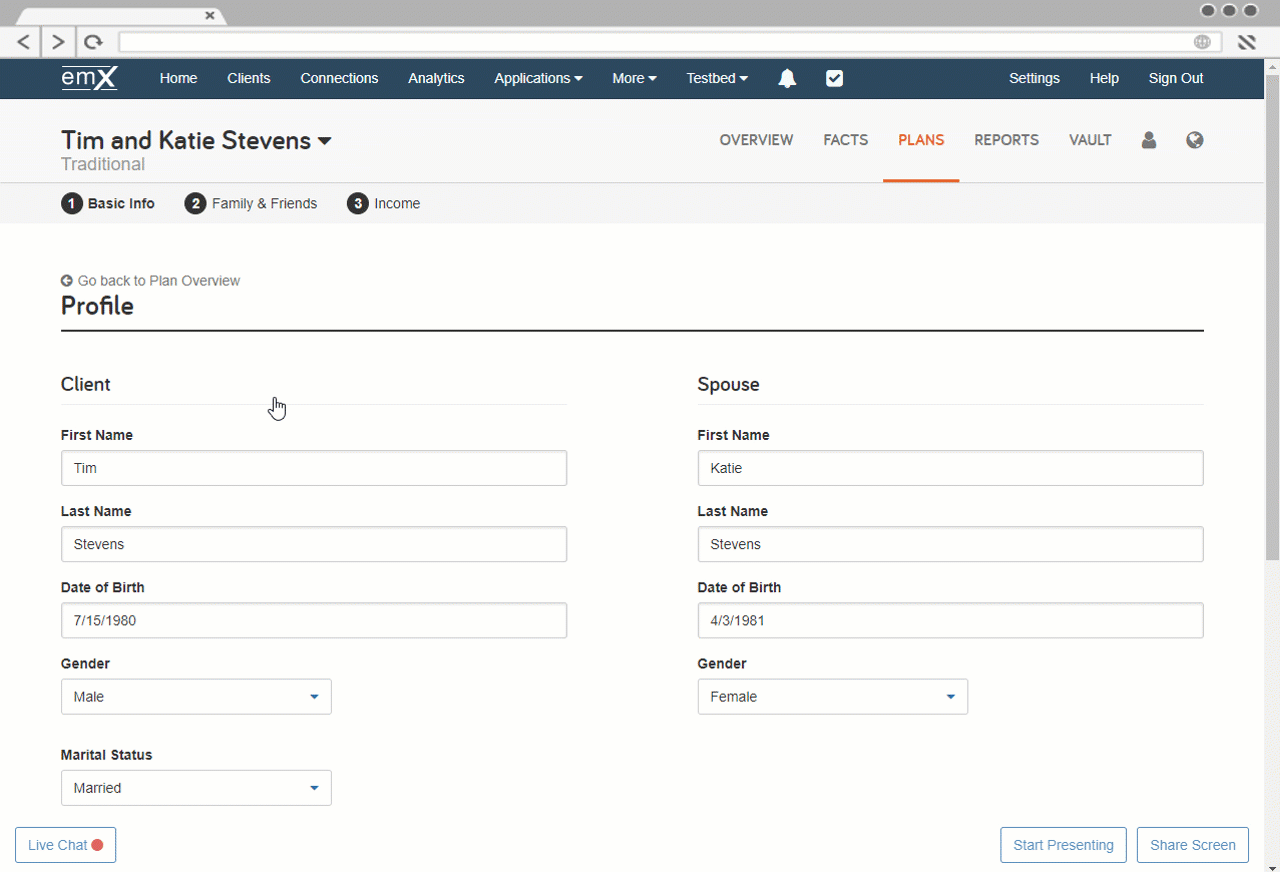 It provides interactive side-by-side scenario planning, including Monte Carlo-based results.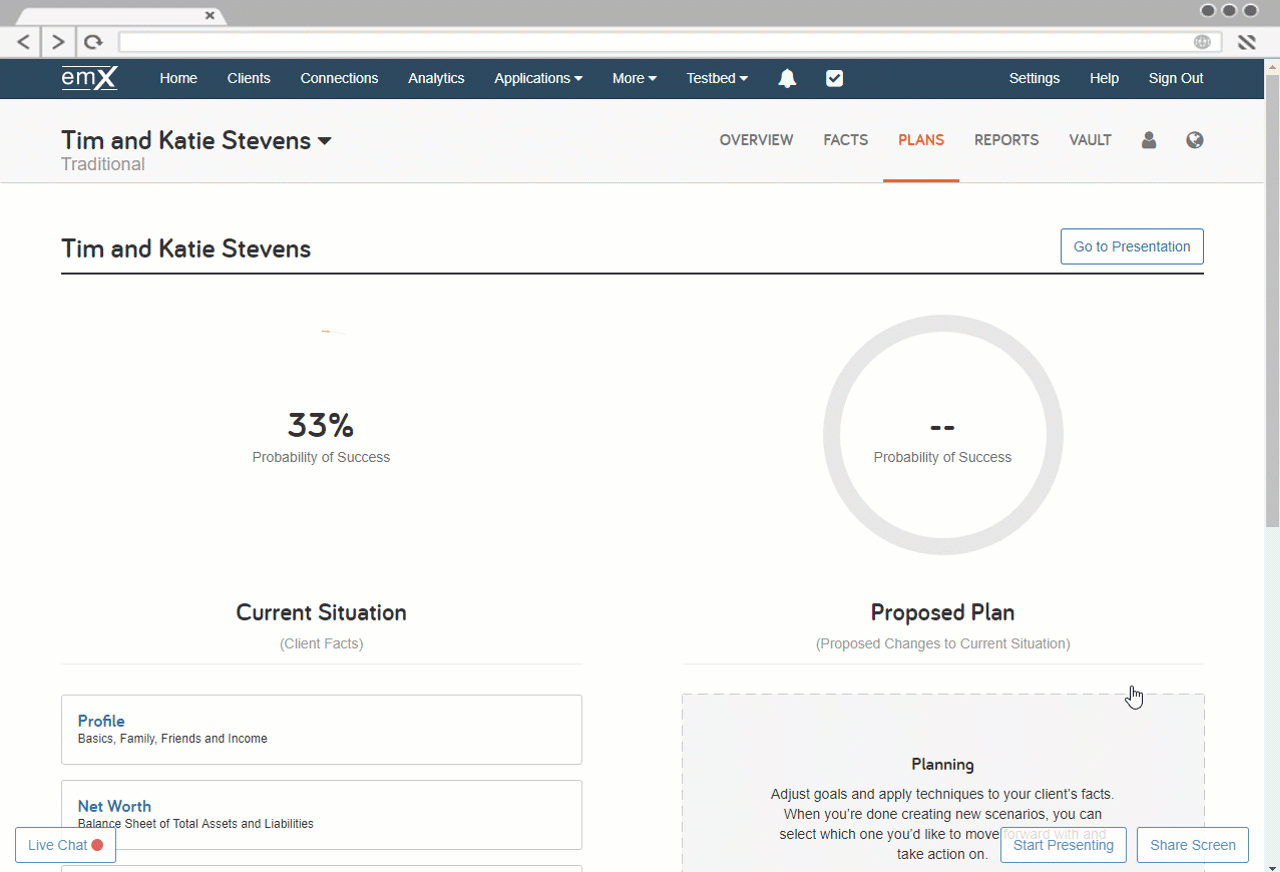 Foundational Planning focuses on retirement, education, and spending goals, which, when combined, create a holistic plan.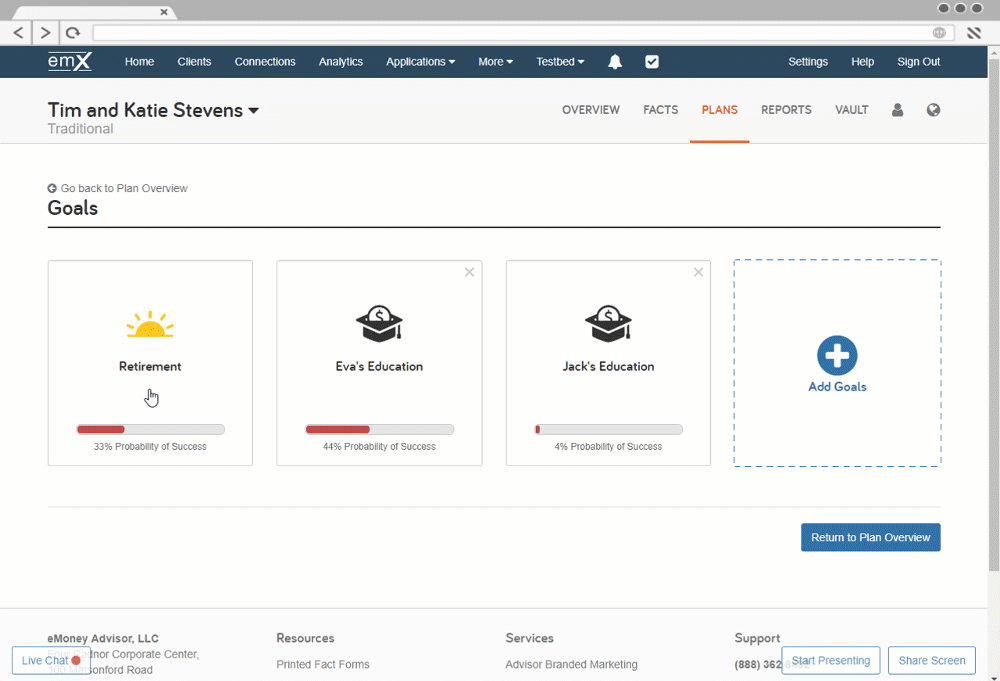 How will Foundational Planning enhance my client offering?
Simply put, with Foundational Planning you can produce more plans for more clients, more efficiently.
The modular workflow aligns your client conversations with their life and wealth goals. The interactive and visual experience encourages collaboration between you and the client, creating a highly engaging client experience. You can easily demonstrate how clients are tracking to their goals, examine the details and show them their probability of achieving their goals.
Streamline the Conversation




Improve the Client Experience




Create Financial Plans Quickly and Efficiently
When combined with our existing advanced planning capabilities, Foundational Planning enables you to scale planning across your practice through a single platform that serves a variety of planning needs.
How can I start using Foundational Planning today?
Foundational Planning is available for purchase today — learn more here and schedule a live demo to see it in action.
---
Questions? Give us a call at 888-362-4612.