The new interactive Frequently Asked Questions (FAQ) module has quickly become one of the most popular features available in the Knowledge Base. In fact, the feature is so popular that we're making it accessible directly through your eMoney footer.

Developed based on your feedback, this interactive resource provides answers to the most common questions our Client Services, Financial Planning, and Data Services teams hear.
With our interactive FAQ, you can get the answers you need more quickly. Just search by keyword (not your entire question) and it will be highlighted in the returned questions and answers. You can then expand the question to find the answer you're looking for.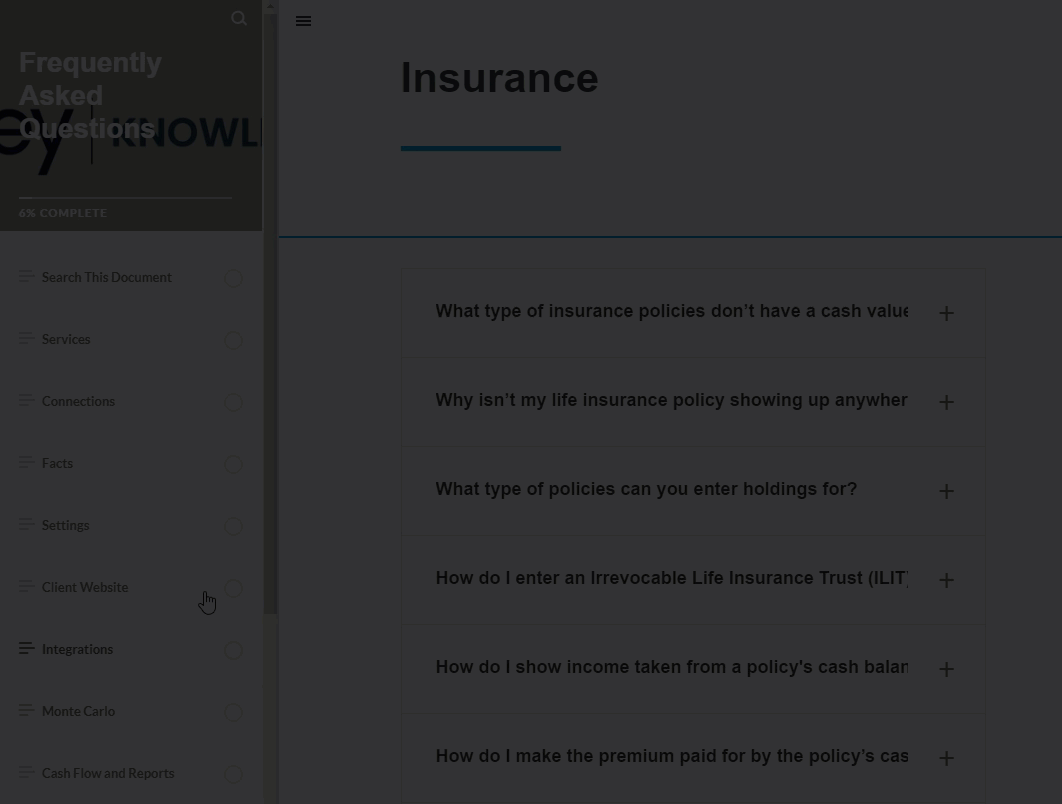 If a quick search of the FAQ doesn't provide the answer you need, look for more in-depth resources within the Knowledge Base, email us, or call us for additional assistance at 888-362-8482.