Integrations allow you to streamline your workflow, by syncing data across multiple applications and allowing access to features, reports, and client information all from within your eMoney application.
Our latest integration partner, Tamarac, enables investment advisors to run their businesses with greater efficiency, scale and profitability through their custodian-agnostic technology platform and outsourced portfolio management services.
---
What is Tamarac?
Tamarac, a division of Envestnet, Inc., is a leading provider of integrated, web-based portfolio rebalancing, performance reporting and customer relationship management software for independent advisors and wealth managers. Learn more about Tamarac here.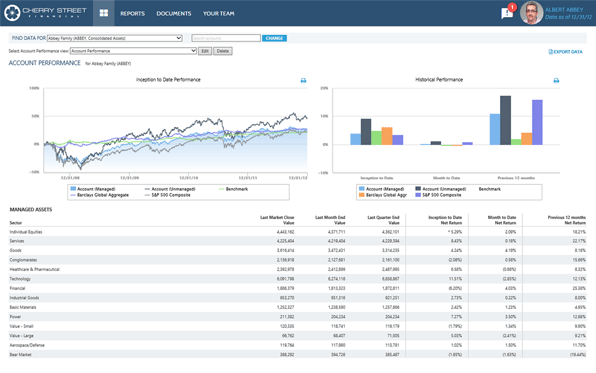 ---
How does eMoney integrate with Tamarac?
The Tamarac integration, coming soon, features single sign-on capabilities for advisors and clients.
This means you'll be able to quickly transition between your eMoney application and Tamarac Advisor ViewTM. By signing into Tamarac directly from your eMoney platform, you remove some of the common obstacles when transitioning between applications.
At the same time, your clients can seamlessly transition between their eMoney Client Sites and their Tamarac client portals, where they have access to portfolio management and performance reports. This will streamline navigation and allow clients to see a comprehensive view of their financial lives on their eMoney Client Sites, then navigate directly to Tamarac's powerful portfolio performance and online communications.
---
Stay tuned for more information on the upcoming Tamarac integration.